Master of Science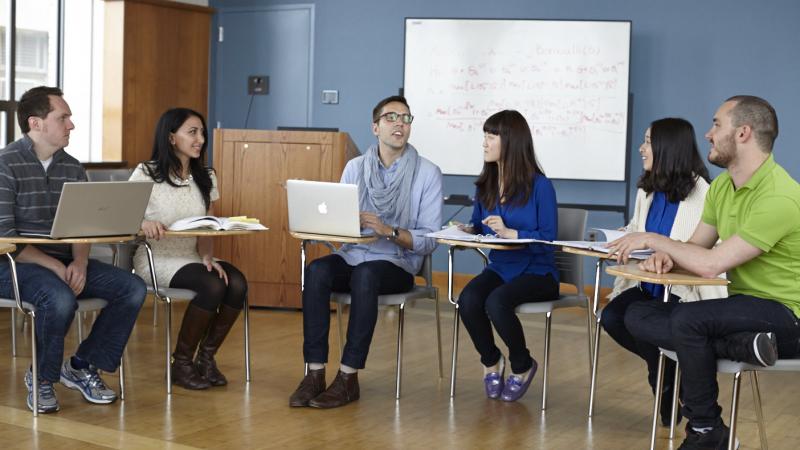 The Master of Science (MS) degree is offered by the departments of Biostatistics, Environmental Health Sciences, Epidemiology, Sociomedical Sciences, and Population and Family Health.  
While the primary focus of the MS curriculum is specialized knowledge, the Mailman School's emphasis on interdisciplinary education ensures that students also gain a broad public health perspective that facilitates successful careers. Typical applicants are people with science backgrounds and/or experience in health, medicine, or science-related fields.
Biostatistics
The Department of Biostatistics offers five MS programs:​
Environmental Health Sciences
EHS students can choose a concentration in Environmental Toxicology or Environmental Health Data Science to prepare for challenging and fulfilling scientifically oriented careers in government, non-profits, pharmaceuticals, and academia. While finishing their degree in as little as 12 months, students also obtain valuable Applied Practice Experience (APEx) and complete a Master's research thesis.
Epidemiology
MS students in Epidemiology select one of two program options, which differ only in their timeframe and schedule. The new Online MS program is meant for working professionals and meets for one long weekend a month for 22 months.
Population & Family Health
MS students who have started their careers will deepen their knowledge in a key concentration area of population and family health, such as maternal/child, youth and family health; sexuality, sexual and reproductive health; and public health and humanitarian assistance.
This program is designed to be either completed in 9 months over an academic year or part-time over 2-3 years, not to exceed 5 years. 
Visit the Population and Family Health program page for more information. 
Sociomedical Sciences
MS students in Sociomedical Sciences focus on the history and ethics of Public Health. Visit the program page for more information.