Statistical Genetics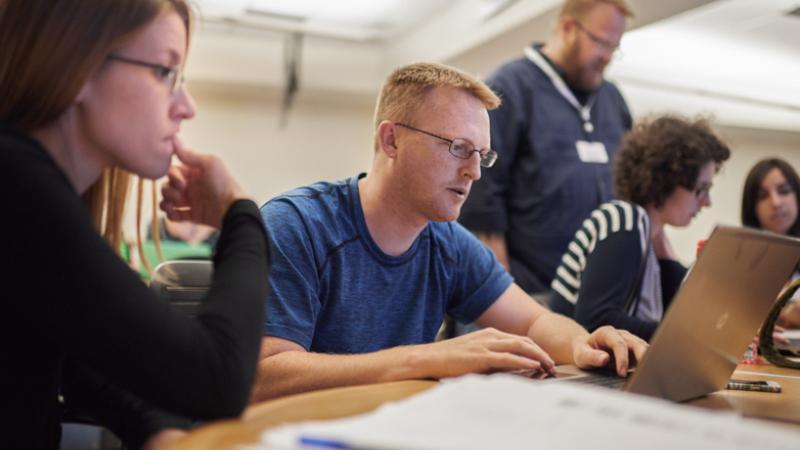 The Statistical Genetics track prepares well-qualified students to use advanced modern statistical genetic methods and cutting-edge technologies to dissect complicated human genetics. The high-powered curriculum keeps pace with the fast developing field of statistical genetics.  
Students begin with a rigorous grounding in statistical theory and practice and then add modern analytic methods to their toolbox via new coursework. Students are exposed to the rapidly evolving use of those methods through a hands-on practicum experience, additional consulting work, and Journal Club reviews of modern methods as presented and applied in current research literature.
The 36-credit program is generally completed in two years by full-time students, although a part-time program is also available.
Admissions Information
The Statistical Genetics track is intended for individuals who plan careers in—or are already actively engaged in—genetic research. Applicants must demonstrate an interest in genetics as well as a facility for quantitative reasoning.
Appplicants should have a background in college mathematics and statistics (including calculus and basic probability and statistics), with exposure to or familiarity with linear/matrix algebra. Students with additional background in computer science, biology, and interest in genetics and complex diseases are given priority. Excellent scores on the GRE are expected. International students must also submit TOEFL scores.
Students
Search the Columbia Directory to find current students in the program. 
Learn More
View competencies, course requirements, sample schedules, and more in our Academics section. 
Contact