Patient Oriented Research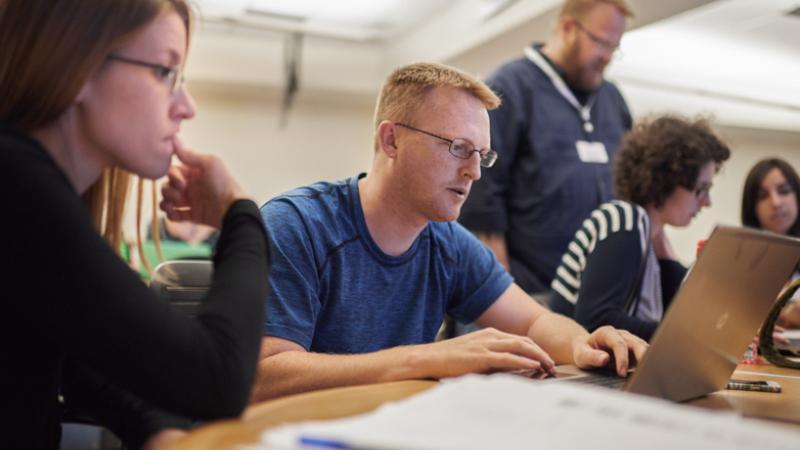 Despite the advances of the last two decades in molecular and cell biology, there is a clear consensus that clinical investigation—and the clinical investigator—must remain the cornerstones of patient oriented research. In response to calls from the National Institutes of Health for improved training of clinical researchers in academic medicine, Columbia launched the MS in Patient Oriented Research (POR) program in 1999, a formal, joint endeavor between the schools of public health, medicine, nursing, dentistry, and the arts and sciences.
POR prepares young researchers for independent careers as clinical scientists—and to compete more effectively for research funding—through training in the fundamentals of clinical investigation. The two-year, 30-credit master's degree program is comprised of a multidisciplinary series of courses and colloquia, some of which were developed exclusively for POR. The curriculum emphasizes strong quantitative training as well as critical thinking skills and practical strategies for addressing the complex challenges of clinical research.
Admissions Information
The POR program is open to applicants with the following doctoral degrees: MD, DDS, DMD, DO, DC, ND, or DNSc. PhDs who want to become involved in clinical research may also be eligible. Candidates from a wide range of patient-oriented research fields and specialty areas are encouraged to apply, although all candidates must be engaged in either direct care of or research with patients.
Applications are due by April 1st* of each calendar year, to begin studies the following July. Admissions and scholarship award decisions are made in the first week of May. In addition to the School-wide application, POR candidates must also submit:​
A statement of support from the program director confirming that if accepted to the program, the candidate will continue to receive salary support during the program's two-year duration and will be permitted to attend the CSRI program (see time commitment details on POR website).
Scholarships
A limited number of partial-tuition scholarships, generously provided by the CUIMC Clinical Trials Office and the Mailman School of Public Health, are available to highly qualified candidates.* During the admissions review, the POR Advisory Board recommends applicants who have demonstrated:
Promise in clinical research
Superior academic transcripts
Prior involvement in clinical research projects
Strong letters of reference
A record of publication
Four to six outstanding applicants per year are awarded POR Scholarships, which support two years of study and cover up to 30 credits of coursework and research.
*To be considered for a POR Scholarship, applications must be received by April 1.
Students
Search the Columbia Directory to find current students in the program. 
Learn More
View competencies, course requirements, sample schedules, and more in our Academics section. 
Contact