Clinical Research Methods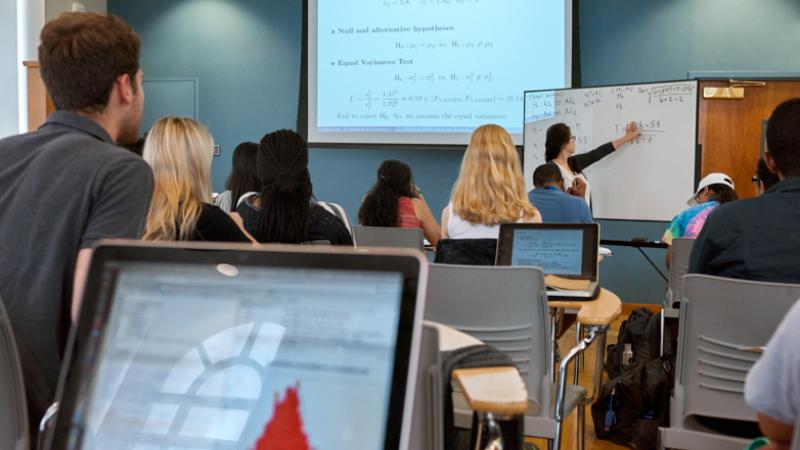 The Clinical Research Methods (CRM) track in Biostatistics responds to a pressing need for advanced training in clinical research design and analysis. As medical school curricula become increasingly full and apprenticeship prospects wane, pathways to becoming a clinical researcher have narrowed. This program offers talented-but-novice investigators who already have a doctoral degree a chance to master the basic principles and scientific methods essential for conducting human research studies.
The 30-credit program can be completed within one year if initiated during the summer semester. Part-time students must complete the degree in five years. Throughout their course of study, CRM students receive formal, rigorous training in skills that are critical to the design and analysis of research studies involving human subjects.
Admissions Information
Applicants to the program must hold a doctoral degree in a clinical discipline or public health field. Recent applicants have included physicians, nurses, dentists, pharmacists, and other healthcare professionals who desire careers or are actively engaged in clinical research. An applicant's undergraduate training should include a one-semester course in calculus.
Applications are due on April 1st of each calendar year, to begin studies the following summer or fall, and include transcripts from college and graduate school, a curriculum vitae, a personal statement detailing the applicant's reasons for seeking clinical research training, and three letters of reference.
Learn More
View competencies, course requirements, sample schedules, and more in our Academics section. 
Students
Search the Columbia Directory to find current students in the program. 
Contact Us