Groundbreaking Research
With a dedicated, entrepreneurial, and innovative spirit, our School conducts discovery and develops solutions to address the most critical health challenges of the 21st century. Our research portfolio is among the largest among schools of public health. Our award-winning faculty works across disciplines to advance health equity through cutting-edge research, with approaches that include basic science research, epidemiological studies, data science, randomized controlled trials, ethnographic surveys, longitudinal studies, toxicology, and microbial surveillance. Our work is strengthened by our location in New York City, base within the Columbia University Irving Medical Center, partnerships across Columbia University, and research and programs in more than 100 countries.
Interdisciplinary Approach
Our interdisciplinary initiatives tackle the biggest threats to human health and wellbeing, including the climate crisis, food insecurity, and infectious diseases. As we continue to see the increasing scope of mental health challenges facing people around the world, our new Center for Global and Population Mental Health aims to contribute to the understanding of the determinants of mental health and to develop, evaluate and build capacity for mental health programs, particularly in under-resourced settings. And through our Columbia Butler Aging Center's groundbreaking work on healthy longevity, we aim to support successful aging societies and to extend 'healthspans' to match our longer lifespans.
The interdisciplinary richness of Columbia University is evident in our cutting-edge partnerships with experts and teams across the University including the Data Science Institute, Columbia Technology Ventures, and the Columbia Climate School. From our base within the Columbia University Irving Medical Center, which is home students and experts in public health, medicine, nursing, and dentistry, clinicians and our public health experts work together to the benefit of all.
New York City Partnerships
Our location in diverse, dynamic New York City enables our researchers to make an impact on complex health issues, programs and systems close to home. We partner with a range of organizations in the city, including the NYC Department of Health and Mental Hygiene, the United Nations, top hospitals, NGOs, consulting firms, global companies, and community-based organizations, including in our Washington Heights neighborhood.
Global Impact
We work to protect health in all corners of the world. Our faculty, staff, and students work with communities, governments, and international organizations to share our expertise, conduct vital research, and implement projects in more than 100 countries. Throughout we advance a human-rights based approach, and partner with and learn from the populations we serve, locally and globally. Whether we're tracking the COVID and SARS viruses, examining the impact of climate change on health, or providing HIV treatment in those countries hardest-hit by the epidemic, our School is committed to improving population health for communities in all parts of the world.
Featured Research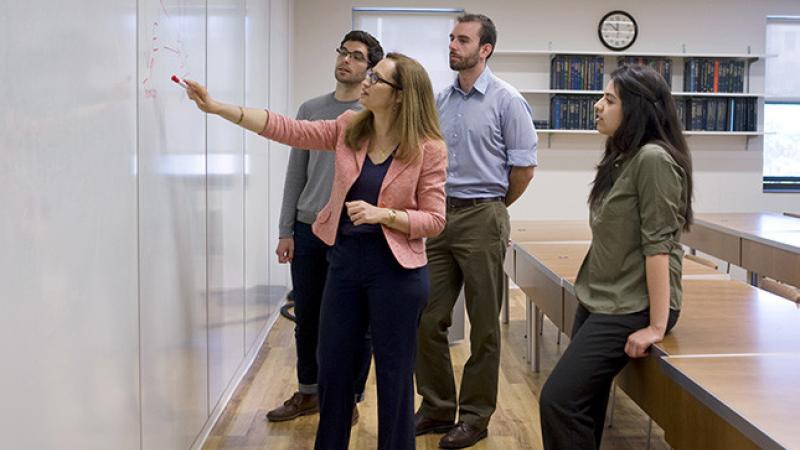 Learn more about some of the exciting research the Mailman School of Public Health is working on, including data science, urban health, and the impact of climate change.
Featured Research