Respectful Maternity Care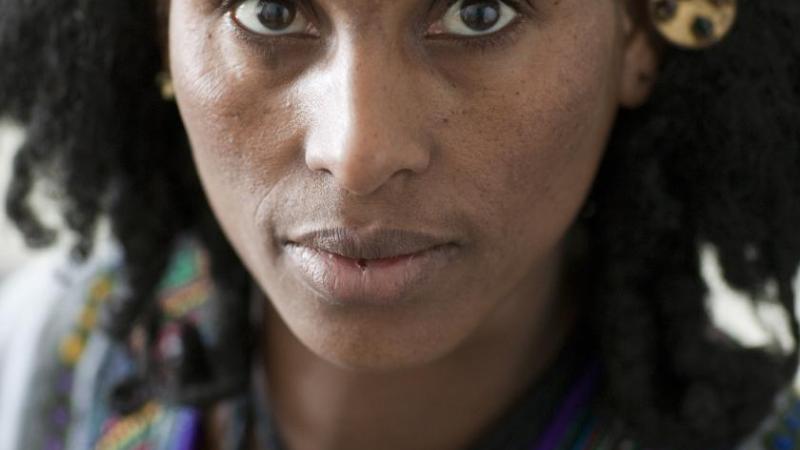 Promoting Respectful Maternity Care
Growing evidence indicates that some women giving birth experience a range of disrespectful and abusive treatment at the hands of health care providers and from the health system at large. AMDD recognizes that disrespect and abuse violate the fundamental right of every woman to be treated with dignity by the health care system.
Disrespectful and abusive treatment covers a range of provider behaviors, such as shouting at or scolding patients, requesting bribes, threatening to withhold health care, physical abuse, abandonment in times of need, conducting procedures without consent (e.g., tubal ligations, caesarean sections, or, hysterectomies), and detaining mothers or babies at the facility due to failure to pay.
Evidence suggests that disrespect and abuse may undermine efforts to improve maternal health. Disrespect and abuse constitutes may drive women away from seeking care at health facilities. Studies have demonstrated that poor treatment can be an important factor in health care decisions, including where to seek care and whether to seek alternate sources of care or no care at all.
Documentation
Documenting disrespect and abuse and tackling it with evidence-based solutions
Disrespectful and abusive treatment in childbirth has not been systematically studied. The majority of the current evidence base consists of anecdotal reports. Disrespect and abuse during childbirth has been cited in the literature as a violation of human rights and as a barrier to health facility utilization, but little formal research exists on the nature, causes, or prevalence of disrespect and abuse.
In collaboration with partners, AMDD is leveraging its expertise and commitment to human rights and health systems strengthening to undertake epidemiological, qualitative and implementation research related to disrespect and abuse in childbirth.
Through the STAHA (or "respect" in Swahili) project, AMDD and its partner, Ifakara Health Institute (IHI), systematically studied the types and prevalence of disrespectful and abusive care experiences among women giving birth in public facilities in the Tanga Region of Tanzania. The study also explored the root causes and consequences of disrespectful treatment. AMDD and IHI with Tanga-based partners are now testing approaches to reduce disrespectful and abusive treatment. Research activities are documenting how the interventions are implemented and what factors might explain their impact. A report on the implementation research findings is available here .
Ultimately, AMDD and partners, namely the Population Council, University Research Company, and WHO, hope to develop a process that can be used beyond Tanzania to meaningfully measure the phenomenon of disrespect and abuse in childbirth and explore the dynamics of power that underlie abusive treatment. AMDD and partners also hope to design interventions that will disrupt those dynamics and support implementation of those interventions at scale, across health systems.
As part of AMDD's efforts to call attention to the importance of respectful maternity care, AMDD published a comment in the LancetMidwifery series arguing for the inclusion of respectful maternity care in the quality care agenda. Read the comment as a PDF via the Lancet, after free registration with their site.
Download AMDD's Disrespect and Abuse During Childbirth Brief.
WORKING PAPER: Disrespect and Abuse of Women of Color During Pregnancy and Childbirth: Findings from Qualitative Exploratory Research in New York City. Research by Lynn Freedman, Shanon McNab, Sang Hee Won, Anna Abelson and Amy Manning, supported by Merck for Mothers, in collaboration with Columbia University Irving Medical Center's Department of Obstetrics & Gynecology, Perinatal Support Services-Columbia Head Start, Healthy Start Brooklyn's By My Side Support Program, NYC Dept. of Health and Mental Hygiene's Center for Health Equity, Healthy Start's Community Action Network, Brooklyn Perinatal Network and Black Mamas Matter Alliance. 
Our Tools
The following tools were used in AMDD's STAHA project, AMDD's first study of  disrespect and abuse (D&A) of women during facility based delivery. AMDD and Population Council were awarded the first grants to in Tanzania and Kenya respectively, to systematically study the types and prevalence of D&A among women giving birth in public facilities as well as root causes and consequences of disrespectful treatment. The tools have since been applied to research into the prevalence of D&A in other contexts.
Other Contributions to RMC
Since 2014, AMDD has been engaged in the global Respectful Maternity Care Advisory Council and its subcommittees on advocacy and implementation. The Global Respectful Maternity Care Council (GRMCC) is a multi-sectoral group of more than 80 organizations, representing over 250 members from around the world including researchers, clinicians, advocates, professional associations, UN agencies and donors. The Council is dedicated to identifying, implementing and advocating for strategies to promote respectful maternity care, tackle the problem of disrespect and abuse during childbirth, and ultimately improve the quality of reproductive, maternal, and newborn health care.  To learn more about RMC, visit the wiki that the Council has created. 
In collaboration with members of the Council, AMDD is developing a series of briefs on the RMC movement and its intersections with related fields. Download the completed briefs (translated into Spanish and French) here:
Our Approach to Human Rights
AMDD uses human rights principles to shape health programs and policies that put emergency obstetric and newborn care (EmONC) services and systems in place. We do not focus on naming and shaming violators of human rights. Nor do we limit our work to denouncing the injustice of death in pregnancy and childbirth.