Yusuf Hamied Faculty Fellowships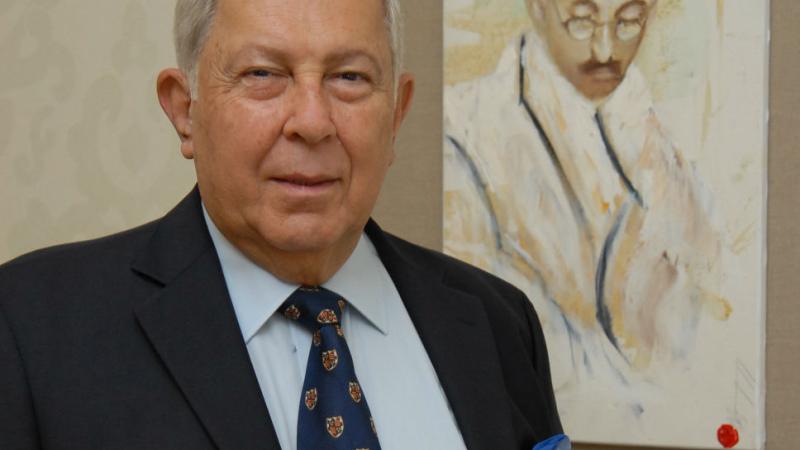 Columbia Mailman School, in partnership with the Columbia Global Centers | Mumbai, launched the Yusuf Hamied Fellowship program in 2018 to advance interdisciplinary research on urgent public health issues in India. We thank our former Columbia Mailman Board of Advisors member and public health champion Dr. Yusuf K. Hamied for his generosity in establishing these fellowships, which allow our faculty and faculty from peer Indian institutions to cultivate and strengthen research networks through short-term, research residencies. 
In 2019, seven US and India researchers participated in this exchange. These fellows, as well as the additional bi-lateral groups of Yusuf Hamied Fellows, mutually benefit from shared intellectual expertise, skills, and learning, building on this vital U.S.-India network.
For more about our Fellows' projects:
These exchanges are stimulating new collaborations in areas of public health with critical gaps in knowledge. The network built by Columbia Mailman and the Columbia Global Centers | Mumbai has now grown to include All India Institutes of Medical Sciences (AIIMS) in New Delhi, the International Institute for Population Sciences (IIPS) in Mumbai, Jawaharlal Nehru University in New Delhi, the Public Health Foundation of India (PHFI) in New Delhi, the Tata Institute of Social Sciences (TISS) in Mumbai, and SRM Institute of Science and Technology near Chennai.
In addition to this fellowship, Dr. Hamied's generosity has made possible the Yusuf Hamied Distinguished Lecture.