Rebecca Giglio, MPH '17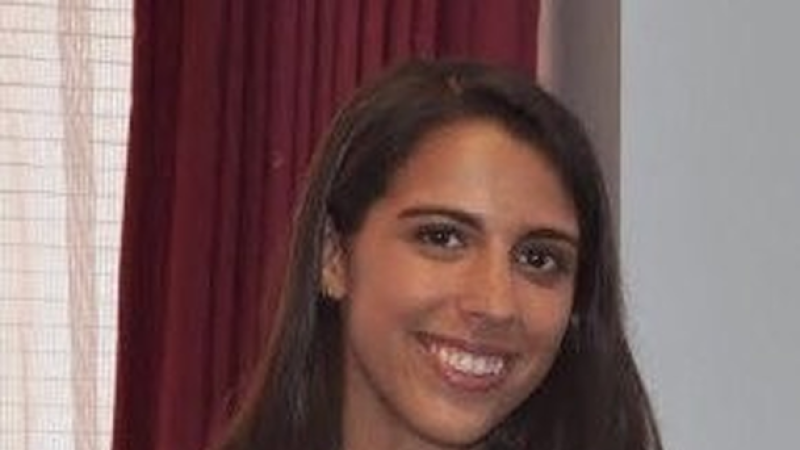 Q&A with Rebecca Giglio, MPH '17
Deputy Chief of Staff at the NYC Department of Health and Mental Hygiene
By: Mareyba Fawad, MPH '22
Rebecca Giglio, MPH '17 is based in Queens, New York. She has had a stellar career at the NYC Department of Health over the past six years since her graduation from the Columbia Mailman School of Public Health. Starting as a Senior Drug Policy Analyst, to being the Acting Chief of Staff, the Director of Special Operations for the Commissioner's Office, and currently the Deputy Chief of Staff, Giglio is inspirational in her ability to navigate and thrive in NYC's public health and local government sectors.

Tell us about your career path and what your current position entails.
I am currently the Deputy Chief of Staff for the NYC Health Department and support the Chief of Staff. It is a large agency, and there are many bodies of work—we are split up into many different divisions. I support the Chief of Staff with any issues that come across her desk.
I went straight from my undergraduate studies, where I majored in psychology, to Columbia Mailman. In college, I knew I was interested in public health but wasn't sure what should come next. When I thought about getting a master's, I had this perception (which I think is not too uncommon for women) that I had to be fully qualified before even applying to public health school. It was my dad at the time who told me to just think of it as more school and training. I am so glad that I chose to take that leap of faith and go straight to public health school. It was an opportunity to work with students who had such rich backgrounds and varied experience in the workforce, across sectors, and with diverse perspectives. I valued that, especially having come straight from my undergraduate studies.
During graduate school, I worked in an injury prevention lab with Dr. Guohua Li. There, I studied overdose prevention and harm reduction. It was a great opportunity to explore my interest in mental health and addiction. After graduate school, I began my career at the NYC Health Department working in drug policy. However, all of that changed during COVID-19 when I—like many of us at the Health Department—was catapulted into the emergency response. (At the Health Department, this is called the incident command system.) It was an all-hands-on-deck moment, and so I held numerous emergency response positions including supporting nursing homes and public schools through ever-changing policies and applying disease control protocols. When our Chief of Staff was looking for an extra set of hands to assist with COVID-19, so she'd have capacity to turn her focus back to some non-COVID related issues in the city, I was then pulled into the Commissioner's Office.  It was my first time working on such a wide variety of issues and was certainly intimidating at the start!
How has the transition into your current position been? In what way did you approach navigating the pivot to a new position and area of expertise?
It was interesting because I did not have any prior work experience in infectious disease, as was the case for many colleagues supporting the emergency response during the start of COVID-19. Prior to the pandemic, I had wanted to try something outside of my subject matter expertise in drug policy but found myself stuck in that comfort zone. Working on the COVID-19 response, given the ever-evolving circumstances, it became typical to be thrown into new issues daily. For me personally, it pushed me out of that comfort zone, and I am so grateful for that and how it prepared me for my current role. I work on a different issue every day. It also gave me the opportunity to focus more on overseeing operations—testing and vaccination operations, for example. As someone in policy this was totally new to me, but I really developed an appreciation for operations and it's now a major part of my role. I still feel some imposter syndrome, but it's less intimidating.
I often am not the most knowledgeable person in the room on an issue, but that means that I have to approach every issue with humility. And the fact that I was a subject matter expert in the past means that I can appreciate the nuance and complexities of all issues and have a sense of the questions to ask. It has been such a positive experience to take on a greater variety of work and learn from a wider set of public health frameworks.
When managing many competing priorities at work. How do you do justice to the community you serve, your employer, and diverse stakeholders?
You learn it on the job! It has been about trusting my instincts. I was trained by some of the greatest people at the Health Department and Columbia Mailman to truly look around every corner and ask questions about things that may look off. For instance, at Columbia Mailman, you learn when writing policy memos to consider the financial, legal, operational and political implications and perspectives of all key stakeholders. I think that having on-the-job training and that training from Columbia Mailman gives you a system-wide approach to understanding all the institutions in the city. And there's a lot to learn on the job about working in local government, and how a city operates. It is a complex ecosystem but, after a few years, you learn so much about all the players, their perspectives and priorities.
Can you describe more about your current industry and how it has evolved since you joined the NYC Health Department?
I'm still relatively early in my career so I can't say the field of public health has evolved too drastically since I first began—but there are a few key areas in which I have seen substantial differences even in that short time.
For one, "harm reduction" is no longer a phrase that you have to whisper. It has increasingly become a part of the mainstream approach and is embraced by a range of stakeholders who come at the issue of substance use and addiction from different angles. When I first started at the Health Department, we worked on a report about exploring the possibility of supervised consumption in the City, also called overdose prevention centers, which was sensitive at the time (the report was released in 2018). Then, in November 2021  the City formally recognized the opening of the first overdose prevention centers in NYC and we've since celebrated over a year of operation and hundreds of lives saved. It has been incredible to be a small part of that history.
Of course, mental health has also evolved. There is so much energy currently in government to tackle the stigma surrounding mental health and implement system-wide changes. And lastly, I'd be remiss not to add that we've learned so much collectively about disease control, of course, through responding to COVID-19 and what it means to be prepared as a City and to use the tools in our public health toolkit.
If I can make a quick pitch to join local government—these are all reasons to work at the local level! In a single day, I often have to think about every one of those issues—from approaches to overdose and mental health to responses to infectious disease outbreaks to chronic disease management. It is so rewarding to be a part of implementing public health approaches and applying what we learn, as the field evolves, to initiatives that impact the lives of New Yorkers.
Would you like to make a full pitch for joining the local government?
Yes! I couldn't leave this interview without making a pitch for local government! It is hard work, but never boring. You get to work with the full universe of groups and communities in NYC—provider groups, community groups, faith-based organizations, private sector partners—and you impact how the City operates at every level.
We need dynamic and creative thinkers and problem solvers working on public health in NYC, and I think you'll find that your colleagues in local public health are just that: dynamic, creative, and strategic, in addition to being mission-driven. There is plenty of work to go around and plenty to keep us stimulated and energized. 
What advice do you have for students and early career professionals pursuing public health within local government?
I would say it is important to own the experience that you have and trust that you have something to bring to the table. If you can, use it as an opportunity to amplify the voices of your communities.
But to amplify others' voices you need to be confident in your own voice. I suggest using your classes at Columbia Mailman to find that confidence in your voice; it is your training ground! There were moments when I was shy at the time but, looking back, that is how I practiced sharing my views and it prepared me for being in rooms full of public health leaders with many more years of work experience under their belts.
It is also critical to approach everything with humility and to be nuanced in your thinking. Particularly in city government,  many staff have deep institutional knowledge and great expertise in their areas of focus. It has only made me stronger, as a "generalist" on most issues and as an early career professional, to respect my colleague's experience and welcome their feedback and it makes for better decision-making, in my experience.
Your career trajectory and growth have been very impressive. How did you transition from being a student to working in such notable positions?
Thank you—I think working in an emergency, such as COVID-19, allows you to approach your work with the mindset that there is "no task too small." Being forward-thinking, anticipating needs, and stepping up to the plate as needed allows you to expedite your professional growth. And, as I said, it's a priority of mine to lead with respect and humility, and I find that pays dividends—you get the best out of your colleagues and it contributes to a culture of respect.
But to be clear, I'm still very early in my career and very much still learning!
What is your favorite memory at Columbia Mailman?
I have so many! But, I will give you one. It was in Dr. Miriam Laugesen's class. Huge fan! We had to write up a comprehensive policy memo considering different stakeholders' perspectives that went into the weeds on a particular issue. It was the first time I had to dive deep into the micro-politics involved in an issue and learned about the advocacy strategies of particular stakeholders. Before her class, I was most interested in the science and evidence base but this exercise gave me a better sense of the many factors at play and how they might be weighted in practice. It piqued my interest in the mechanisms of public policy. Take her classes if you can!