Marianthi-Anna Kioumourtzoglou
Associate Professor of Environmental Health Sciences
On the web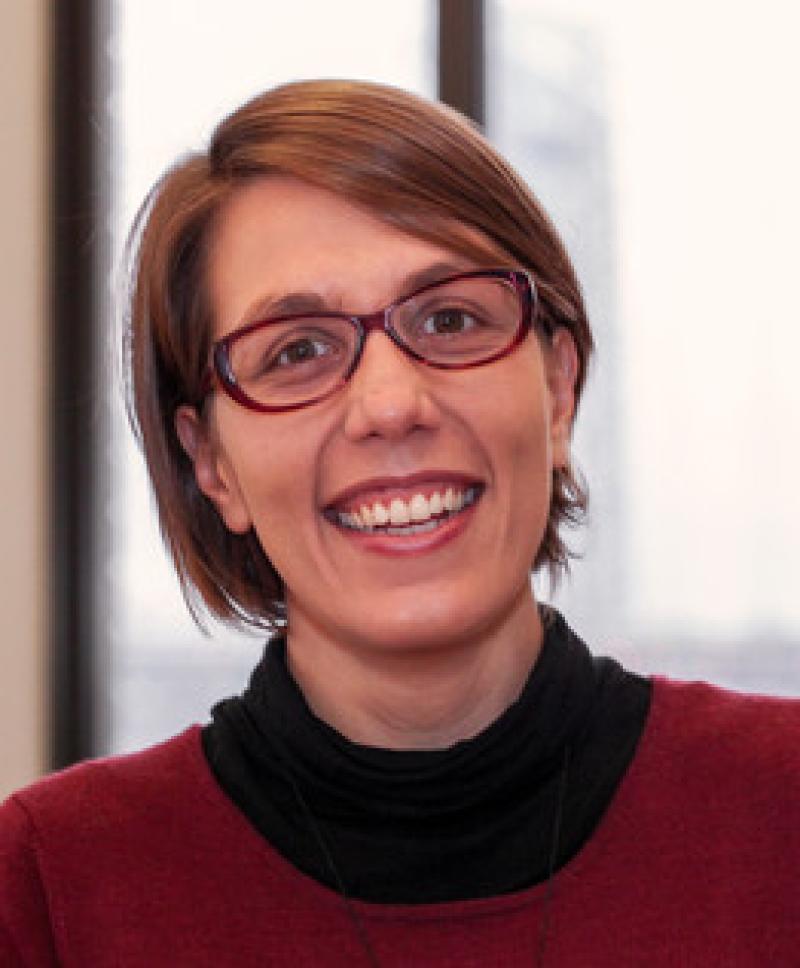 Overview
Marianthi-Anna Kioumourtzoglou is an environmental engineer and epidemiologist. She holds a Master of Science in Public Health (MSPH) from the Environmental Sciences and Engineering Department at the University of North Carolina at Chapel Hill and a Doctor of Science (ScD) in Environmental Health from the Harvard TH Chan School of Public Health, where she also conducted her post-doctoral fellowship. She is currently an Associate Professor at the Department of Environmental Health Sciences at Columbia University's Mailman School of Public Health. Her research focuses on applied statistical issues related to environmental epidemiology, including quantifying and correcting for exposure measurement error, exposure prediction uncertainty propagation, and assessment of high-dimensional and complex exposures in health analyses. Her studies mainly (albeit not exclusively) focus on air pollution exposures and, additionally, on identifying vulnerable sub-populations and characterizing how risks may vary across neighborhood-level and other urban characteristics, as well as in a changing climate.
Office Location: 722 West 168th Street, ARB 1104B
Academic Appointments
Associate Professor of Environmental Health Sciences
Administrative Titles
Member, Data Science Institute
Credentials & Experience
Education & Training
Other, 2005 Environmental Engineering
MSPH, 2007 UNC-Chapel Hill
ScD, 2013 Harvard T.H. Chan School of Public Health
Committees, Societies, Councils
Research
Research Interests
Biostatistical Methods
Chronic disease
Community Health
Environmental Health
Maternal and Reproductive Health
Mental Health
Urban Health
Selected Publications
Kioumourtzoglou M-A, Power MC, Hart JE, Okereke OI, Coull BA, Laden F, Weisskopf MG, The association between air pollution and depression onset among middle-aged and older women. American Journal of Epidemiology, 185(9):801-809, 2017
Kioumourtzoglou M.-A., Schwartz J., Peter J., Dominici F., Zanobetti A., PM2.5 and mortality in 207 US cities: Modification by temperature and city. Epidemiology, 27(2):221-227, 2016
Weisskopf M.G., Kioumourtzoglou M.-A., Roberts A.L., Air Pollution and Autism Spectrum Disorders: Causal or Confounded? Current Environmental Health Reports, 2(4):430-439
Kioumourtzoglou M-A, Schwartz J, Weisskopf MG, Melly SJ, Wang Y, Dominici F, Zanobetti A, Long-term PM2.5 Exposure and Neurological Hospital Admissions in the Northeastern United States. Environmental Health Perspectives, 124(1):23-29, 2016
Power M.C., Kioumourtzoglou M.-A., Hart J.E., Okereke O.I., Laden F., Weisskopf M.G., The relation between past exposure to fine particulate air pollution and prevalent anxiety: observational cohort study. BMJ 2015; 350
Coull B.A., Bobb J.F., Wellenius G.A., Kioumourtzoglou M.-A., Mittleman M.A., Koutrakis P., Godleski J.J. (2015). Part 1. Statistical Learning Methods for the Effects of Multiple Air Pollution Constituents. In: Development of Statistical Methods for Multipollutant Research. Research Report 183. Boston, MA: Health Effects Institute.
Kioumourtzoglou M.-A., Austin E., Koutrakis P., Dominici F., Schwartz J., Zanobetti A., PM2.5 and survival among older adults: effect modification by particulate composition. Epidemiology, 26(3), 321-327, 2015
Kioumourtzoglou M.-A., Coull B.A., Dominici F., Koutrakis P., Schwartz J.D., Suh H.H., The impact of source contribution uncertainty on the effects of source-specific PM2.5 on hospital admissions: a case study in Boston, MA. Journal of Exposure Science and Environmental Epidemiology, 24, 2014
Kioumourtzoglou M.-A., Spiegelman D., Szpiro A.A., Sheppard L., Kaufman J.D., Yanosky J.D., Williams R., Laden F., Hong B., Suh H.H., Exposure measurement error in PM2.5 health effects studies: a pooled analysis of eight personal exposure validation studies. Environmental Health, 13:2, January 2014
Kioumourtzoglou M.-A., Zanobetti A., Schwartz J.D., Coull B.A., Dominici F., Suh H.H., The effect of primary organic particles on emergency hospital admissions among the elderly in 3 US cities, Environmental Health, 12:68, August 2013