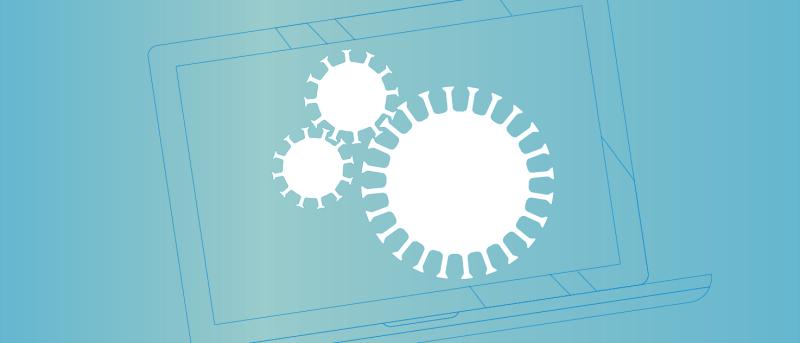 School Hosts COVID-19 Course to Highlight Latest Science on the Pandemic
The COVID-19 pandemic has reshaped our lives in ways previously unimaginable, wreaking havoc in communities near and far. Despite our uncomfortable familiarity with the contagion, there is still a great deal to learn about the novel coronavirus—not least of all, pressing questions on the safety of reopening and when we can expect an effective vaccine.
Columbia University Mailman School of Public Health hosted a two-day online course to share up-to-the-minute science on these questions and others, including the disparate impact of the pandemic on vulnerable groups and new treatments and technologies that may control its spread. More than 1,100 attendees representing several dozen universities and other institutions took part in an information-dense program of lectures, virtual labs, and discussions. (Register to see videos of the course here.)
The event was organized by Gary Miller, Vice Dean for Research Strategy and Innovation; Dana Palmer, Associate Dean of Educational Initiatives; and Nishay Mishra, assistant professor of epidemiology in the Center for Infection and Immunity. Miller noted: "Dr. Lipkin and I discussed the need for a course such as this. I was well aware of the outstanding research being conducted by the faculty in the Columbia Mailman School of Public Health. All we had to do was ask our own faculty to share their work along with a couple of special guests, and voilà, we had this cutting-edge course on the COVID-19 pandemic." Dean Linda P. Fried commented: "I am well aware that our faculty are performing leading research in the field; I am doubly proud when, as they have done consistently through this pandemic, their commitment to translating that knowledge into protecting all of our health is evident when they join together, as they did here, to share their knowledge broadly."
Presenters included renowned infectious disease authorities from the School's faculty—among them, W. Ian Lipkin, director of the Center for Infection and Immunity, who has been on the front lines of every coronavirus outbreak since the SARS pandemic of 2003 and whose lab is currently developing powerful diagnostics and treatments for COVID-19; Wafaa El-Sadr, director of ICAP, and Jessica Justman, senior technical director at ICAP, a global health organization working to prevent the pandemic's spread in Sub-Saharan Africa; Stephen Morse, who coined the term "emerging infectious diseases" and helped establish global surveillance systems; and Jeffrey Shaman, director of the Climate and Health program, whose pandemic projections are used by policymakers on the local, state, and national level. Bruce Gellen, president of global immunization at the Sabin Vaccine Institute, delivered the keynote address.
Robert Fullilove, Associate Dean for Community and Minority Affairs, and Terry McGovern, chair of the Department of Population and Family Health, added perspectives on social justice aspects of the crisis. Further information on presenters is available online; course recordings will be posted in the near future.
COVID-19 Piggybacks on Historical Injustices 
The statistics are stark: Black, Latinx, and Native American people in the U.S. have been infected with COVID-19 at two to three times the rates of whites, and similar gaps exist in hospitalizations and deaths. Robert Fullilove said these facts reveal twin epidemics, as coronavirus infections combine with centuries-long struggles to end health disparities. COVID-19 has "revealed the fault lines in American society, specifically where it concerns the status, the health, and the economic fortunes of communities of color," he said. Additional disparities can be seen in lack of access to health insurance, environmental injustices, and over-policing and mass incarceration. The pandemic is only widening these gaps, contributing to homelessness and hunger, which in turn hamper efforts to control infections. "We cannot think enough about converging [social justice and infectious] epidemics when we have an opportunistic virus," noted Terry McGovern.
High Tech Horizons: Diagnostics and Data Modeling
A big reason COVID-19 spread so quickly and extensively in the U.S. was lack of access to testing. Jessica Justman made note of several promising developments that may help officials more closely track its spread, including the surveillance of wastewater, pooled testing of samples to improve efficiency, diagnostics that screen for both COVID and flu, and community-based initiatives to reach underserved populations. Nishay Mishra gave a technical overview of innovative testing methods developed by the Center for Infection and Immunity; his colleagues Simon Anthony, Thomas Briese, and Rafal Tokarz added insights on the genetics and immunology of COVID-19, and a review of other pathogens responsible for respiratory illness. Jeffrey Shaman, Wan Yang, and Sen Pei presented their data modeling work. These models showed that early interventions to encourage social distancing are the most effective, and a delay of just one week cost the lives of approximately 37,000 Americans. "The early you act on it, the better you are going to [be able to control viral spread]," Shaman said.
Convalescent Plasma and Other Treatment Options
Clinicians treating COVID-19 infections have tried a number of drug therapies—most notoriously, hydroxychloroquine, which despite being heralded by President Trump was determined to have little positive value while presenting dangers to some patients. On August 23, the FDA granted an emergency use authorization for convalescent plasma for COVID-19 despite little clinical evidence to support its use. Ian Lipkin and Max O'Donnell, a professor of medicine at Columbia Irving Medical Center, are leading a clinical trial to test the treatment; the study began in the U.S. and is now continuing in Brazil. Convalescent plasma has a long history of use and little potential for downside, but only a randomized controlled trial can conclude whether it is effective for COVID. "We speculate that [plasma has value], but we don't know that it will," said Lipkin. While therapies and vaccines are under development, the most effective means of controlling the pandemic remains "the simplest—personal protective equipment, face shields, masks, distancing, and importantly, testing," he said.
The Race to an Effective Vaccine
Around the world, scientists are working to develop a safe and effective COVID-19 vaccine, with more than 150 candidates in the works, including about 30 in clinical trials. "Given the severity of this issue, it's been all-hands-on-deck," said Bruce Gellen, and the vaccines employ a variety of techniques, both established and novel. Earlier this month, Russia announced the approval of a vaccine ahead of Phase III trials; in the U.S., a vaccine likely won't be available until next year. Even when one is available, significant challenges remain, including ensuring sufficient supply and equitable allocation—the latter process which Gellen called "incredibly complex and politically-laden." Another challenge is getting people to take the vaccine once it's available; one recent poll found that a third of Americans would opt out. Robert Fullilove, who serves on an NIAID panel looking at two vaccine candidates, argued that efforts to overcome vaccine hesitancy are especially needed in communities of color where there is distrust of health providers based on a history of mistreatment. Significant questions remain about the threshold for herd immunity (new evidence suggests it might be as low as 43 percent) and the possibility of reinfection (a report from Hong Kong suggests it is possible).
Looking to the Future
As the U.S. and the world reopen, it is critical that policymakers remain flexible, argued Jeffrey Shaman, particularly as schools reopen in the fall. "We need to be willing to reimpose restrictions that we have loosened. If the schools are opened and we see an outbreak taking place, we have to be willing to close them again. Similarly, if you open certain businesses… and it starts to grow, you have to slam the door shut on this again," he said. Longer term, COVID-19 will continue to have health implications even after infections fall. Wafaa El-Sadr pointed to the possibility of health systems being weakened by the pandemic, as well as the associated economic fallout. Similarly, maternal and child health will be compromised, and unintended pregnancies are expected to balloon. "There has been great concern over spillover effects of COVID-19," she said. "This is not just going to happen in Africa and low-income countries; this is happening right here in our midst." To control the pandemic and prevent lasting harms requires evidence-based guidance from officials, noted Stephen Morse: "Political leadership does make a difference."