Columbia Mailman School celebrated 100 years of public health leadership and kicked off its next wave of innovation and achievement with a record-breaking April 2023 fundraising gala, welcoming 450 attendees, including Anthony S. Fauci, MD.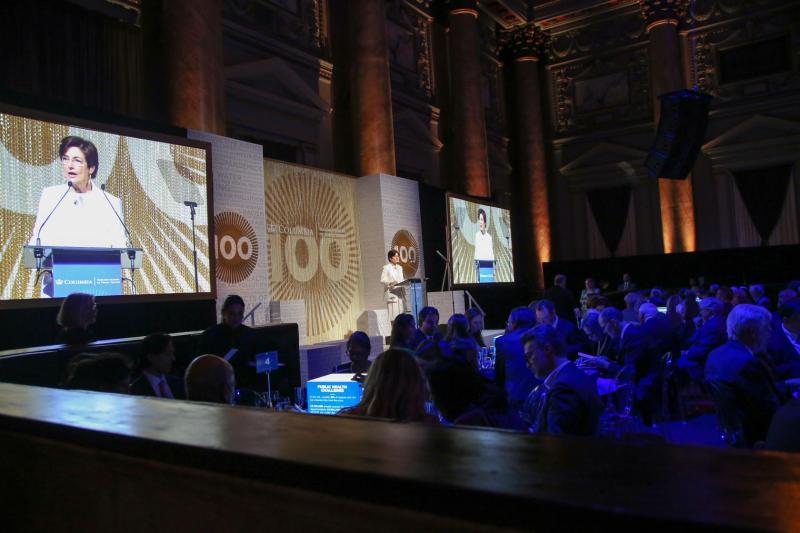 Dean Linda P. Fried, MD, MPH, gave attendees something to celebrate: "We have extended human life expectancy in this country and world by 30 years, and 25 of those 30 years are due to public health advances," she told the assembled supporters, faculty, staff, students, and honored guests. "The second century needs public health to lead in adding health to those years—for all."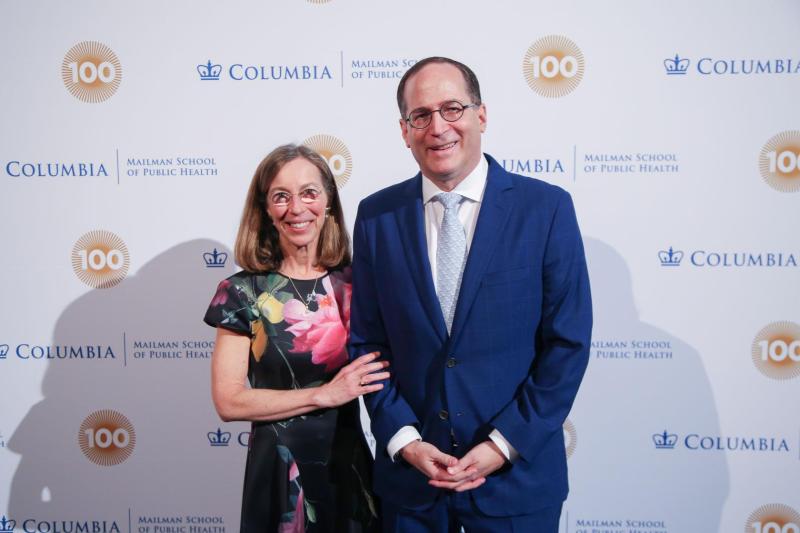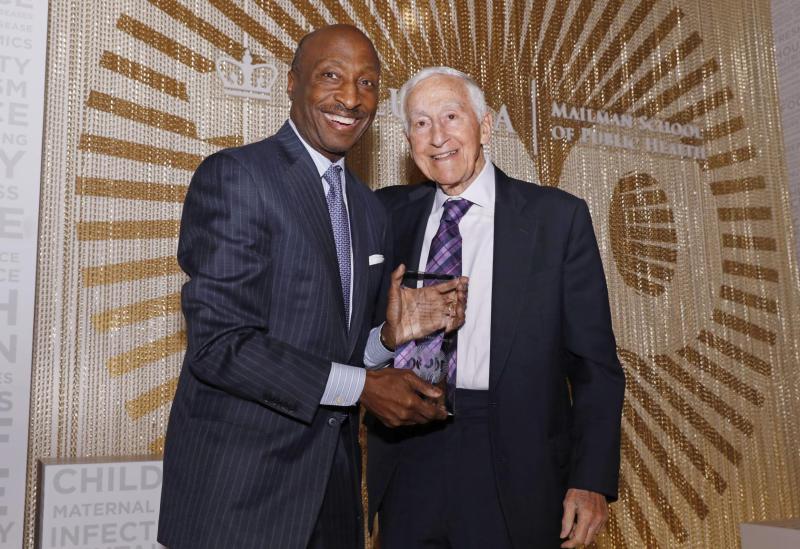 The gala, chaired by Jeannie and Jonathan Lavine and supported by 11 vice chairs, raised $3 million for Columbia Mailman School, more than any gala in the School's history. Dean Fried also announced a series of transformative gifts that night totaling $35 million, part of the landmark centennial fundraising that will help the School fulfill its vision for a second century of public health leadership.
Kenneth Frazier, retired executive chairman of Merck & Co. introduced honoree P. Roy Vagelos, MD, calling him the "father of modern corporate responsibility" and saluting his compassion and generosity in a career that spanned medicine, academia, research, and the development of medical interventions for global health crises. "Whether he was in academia or business, he never stopped being a physician … bent on ending human suffering," Frazier said.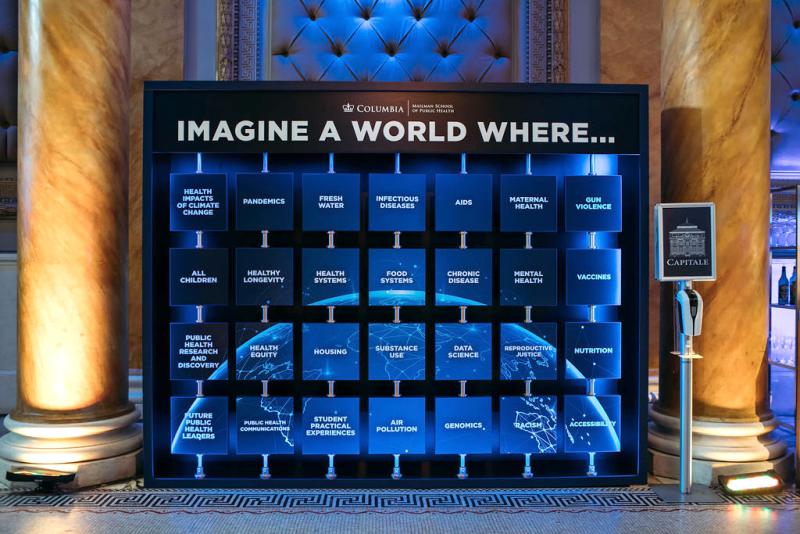 Guests gathered to support a future where public health's goals are achieved. They enjoyed a seasonal, locally sourced, environmentally conscious meal designed to minimize the emissions of greenhouse gases harmful to the planet.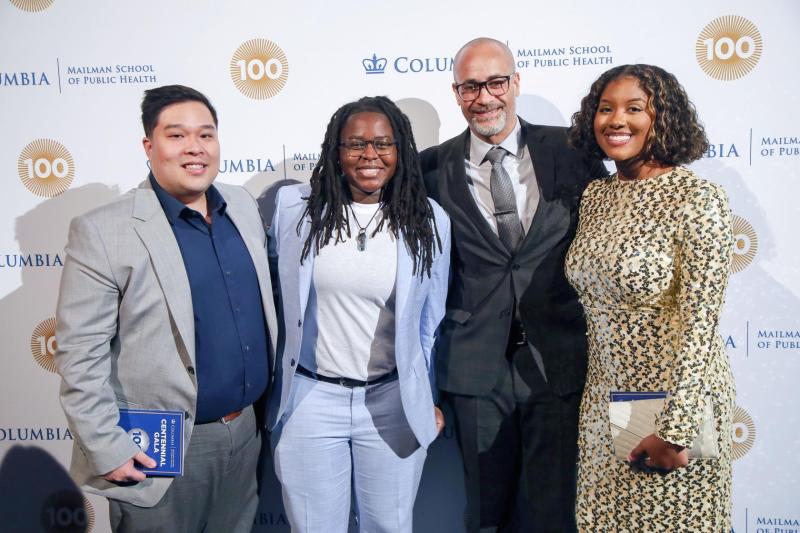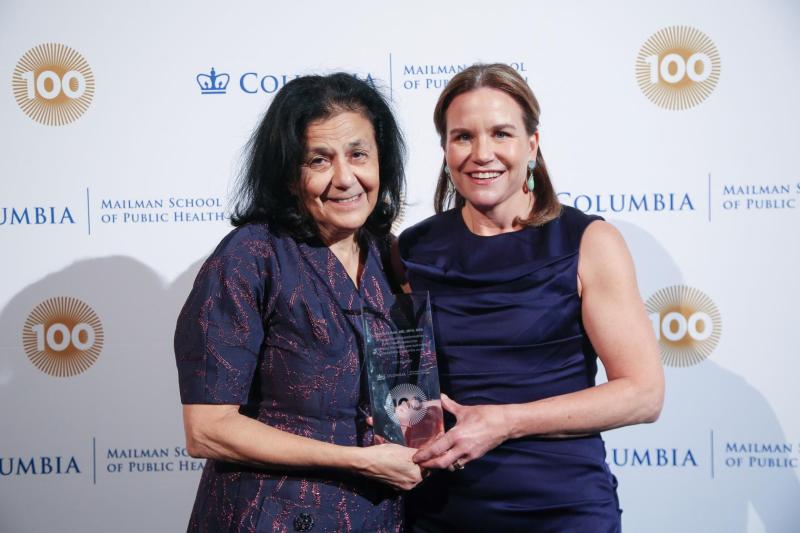 Advisory Board member and gala Vice-Chair Elizabeth "Betsy" Williams, MPH '03, introduced Wafaa El-Sadr, MD, MPH '91, MPA, co-founder and director of ICAP, which is celebrating its own 20th anniversary this year. El-Sadr was honored for her transformative work across the globe and exemplary public health leadership. "You know you have reached a rare level of fame when you are known by only one name … Bono … Oprah … Madonna … and Wafaa," Williams said, calling El-Sadr "a model for how all of us in global health should conduct ourselves, whether making policy or making rounds."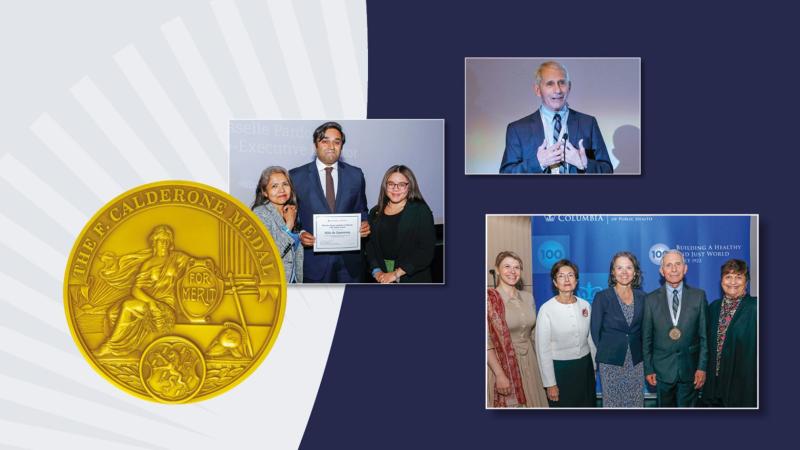 The 2023 Frank A. Calderone Prize: Anthony S. Fauci
Anthony S. Fauci was an honored guest at the gala. The following day, he received the 2023 Frank A. Calderone Prize in Public Health, the highest prize in public health globally. Given by Columbia Mailman School, it recognizes individuals who have made a transformational contribution to the field. Recipients are selected by an international committee of public health leaders. Fauci spoke at the gala, calling Columbia Mailman School a "spectacular school of public health." He highlighted outstanding issues raised by the pandemic: "If anything is the enemy of public health, it's misinformation and disinformation," he said, going on to call attention to the divisiveness we saw in the face of the crisis. "We can't let diversity be divisiveness," he said.
Watch Videos from the Centennial Gala and Calderone Prize Ceremony
---
The Party of the Century was first published in the 2023-2024 issue of Columbia Public Health Magazine.