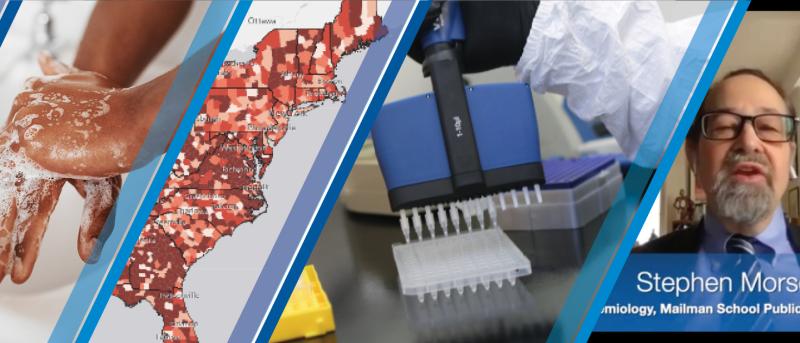 Columbia Public Health Responds to the COVID-19 Pandemic
Since the novel coronavirus SARS-CoV-2 was first identified in Wuhan, China in late 2019, Columbia University Mailman School of Public Health has been working on multiple fronts to respond to the spread of the virus. Our experts are conducting research that informs the public and policymakers; collaborating with government authorities on pandemic response; advising Columbia University leadership on contingency planning; providing insights to credible news sources; and mobilizing volunteer efforts.  
Our research spans work to better understand the virus and how it is transmitted; to project its spread and identify vulnerable communities; to develop diagnostic tests and therapies; and to assess the U.S. and global health systems' preparedness.
As of February 3, 2021, the School's efforts to address the COVID-19 pandemic include:
 
DIAGNOSTICS AND TREATMENTS
DATA PROJECTIONS AND VISUALIZATIONS
GLOBAL RESPONSE
ANIMAL-HUMAN TRANSMISSION
VULNERABLE COMMUNITIES
EDUCATION AND SERVICE
EXPERT COMMENTARY