How to Give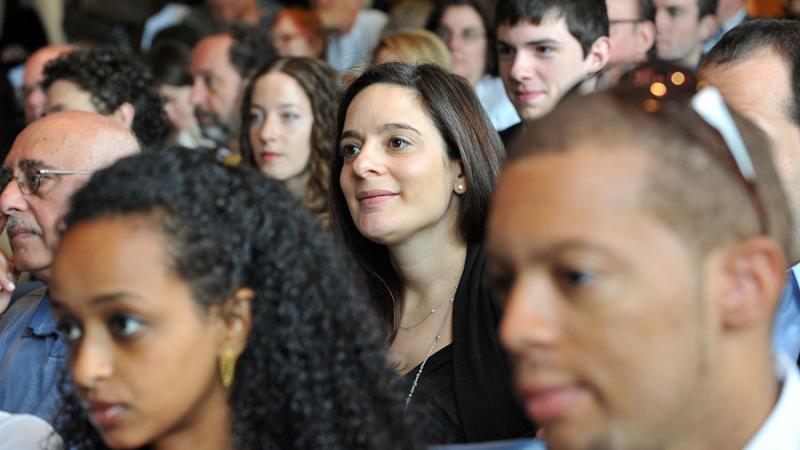 A gift to support the students, programs, and faculty of Columbia's Mailman School of Public Health is a gift to improve the lives and health of populations at home and across the globe.
Giving to the Columbia Mailman School
Give Online
Our giving site is secure and easy to use. We accept MasterCard, Visa, Discover, and American Express. Your gift to the School is tax-deductible.
---
Mail Your Gift
If you prefer to give your contribution by mail, send your check, money order, or credit card authorization to the address below. Please do not send cash. Checks and money orders should be made payable to: Columbia University. 
Please include a memo stating that the gift is for Columbia Public Health, along with the purpose of the gift (i.e. "To Support Pandemic Research", "Towards scholarship support", etc).
Columbia Alumni Center
Attention: Gift Systems 
622 West 113th Street, MC 4524
New York, NY 10025 
For any questions on making a gift by check, or if you have any trouble making your gift online, please email us with a phone number and the best time to reach you. Please do not email credit card information.
---
Wire Your Gift
To transfer funds electronically (via bank wire/ACH), please email msphgive@cumc.columbia.edu.
---
Gifts of Securities & Mutual Funds
Making a gift of securities is both simple and tax efficient. When you gift appreciated securities held longer than one year, you are entitled to deduct the full fair market value of your gift on your federal income tax return and you avoid any capital gains tax.
To learn more about gifting stocks, bonds, or mutual funds, please visit this page. For more information, please email stockgift@columbia.edu, and cc msphgive@cumc.columbia.edu.
---
Planned Gifts
To inquire about planned gifts, please email us at msphgive@cumc.columbia.edu, or visit this page to learn more.
---
Additional Information
For all other inquiries about supporting Columbia's Mailman School of Public Health, please email msphgive@cumc.columbia.edu.
The Mailman School of Public Health and its departments, centers, and programs are all parts of Columbia University, a New York educational and charitable organization exempt from U.S. federal income tax under Section 501(c)(3) of the Internal Revenue Code. Our Federal Identification Number is 13-5598093.
Financial information about Columbia may be obtained by writing to Columbia University at 615 West 131st Street, MC841, New York, NY 10027-7922. In addition, several states where Columbia is required to file financial information each year also require the following disclosures: Colorado: Colorado residents may obtain copies of registration and financial documents from the office of the Secretary of State, 303-894-2680, http://www.sos.state.co.us/. Maryland: For the cost of postage and copying, documents and information filed under the Maryland charitable solicitation law may be obtained from the Secretary of State, Charitable Division, State House, Annapolis, MD 21401, 800-825-4510. Michigan: MICS No. 43840. Washington: The notice of solicitation required by the Charitable Solicitation Act is on file with the Washington Secretary of State, and information relating to the financial affairs of Columbia is available from the Secretary of State and the toll-free number for Washington residents: 1-800-332-4483.
Registration in the above states does not imply endorsement, approval, or recommendation of Columbia University by the states.