Master of Public Health
Environmental Health Sciences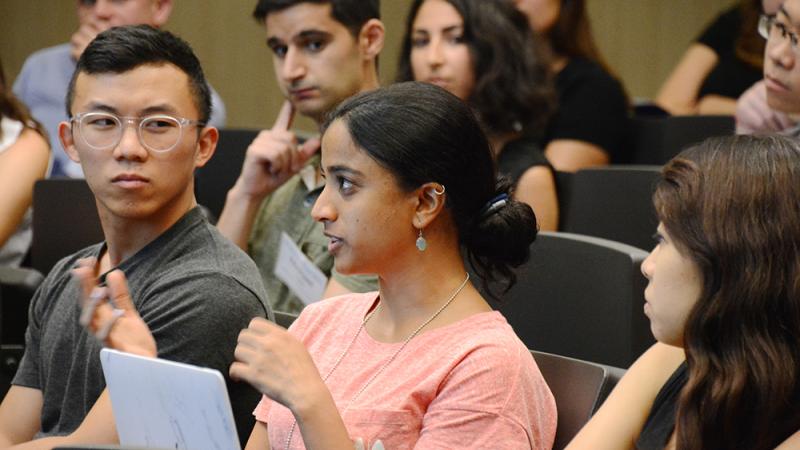 Students working towards their Master of Public Health (MPH) in Environmental Health Sciences (EHS) have their choice to study topics such as: biological mechanisms, environmental health, data analysis, epidemiology and molecular epidemiology, risk assessment, occupational hazards, and policy and policy analysis.
Certificates
EHS offers four certificates based in the department.  Students have the opportunity to choose one certificate to receive training in a second, more focused area of expertise beyond the primary discipline.
Certificate programs offered in the EHS Department:
Additional certificates, which are officially compatible with the Department:
Application
Application Deadline: Priority deadline December 1, accepting completed applications until January 15 to begin studies the following fall.
Ready to start working towards your EHS Masters degree? Visit our application page to learn more about deadlines, requirements, and more.
Request Information
By sharing your information you will be enrolled to receive messages about student resources, funding options, invitations to upcoming events hosted by the Office of Enrollment and academic departments and lastly, additional opportunities to connect across Columbia Public Health.