Advanced MPH Online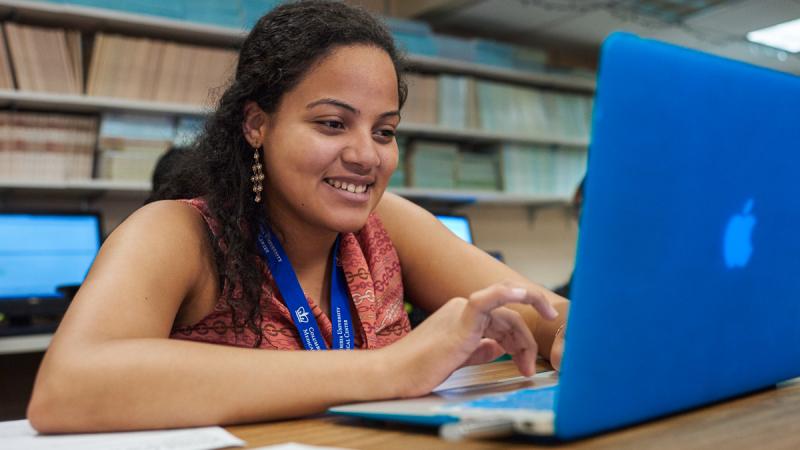 The Advanced MPH Online is a two-year program designed for highly motivated professionals seeking to enhance their career with a degree in public health. The curriculum resembles the innovative curriculum of our Columbia MPH, but is completed fully online. It focuses on implementation science, which is the study of introducing, institutionalizing, and sustaining public health policies, programs, and activities in complex settings. 
The Advanced MPH Online includes both live video conferencing sessions, which help create community among our students and expert faculty, and asynchronous sessions that provide room for flexibility. Every week, you will join a minimum of four live session hours with faculty and classmates. You will matriculate and graduate with the same classmates, and our small class size of approximately 30 students means that you will develop close colleagues, mentors, and friends for a lifetime.
Students also gain access to our exceptional student services and Careers & Practice teams, and you will join an active alumni community of more than 16,000 graduates worldwide.  
Most candidates for the Advanced MPH Online will have one of the following qualifications: 
A doctoral degree (such as an MD, DDS, PhD, JD, DNSc, EdD, etc.)
A nearly completed doctoral degree (within 24 months of completion)
A Master's degree (such as an MS, MA, MBA, MSN) and/or
Two years of post-undergraduate related work or research experience
The structure of the Advanced MPH Online degree program includes five carefully timed and integrated components ensuring that learning in one part of the program informs activities and assignments in another. 
To learn more about these elements, please visit: 
Contact
For more information, contact Juli Parker or Stephanie Grilo.