Biostatistics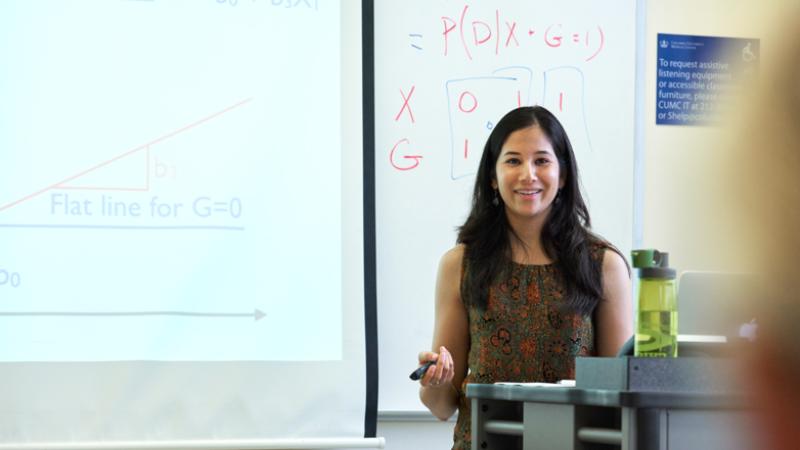 Biostatistics applies statistical and probability theory to human health and disease. The PhD program in biostatistics prepares individuals to develop or adapt statistical methods for solving problems in the health field. Students enjoy extensive library and computer facilities, as well as myriad opportunities for involvement in numerous research activities in the biomedical sciences and clinical research, which often lead to dissertation topics.
The department awards a number of fellowships to recognize academic achievement and support future scholarly success. As teaching and research experience are considered an important aspect of the program, these fellowships include some teaching and research apprenticeship.
Admissions Requirements
While many of the applicants admitted to Columbia's PhD program in biostatistics have already completed (or are completing) master's degrees in biostatistics, statistics, or a related field, admission is open to well qualified students holding (or completing) bachelor's degrees. Those admitted with a bachelor's degree are typically strong students from programs that emphasize a rigorous background in mathematics and/or statistics.
Depending on prior training and background, students may be required to take additional master's level course work in the Mailman School of Public Health as part of their PhD training.
In addition to the requirements listed below, all applicants must submit an official transcript from each prior institution, a statement of academic purpose, and three letters of evaluation from academic sources. All international students whose native language is not English or whose undergraduate degree is from an institution in a country whose official language is not English must submit Test of English as a Foreign Language (TOEFL) or IELTS scores.
Deadline for Fall Admission: December 1
Deadline for Spring Admission: No spring admission
Resume/CV: Yes
Writing Sample: No
GRE General: Optional
GRE Subject: No
Learn More
View competencies, course requirements, sample schedules, and more in our Academics section.
Contact