Menstruation in the U.S.
Despite growing evidence about menstrual health and hygiene (MHH) from low- and middle-income countries, there has been minimal attention to these issues in high-income contexts, including the United States (U.S.). In 2018, the GATE Program embarked on a series of new research and practice projects aimed at examining MHH issues facing a range of populations in the U.S. This includes the following projects:  
In 2018, we started the Growing Girls USA Program to examine the menstruation and puberty experiences of low-income adolescent girls growing up in America's three largest cities: Los Angeles, Chicago and New York City (NYC). This program is an adaptation of an approach used by Grow and Know (a small non-profit that develops puberty content) in multiple low-resource contexts to develop girls' and boys' puberty books. We used participatory and qualitative methods to collect insights and learning from girls and adult actors in their lives. In 2021, we launched A Girl's Guide to Puberty & Periods, a body-positive illustrated book that helps girls ages 9-14 learn what to expect about puberty and empowers girls to feel more confident and knowledgeable about their changing bodies. Learn more about A Girl's Guide and a series of animated video shorts about puberty and periods here! Find the Spanish version, Una Guía Para Chicas de la Pubertad y los Periodos Menstruales, here!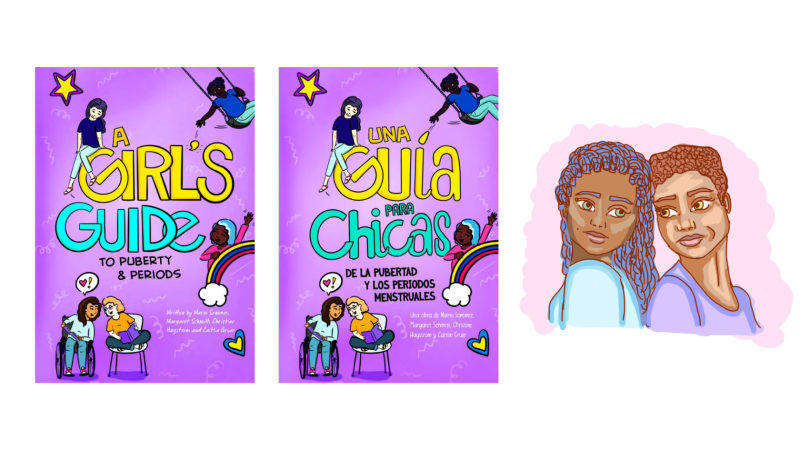 As part of the book development process, we collected first period stories from girls from 25 states across the country. Read them here. 
Publications:
NYC became the first major city in the U.S. to mandate that homeless shelters provide free menstrual products in 2016. However, little is known about the actual menstruation experiences of people living in shelters and on the street. In 2018, we initiated a new mixed methods research program in collaboration with the CUNY Graduate School of Public Health and Health Policy and the New York Coalition for the Homeless. Our first project under this initiative explored how well this population is able (or not able) to manage their periods, including accessing sanitation facilities and menstrual hygiene products, and how – short of re-housing – their needs could be more effectively addressed.
Publications:
In 2019, the GATE Program conducted a qualitative research study examining the MHH experiences of transgender and non-binary patient populations living in the U.S. This body of work involved interviews with both health practitioners and transgender and gender non-binary participants.  Learning from this project was used to develop a guidance note for health practitioners and a publication. 
Publications:
Resources:
Publications: