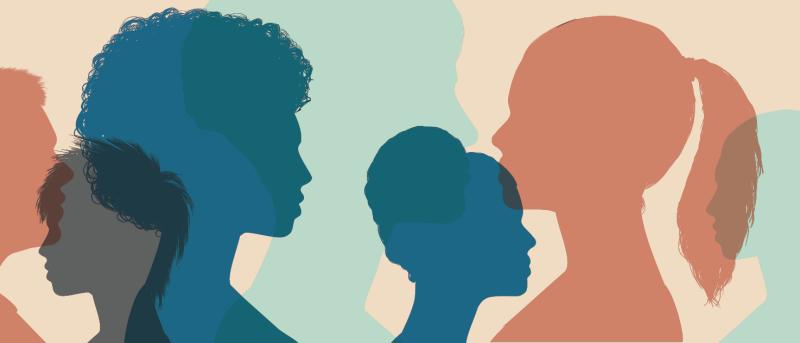 Women's Ability to Choose Under Fire, Again
Several years ago, my aunt had a safe abortion. As a recent immigrant to the United States well into her 40s, she decided she did not want another child, nor did she want to continue a high-risk, unintended pregnancy. She made her decision, consulted her doctor, and by referral, had an abortion. She exercised her freedom to make a reproductive decision and had access to the knowledge and healthcare expertise to carry out that decision.
Women today may not be so empowered.
Title X is a federal grant program dedicated to providing comprehensive family planning and related preventive health services, which includes everything from treatment of STIs to cancer screenings. Some families depend entirely on Title X recipients, the largest of which is Planned Parenthood, for their reproductive health needs.
In pursuit of its aggressive pro-life agenda, the Trump administration has released a new proposal on Title X funding. By this new rule, called "Protect Life," Title X funding will be cut for clinics and organizations that perform, refer, or support abortion as a family planning option. This policy effectively removes abortion as a feasible reproductive health choice. By preventing women from understanding the full extent of their options, the Trump Administration is hindering their ability to make informed reproductive health choices.
Sound familiar? It should. Abortion rights opponents have enacted piecemeal legislation at the state level for years to chip away at the landmark Roe v. Wade by impeding access to abortions. Protect Life is yet another attempt at this, but terrifyingly, it would be enacted at the federal level, allowing the legislation to be significantly more far-reaching. It not only constitutes a domestic gag rule, but is also utterly antithetical to the spirit of Title X.
Protect Life strips healthcare providers of their obligation to give patients access to the best reproductive care and the knowledge necessary to make informed decisions about their reproductive health. By coercing providers into silence on abortions as a legitimate family planning option, the Trump administration renders Title X hollow. Providers cannot claim to provide comprehensive care if they are forced to take a valid reproductive health option off the table entirely. Ultimately, this hinders a woman's ability to choose the best course of action for her reproductive health.
To add insult to injury, the information providers are permitted to offer to women seeking abortions comes with deceitful caveats. Protect Life was designed with a single exception: If a woman clearly states that she wants an abortion, her provider must offer her a list of health service providers, only some of which can be abortion services. Perhaps a satisfactory middle ground in the Trump administration's eyes, this is simply a Band-Aid solution to legitimate criticism. It gives the illusion of autonomy for women, that they can still choose to go through with an abortion should they truly want one. However, when providers offer vague or incomplete information and referrals, they cause significant damage. By failing to give women the resources necessary to make a truly informed choice, they heighten wait times, withhold important medical information, block access to necessary care, and thus, directly and indirectly discourage women who seek abortions from actually obtaining them.
This "exception" is not an exception. It is an insidious and intentional mechanism that further fulfills a pro-life agenda.
And, it will ultimately backfire. Horror stories circulated in the pre-Roe v. Wade era of illegal abortions gone wrong. Women suffered serious, sometimes lethal complications from unsafe abortions that lacked vital reproductive healthcare technology. Protect Life, by deterring women from choosing safe abortions, will only force women to seek unsafe and potentially deadly abortions on their own. By withholding Title X funds from providers that rightly uphold the Hippocratic Oath to provide women holistic education, counseling, and access to reproductive services like abortions, we would eliminate women's rights to make fully informed decisions about their health care.
My aunt spends most of her time holding her infant grandson. She gushes about the joys this new baby brings into her home. She acknowledges that she made a personal choice years ago, one she felt was the right one for her, and because of that choice, she was free to live her life as she had planned. Her grandson was also a choice, one her daughter-in-law was equally free to make. A generation apart, both of these women had access to healthcare providers and information to make informed decisions about their reproductive health and pregnancies, to choose when to be a mother and when not to be.
Women today must be equally empowered.
We cannot stand by and allow this administration to hinder women's abilities to make appropriate reproductive choices for themselves. We must pay close attention to efforts to implement this potentially disastrous measure and stop them. Millions of lives depend on it.
---
Mallika Walia  is a first-year MPH student in Health Policy and Management.
If you would like to contribute to Columbia Mailman Student Voices, please send a three to five sentence pitch to mailmancomm@columbia.edu.