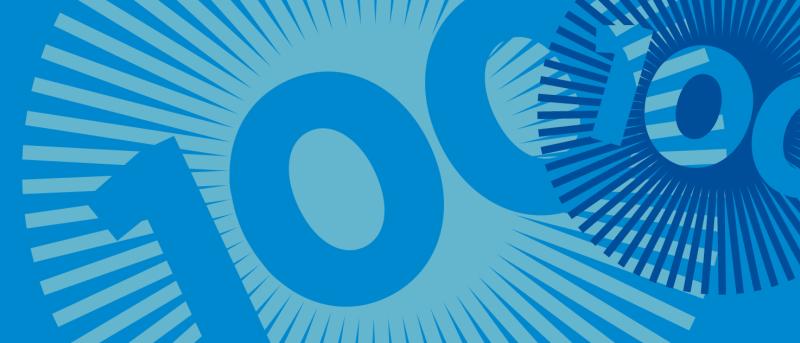 Dean Fried Names Winners of Interdisciplinary "Grand Challenges" Awards
Today, Dean Linda P. Fried announced that eight interdisciplinary teams are the recipients of Columbia Mailman School Centennial Grand Challenges Awards. Conceived of as part of this year's Centennial Celebrations, the grants fund ambitious research projects that address some of the most pressing public health challenges for the next 100 years.
Each of the projects seeks to develop insights and interventions to address global challenges, from climate change and chronic disease to forced migration and emerging pandemics; harness emerging technologies like artificial intelligence and infectious disease forecasting; and recommit the field to be more equitable and inclusive. Teams comprise faculty from multiple departments, across the University, with partners from community groups, health departments, and industry.
The two-year grants range from $100,000 to $200,000, awarded from a pool of $1,350,000. Some of the awards will fund projects at their beginning stages, others are already underway. Many project teams will use the funding to advance their research to the stage where they can apply for additional support through the National Institutes of Health and other sources.
"I am incredibly excited to announce these visionary and ambitious projects led by interdisciplinary teams. Each will apply cutting-edge methods to address critical priorities for the 21st Century," says Dean Fried. "Our School has helped shape the field of public health since it first opened its doors in 1922, and these teams will create an interdisciplinary framework to transform public health research and practice going forward."
Towards a New Science of Health: Developing an Operational Definition of Intrinsic Health
Daniel Belsky, Julie Herbstman, Ying Wei
While health is often acknowledged to be more than the absence of disease, the nature of this construct—what constitutes health—is still poorly defined. The team will develop a conceptual framework and measurement approach to understand the place of biology in a broader, multidimensional conception of health. This framework will be tested in preparation for large-scale research efforts to test how public health programs and policies can most effectively promote health at every age and stage of life.
"We have conceptualized intrinsic health as a set of dynamic interactions among three pillars: energy, communication, and structure," says Belsky. "Applying this framework should provide innovative opportunities to prevent morbidity, enhance function, and foster vitality that are simply not possible when applying disease-based models."
AI Tools to Prevent Chronic Disease Multimorbidity Progression Tailored to You
Moïse Desvarieux, George Hripcsak, Philippe Ravaud, Clifford Stein
A consortium of scientists across Columbia Mailman School—in collaboration with Columbia and NewYork-Presbyterian colleagues in Biomedical Informatics, the Data Science Institute, and collaborators in nine countries—are working to harness the promise of artificial intelligence to develop, test, validate, and implement tools for personalized prevention of multiple chronic conditions. They will draw on a wealth of information accrued through research and real-world data in the health field and beyond. 
"The overall purpose of our tools will be to empower persons and health care professionals to impact these multimorbidity trajectories across the lifespan, achieve early prevention as well as secondary prevention of both progression and complications, within AI-guided dynamic individualized windows of intervention for both provider and patient," says Desvarieux. 
Building Infectious Diseases Modeling and Prediction Capacity in Mozambique
Shannon Farley, Jeffrey Shaman, Wafaa El-Sadr, Ilesh Jani
In collaboration with researchers in Mozambique, the researchers will evaluate how the country's COVID-19 surveillance data can be harnessed for modeling and forecasting. They will offer courses and mentoring to build capacity for infectious disease modeling. Their goal is to provide guidance on prevention and containment efforts for COVID-19 and future outbreaks and pandemics. The work will also serve as a model for capacity building in other resource-limited settings and for seeking broader funding to advance this work.
"This project will begin to establish the surveillance and model-inference systems needed to generate simulations, analytics, and projections for COVID-19 in Mozambique. As such capacity is limited in much of Africa, these initial systems will serve as an important proof-of-concept for similar efforts elsewhere and expansion of this critical capacity in the region," says Shaman.
Designing a Multisectoral System of Care to Improve Mental Health and Psychosocial Wellbeing Among Displaced Populations in Latin America
Claire Greene, Jeremy Kane, Kathryn Lovero, Franco Mascayano
The researchers aim to develop and test the feasibility of multisectoral implementation strategies that aim to increase access to mental health and psychosocial support services in tandem with programs that improve economic security for displaced populations in Ecuador, where 500,000 Venezuelan refugees and migrants reside. The project will be carried out in collaboration with HIAS, an international NGO and leading provider of these services for migrants globally.  
"Displaced populations have both increased rates of mental disorders and exposure to social determinants that worsen mental health and present barriers to receipt of mental health services. Designing strategies to improve access to mental health and psychosocial support while also mitigating social and structural risk factors are essential elements of addressing the global mental health crisis," says Greene. 
Evaluating the Mental Health and Psychosocial Needs of Afghans Recently Resettled in the United States
Katherine Keyes, Ajmal Sabawoon
Since the fall of the Afghanistan government in 2021, more than 75,000 Afghans have resettled in the U.S., enduring numerous challenges with implications for mental health and wellbeing. The researchers will seek to understand migration experiences, estimate burden of mental health and psychosocial problems, assess service use, and collect programmatic recommendations. Project co-lead Ajmal Sabawoon is an epidemiologist and biostatistician previously affiliated with Kabul University, Afghanistan.
"The sudden and often chaotic emigration from Afghanistan has created a cascade of stressful life circumstances, including ongoing legal uncertainty, for migrating families and host communities as resettlement begins. The political crisis in Afghanistan and subsequent migration is a critical moment in which public health needs to play a key role," says Keyes.  
Finding the Funding: An Investigation Into the Lack of NIH Transdisciplinary Research on Climate, Maternal Health, and Disparities
Terry McGovern, Joan Casey, Maya Deyssenroth
Biologically, pregnant people, fetuses, and neonates are particularly vulnerable to climate-related environmental exposures, and legacies of structural racism make Black populations more likely to reside in risk-prone areas and to experience a higher prevalence of chronic medical conditions that may be worsened by climate change. The researchers will investigate how the NIH's mandate, structure, and practices support or hinder research on the role of climate and environmental exposures in high rates of Black maternal mortality and preterm birth in the U.S., and how they can be reformed to meet this urgent challenge.
"A better understanding of how the NIH's mandate, structure, and practices supports or hinders research on the aggregate impact of climate change on Black maternal mortality and preterm birth in the U.S. could open paths for more and better research on the nexus of environmental exposures and Black maternal and child health," says McGovern.
MSPH SYNERGY (Multigenerational Strategies for Promoting Health through Solutions from INterdisciplinary Engaged Research, traininG Younger generations)
Mary Beth Terry, Jeanine Genkinger, Rebecca Kehm
The researchers will work with community partners to pilot test a new model for research, training, and community engagement focused on public health solutions for meeting the local and global chronic disease burden. They will test a household intervention of HEPA air purifiers, green cleaning products, and an educational video about environmental and lifestyle risk factors and chronic disease risk reduction strategies. Six Columbia Mailman students will participate in the project as part of an innovative practicum experience.
"Eliminating chronic disease disparities requires a shift from the current prevention model with single disease endpoints to a framework that utilizes community-engaged research to develop interventions that address multiple levels of exposure. It also requires an investment in training the next generation of public health professionals to carry out this research," says Terry.
Addressing the Inadequacy of Food Systems: Climate Change, Carbon "Foodprints" and Public Health
Lewis Ziska, Sining Zhou
There is widespread evidence that climate change is a contributing factor to inadequate food systems and negative health outcomes. The researchers will review existing methodologies for determining a carbon footprint for the food lifecycle, from production and packaging to transportation, use, and disposal. They will seek to understand the behavioral levers that motivate sustainable food purchases. Using this information, they will develop a mobile app to empower individuals to make climate and health-friendly food choices.
"Cutting agricultural emissions, including a reduction in livestock consumption, is a win-win, providing benefits for both climate change and chronic disease. If we can reduce our carbon contributions through food choices, it will have a significant effect on mitigating greenhouse gas production, improving food security and strengthening public health," says Ziska.