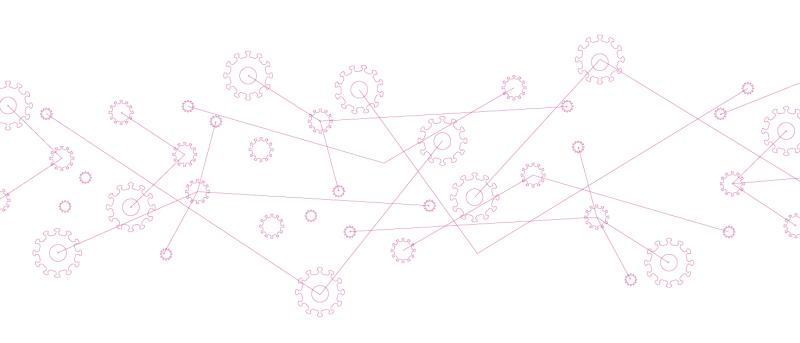 COVID-19: Continuing the Fight
From the earliest days of the pandemic, faculty members at Columbia Mailman School produced projections on the infection's spread, sounded the alarm on health disparities, and advised local, state, and national governments on pandemic protocols. Now, armed with lessons learned during the initial emergency response, they are working to prepare communities from Manhattan to Mali to handle the next public health disaster.
On a sunny Tuesday last May—some 26 months since the COVID-19 pandemic drastically changed life in the five boroughs and beyond—more than 300 people converged on The Forum at Columbia University to celebrate the launch of the New York City Pandemic Response Institute (PRI), a $20 million initiative led by Columbia University, under the auspices of ICAP at Columbia Mailman School of Public Health, with key partner the City University of New York Graduate School of Public Health and Health Policy. Guests included Columbia President Lee C. Bollinger; City University of New York Chancellor Félix V. Matos Rodríguez; three New York City deputy mayors and other officials; dozens of community leaders; and Professor of Epidemiology and Medicine Wafaa El-Sadr, MD, MPH '91, MPA, director of ICAP at Columbia University, who has been tapped to reimagine the way the city responds to health emergencies and now leads PRI at Columbia.
The mood that day was festive. "Everybody had been through this common experience for two years. There was broad recognition of the need for PRI, why it's absolutely important that the city learn from the experience of COVID-19," says El-Sadr, who is executive vice president for Columbia Global and also directs Columbia World Projects. Indeed, less than three weeks after PRI's launch, New York City confirmed its first case of monkeypox.
Learning Lessons, Preparing for the Future
PRI's first major initiative, already in the works, is conducting a review of the city's COVID-19 response. "It will be quite broad," El-Sadr says. "The goal is to learn from the city's many sectors and stakeholders." The resulting report will be reviewed by a diverse group of community partners convened by PRI, including nongovernmental organizations, neighborhood groups, and public health advocates, who will provide their own perspectives before it is released to the public. Harvesting the lessons learned from these groups will be critically important to informing future emergency preparedness, response, and recovery, whether the emergency is due to another infectious disease or to climate change.
To achieve its ambitious goal, PRI is organized around seven expert-led teams. For example, the innovation group is exploring technology and establishing relationships with businesses for the development of new diagnostic tests. The data group is considering different ways to collect, connect, and use public health data, including working with communities to be part of the data collection process at a hyperlocal level, developing novel ways to visualize and explain data, and sharing data back to gain the trust of the community. At the same time, the modeling group is pursuing methods to create projections of the potential disease transmission in nursing homes and prisons.
In a deliberate manner that is fundamental to PRI and its goals, each group includes diverse experts and voices, such as participants in local resident associations, members of professional groups, and environmental justice activists—to ensure diversity is embedded within PRI, El-Sadr says. "COVID-19 did shine a light on how health disparities can lead to catastrophic outcomes for some of our most vulnerable populations," she says. "We've centered equity at the core of everything we do at PRI."
The institute will establish hubs in each of the city's five boroughs, co-located at community organizations. These will serve as clearinghouses for curated information, as training centers, and as supply distribution centers. PRI also plans to engage with other municipalities across the United States and around the world to share information and best position New York City for the future. "We're hoping that this work, and all of our ongoing work, will be instructive beyond New York City," says El-Sadr.
Preventing the Next Pandemic
Another Columbia Mailman School initiative with public health implications far beyond the city began in earnest a decade before the COVID-19 pandemic. In 2009, a woman living in Lusaka, Zambia, became sick with an unexplained high fever. She was airlifted to a hospital in Johannesburg, South Africa, where she died. The paramedics and nurses who cared for her also succumbed to the illness. Scientists sent blood samples from the victims to the laboratory of epidemiologist W. Ian Lipkin, MD, who directs the Center for Infection and Immunity (CII) at Columbia Mailman School. Lipkin and his colleague Thomas Briese, PhD, associate professor of Clinical Epidemiology, used novel genetic sequencing methods to identify a new virus—a distant relative of Lassa fever that was given the name Lujo—which suggested a course of treatment that was credited with saving the life of the last five people exposed to the virus.
But Lipkin wondered if more lives would have been saved if there was a way to replicate this process in a faster, easier, and more localized way. His team developed an enhanced pathogen identification technique (dubbed VirCapSeq-VERT, as in "virome capture sequencing") that inexpensively detects known and unknown viruses with unprecedented speed and sensitivity.
Today, the Global Alliance for Preventing Pandemics (GAPP), housed within CII, links public health leaders worldwide to detect viral threats, respond to local outbreaks, and curb the global spread of infectious diseases. GAPP is developing trusted relationships with scientists in low- and middle-income countries around the world, working to advance microbial surveillance and discovery and the development of diagnostic methods, drugs, and vaccines, all while valuing local cultures and beliefs. Establishing these long-term partnerships involves providing infrastructure and training in how to use VirCapSeq-VERT and BacCapSeq (a method for detecting bacteria and antimicrobial resistance), along with other methods and technologies, and networking and sharing ideas on pandemic risk reduction. "We'll have these interregional networks that can help with the mission of identifying and containing pathogen outbreaks," says GAPP Administrative Director J. Kenneth Wickiser, PhD, who recently joined CII from the U.S. Military Academy at West Point, where he was associate dean for research. "The vision is about the democratization of science and health equity."
Last year, GAPP partnered with the National Institutes of Health and Liberia's Ministry of Health to use VirCapSeq-VERT to determine whether Liberia's spike in COVID-19 cases was related to an emerging variant. (The Delta variant was the culprit.) Since then, GAPP's efforts in Liberia have expanded to unexplained febrile illnesses and other diseases that local public health scientists deem important to study. "It's our job to teach and mentor best practices so our partners can be more effective in their identification and containment of pathogen outbreaks," says Wickiser.
In June, public health scientists from Mali traveled to CII's labs—with their patient specimens shipped via international couriers—to partner with GAPP to learn how to apply VirCapSeq-VERT to identifying the source of an unexplained febrile illness that is sickening Malians. Public health scientists from Indonesia, Zambia, and Mexico, where migrant camps exacerbate the spread of disease, are slated to participate in future cohorts. Once their scientists spend time working with CII experts, these countries become part of the GAPP network, Wickiser says, which provides them with access to supplies and support to continue this work at home. "GAPP stands on the shoulders of decades of experience and achievement by the Center for Infection and Immunity," he says.
GAPP wasn't CII's only contribution to the COVID-19 battle. Lipkin also advised the Chinese government and its scientists on the country's COVID-19 response from the earliest days of the outbreak, developed health protocols for the Democratic National Convention and the entertainment industry, served on the city's Testing Innovation Council, and collaborated with Columbia's Irving Medical Center on a clinical trial of convalescent plasma for patients with severe COVID-19. Elsewhere in CII, Nischay Mishra, PhD, assistant professor of Epidemiology, developed a polymerase chain reaction for SARS-CoV-2 that was licensed to SummerBio for automated testing and used for 20 million tests in California alone.
Diving Into the Data
Researchers throughout Columbia Mailman School have published studies this year on the many ways the COVID-19 pandemic exacerbates an array of existing public health problems. Professors in the Department of Sociomedical Sciences found that the initial COVID-19 lockdown led to an increase in nicotine and tobacco use and that the pandemic was harmful to adolescent mental health. In the Heilbrunn Department of Population and Family Health, researchers found early evidence suggesting that gender-based violence increased during the pandemic, as well as many ways COVID-19 changed adolescent sexual and reproductive health. The Department of Epidemiology published papers highlighting the pandemic's negative impact on firearm violence, adult mental health, domestic violence, school-based meal programs, and risk for childhood obesity.
The papers on the last two topics were drafted by Andrew Rundle, MPH '94, DrPH '00, professor of Epidemiology, who focused on obesity and how neighborhoods affect health. At the start of the pandemic, Rundle quickly sidelined his "day job" to work on pressing questions related to COVID-19. He began translating the COVID-19 projections from the laboratory of Jeffrey Shaman, PhD, professor of Environmental Health Sciences, who directs the Columbia Mailman School's Climate and Health Program, into maps and models to help governments, companies, and citizens prepare for future caseloads. "It was an emergency," Rundle says. "My team did what we knew how to do that would be useful, which is spatial mapping, creating data tools."
In one project, the team works with a large American financial services company to create a dashboard mapping COVID-19 data in its locations across the U.S. The data visualizations help the company, which has returned employees to the office, decide, based on local risk levels, when to shrink or expand its on-site workforce.
Perhaps most notable is Rundle's ongoing data analytics and visualization work for the city of Stamford. Connecticut's second-largest city sits about 30 miles northeast of the School. In the early days of the pandemic, Rundle says, its government had access to some COVID-19 data, but it wasn't detailed enough to steer pandemic strategy. Rundle's team became certified to use Connecticut's reportable infectious disease database, which shows cases reported to the state. The team built a computer program to mine the data it downloaded each day, eventually giving the city's health department some 150 ways to visualize the impact of COVID-19. These include virus infection data by age, sex, race, census tract, ZIP code, and more. "We provided a tool to see what is exactly going on throughout the pandemic in Stamford, with projection data on what they can expect in the next six weeks," says Rundle. Stamford used the detailed data to guide its pandemic response, such as how to focus public education efforts, and when and where to plan vaccination and testing campaigns; it now has one of the highest vaccination rates in the state.
Rundle, along with then-Stamford Director of Health Jennifer Calder, MPH, PhD, and others co-authored a paper in the Journal of the American Medical Informatics Association to show other municipalities how to replicate their process. "Public health is about data sciences. Public health schools and departments of epidemiology need relationships with computer science or data science departments so that we can tap into that expertise in these scenarios," says Rundle. "This is a pure public health service."
As New York City's third summer in the shadow of COVID-19 turned out to be less of a reprieve and more of the same—thanks to virulent new variants and the monkeypox virus—the efforts by Columbia Mailman School experts to identify, track, and respond to pandemics were already proving bigger and more critical than ever. El-Sadr's comment at the debut of PRI applies to the larger work of Columbia Mailman School as well: "This initiative is all about putting forth the best thinking, the most relevant data, the sharpest innovations, and, importantly, the most effective partnerships, so that everyone in our city is well prepared for the next major health threat—fully informed, engaged, safe, and healthy."
---
Philadelphia-area health and science writer Christina Hernandez Sherwood has a master's degree from Columbia Journalism School.