Apply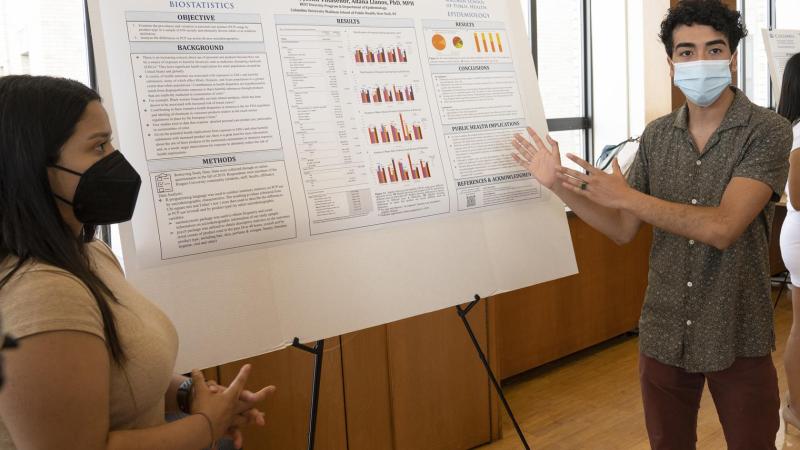 The BEST Diversity Program is funded to serve undergraduate students who come from backgrounds currently underrepresented in Biomedical and Public Health research. All eligible students are encouraged to apply.
Eligibility Criteria
Applicants must represent one of the following groups: 
Racial/ethnic minorities (African-Americans, Hispanic/Latino-Americans, Native Americans or Alaskan Natives)

Have a disability or physical impairment

Economically disadvantaged; these include:

Students currently receiving or who in the past have received: federal disadvantaged assistance, Health Profession Student Loans (HPSL) for Disadvantaged Student Program, or scholarships from the U.S. DHHS under the Scholarship for Individuals with Exceptional Financial Need.

Students from social, cultural, or educational environments that have demonstrably and recently directly inhibited the individual from obtaining the knowledge, skills, and abilities necessary to develop and participate in a research career.
Application Requirements
Qualified applicants to the program must:
Be enrolled and have completed at least one year of undergraduate work at an accredited school or university OR be enrolled at a community or junior college, completing at least 3 courses per academic term.

Have completed at least 1 semester of college calculus at time of application (AP credit meets the requirement) 

Must be a U.S. citizen OR U.S. permanent resident.

Complete and submit a program application by March 15, 2022.

Possible phone interview with a member(s) of the BEST admissions committee (following application submission)
How to Apply
Those interested in applying must complete the following:
All college e-transcripts (unofficial transcripts accepted. Official transcripts must be submitted if admitted)

2 letters of reference (academic letters preferred). Must be on official letterhead.

Written Personal Statement should include your reason(s) for applying to the program and your career goals (1-page max)
General Inquiries
Email: jh2477@cumc.columbia.edu
Following submission of a completed application, eligible students will be contacted by a member of the BEST admissions committee to arrange a phone interview. Applicants selected for the program will be notified by April 15, 2022.
Important Dates
2023 BEST Program: June 5, 2023-July 28, 2023

Application deadline: March 1, 2023 (Applications are evaluated on a rolling basis, with higher priority given to earlier applications)

Decision Notification: No later than April 15, 2023
***Disclaimer***
Currently, summer 2022 is planned to be in-person.  However, we will closely monitor covid-19 cases leading up to the start of the program and assess whether the program will be in-person or remote.
Upon applicant acceptance, all participants must comply with the University's vaccine policies, which can be reviewed at covid19.columbia.edu.