Climate and Health Responder Course for Health Professionals
An 8-week free online certificate course to give health professionals the tools to effectively respond to the climate and health crisis in their local communities.

February 8 - April 5, 2022, Tuesdays 10-11am MT
(9-10am PT, 12-1pm ET, 4-5pm UTC)
NOTE: Session recordings will be available for asynchronous view after the live presentations for those unable to attend. Resources provided during each session are located at the bottom of the page.
Climate change is a health emergency, but also an opportunity to make positive changes that improve health equity and well-being for all. Health Professionals and allied partners play a central role in preparing and responding to health threats from climate change. Join us in this response!
This certificate-based online program, taught by world experts, is designed to equip health professionals, health educators and climate leaders with the knowledge needed for transformative action. Participants will receive up to 16, no-cost, continuing education hours through this program. The Climate and Health Responder Course was developed through a partnership between Global Consortium on Climate and Health Education (GCCHE), Project ECHO, Health Canada and the United States National Oceanic and Atmospheric Administration (NOAA).
Program Begins February 8, 2022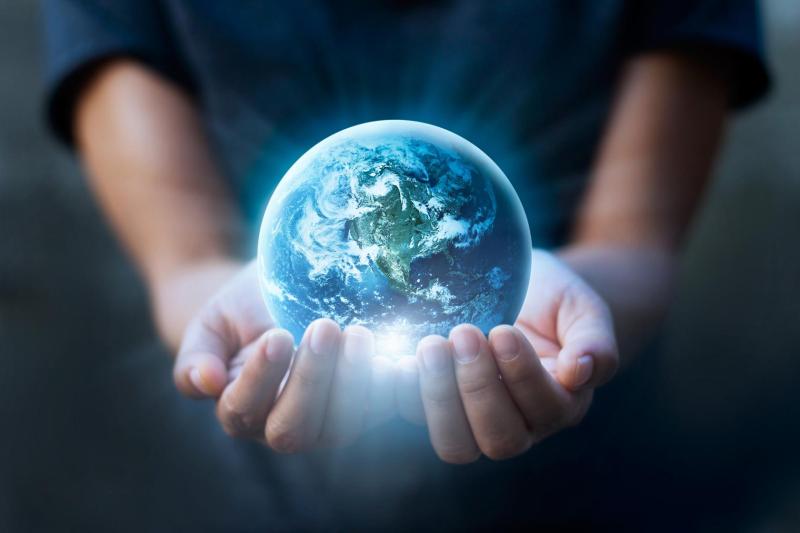 Course Objectives:
Develop a solid foundation of the current evidence on climate and health across eight main areas

Become equipped to lead climate and health educational and programmatic development at your own institution or within your own community

Improve communication and advocacy skills

Gain a new professional network to help you lead the way in addressing the adverse impacts of climate change on health
Target Audience:
Health Professionals

Health Educators 

Climate Leaders

Students
Program Structure
The program consists of two parts:
1) Weekly 60-minute didactic sessions with expert presenters and moderated Q&A sessions:
Feb. 8 - Climate Change for the Health Professional 

Feb.15 - Extreme Weather Hazards

Feb. 22 - Health Sector Mitigation/Adaptation

Mar. 1 - Degraded Air Quality

Mar. 8 - Vector-borne Disease

Mar. 15 NO CLASS

Mar. 22 - Water and Food Related Illness

Mar. 29 - Mental Health 

Apr. 5 - Temperature Related Illness and Mortality
2) Eight optional skills/tool sessions on Wednesdays running Feb 16 - Apr 13, 2021 at 11:00am-12:00pm PT/ 2:00-3:00pm ET: REGISTER
Feb. 16 - Extreme Weather Hazards (Excessive Precipitation) Case

Feb. 23 - Climate Echo Library

Mar. 2 - Degraded Air Quality Case

Mar. 9 - NOAA Climate Tool Kits - Air Quality and Wildfires

Mar. 23 - Temperature Related Illness and Mortality Case

Mar. 30 - Mental Health Case 

Apr. 6 - NOAA Climate Tool Kits - Drought, Flooding and Extreme Weather Events

Apr. 13 - Teaching Climate and Health 
Weekly didactic sessions are structured around the GCCHE core competencies, and each have topical themes. Lectures will be delivered by local and regional practicing experts in the field and will have accompanying reading and learning resources.
Climate and Health Certificate
Participants who attend at least 6 out of the 8 live didactic sessions and complete a brief assessment will receive a certificate of participation from The Global Consortium on Climate and Health Education, Project Echo and NOAA. 
Continuing Education Credits
In support of improving patient care, Project ECHO® is jointly accredited by the Accreditation Council for Continuing Medical Education (ACCME), the Accreditation Council for Pharmacy Education (ACPE), the American Nurses Credentialing Center (ANCC), the Association of Social Work Boards (ASWB) Approved Continuing Education (ACE), and the American Psychological Association (APA) Office of Continuing Education in Psychology (CEP)to provide continuing education for the healthcare team.
Students
Students are invited to participate in the entirety of the course!  In addition to main program, we will host 4 sessions for specifically dedicated to students from all backgrounds which will be moderated by expert faculty and modeled on case-based learning. Student sessions will take place at 7:00pm ET. Register below to connect with fellow students and new mentors!
All sessions are co-facilliatated by a Climate Medicine Fellow and a current health professional student. See below for details on the class details. 
February 9: Panel of wide-ranging experts and discussion of climate-health responsibilities in the healthcare team
Climate Medicine Fellow Facilitator: Dr. Emily Sbiroli
Student Facilitator: Aaron Rosenblum
February 23: Extreme weather and building systems resilience and capacity
Climate Medicine Fellow Facilitator: Dr. Eric Balaban 
Student Facilitator: Ellen Townley
March 9: Poor air quality and vector borne disease
Climate Medicine Fellow Facilitator: Dr. Bhargavi Chekuri
Student Facilitator: Karly Hampshire 
March 22: Water and Food insecurity, mental health, extreme temperature
Climate Medicine Fellow Facilitator: Dr. Beth Gillespie
Student Facilitator: Donald DeAlwis, Emaline Laney, Ben Rabin

Learn More
Become a Member of the Global Consortium on Climate and Health Education Contact us for more information.
Join