Thompson L. John , PhD
Professor of Neurology at CUMC
Professor of Biostatistics at the CUMC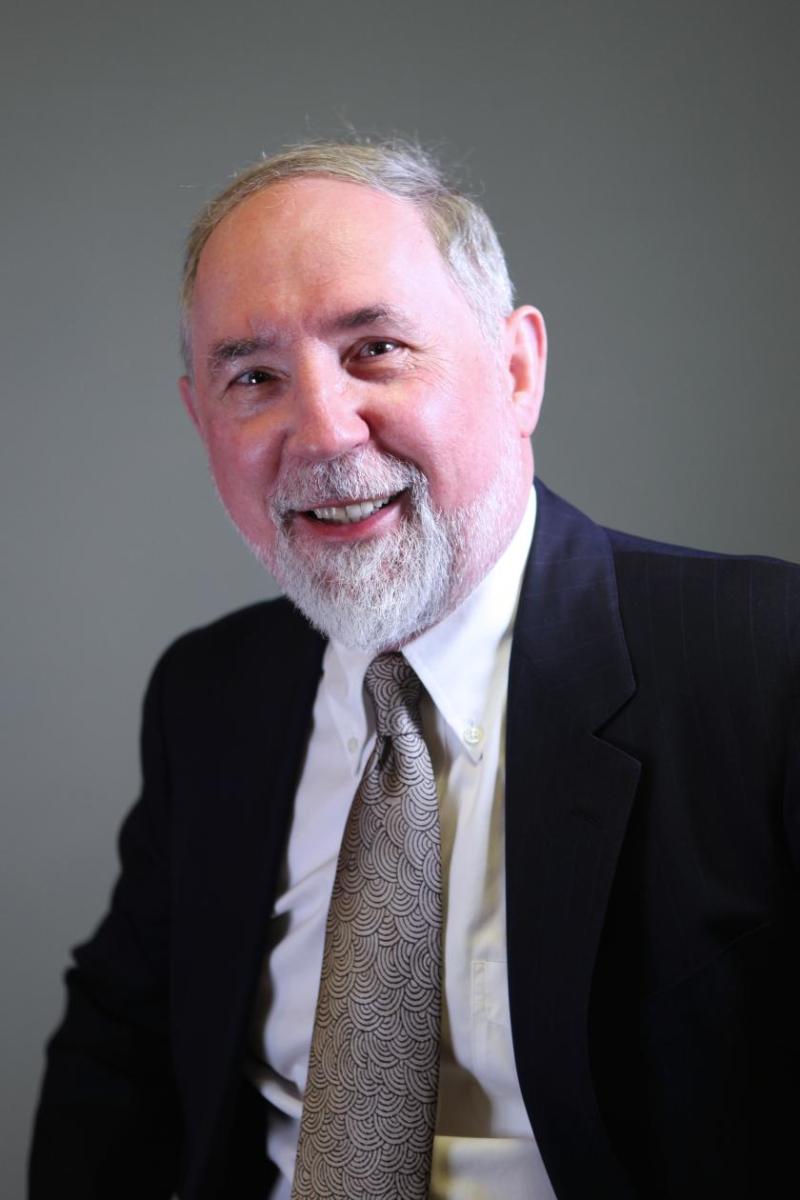 Overview
Seamus (J. L. P.) Thompson, PhD, has extensive experience in implementing methodologically innovative clinical trials in close collaboration with clinical leaders using state-of-the-art data management systems. Dr. Thompson directs the Statistical Analysis Center for Clinical Trials (SAC) within the Department of Biostatistics, which offers each trial a dedicated center providing all needed statistical and data management resources and a comprehensive website and web-based trial management capabilities. This approach has allowed the SAC to efficiently apply advanced trial designs developed by Biostatistics faculty members in a series of NIH-funded trials including WARSS (the Warfarin versus Aspirin for Recurrent Stroke Study, which employed a double-blinding algorithm developed by Dr. Thompson); TNK-S2B, comparing two interventions for acute stroke; and QALS, for the neurodegenerative disorder ALS. The largest SAC trial, WARCEF (Warfarin Versus Aspirin for low Cardiac Ejection Fraction), has recruited over 1800 patients in nine countries. The SAC also provides comprehensive statistical and data management capabilities for many national and international projects in epidemiology, including Arsenic Exposure in Bangladesh; the World Trade Center Research Program; the Puerto Rican Asthma Study; Diabetes Mellitus and Periodontal Disease in Children; and HIV in South Africa. Many of these projects originate in the NIEHS Center for Environmental Health in Northern Manhattan, where Dr. Thompson is currently Co-Director of the Integrative Health Sciences Core.
Academic Appointments
Professor of Neurology at CUMC
Professor of Biostatistics at the CUMC
Administrative Titles
Director, Clinical Trials Activities, Biostatistics
Credentials & Experience
Education & Training
BA, 1971 Cambridge University, England
MA, 1974 Cambridge University, England
MA, 1974 University of California
PhD, 1979 University of California
Committees, Societies, Councils
Member, Society for Clinical Trials
Member, American Heart Association
Member, International Biometric Society
Research
Advancing clinical research demands collaboration - by patients, advocates, and scientific teams who apply proven, principled research techniques to study of health.
Selected Publications
Engelstad K, Sklerov M, Kriger J, Sanford A, Grier J, Ash D, Egli D, DiMauro S, Thompson JL, Sauer MV, Hirano M. Attitudes toward prevention of mtDNA-related diseases through oocyte mitochondrial replacement therapy. Hum Reprod. 2016 May;31(5):1058-65. doi: 10.1093/humrep/dew033. Epub 2016 Mar 2. PubMed PMID: 26936885; PubMed Central PMCID: PMC4840023
Teerlink JR, Qian M, Bello NA, Freudenberger RS, Levin B, Di Tullio MR, Graham S, Mann DL, Sacco RL, Mohr JP, Lip GYH, Labovitz AJ, Lee SC, Ponikowski P, Lok DJ, Anker SD, Thompson JLP, Homma S; WARCEF Investigators. Aspirin Does Not Increase Heart Failure Events in Heart Failure Patients: From the WARCEF Trial. JACC Heart Fail. 2017 Aug;5(8):603-610. doi: 10.1016/j.jchf.2017.04.011. PubMed PMID: 28774396; PubMed Central PMCID: PMC5570544.
Longstreth WT Jr, Kronmal RA, Thompson JL, Christenson RH, Levine SR, Gross R, Brey RL, Buchsbaum R, Elkind MS, Tirschwell DL, Seliger SL, Mohr JP, deFilippi CR. Amino terminal pro-B-type natriuretic peptide, secondary stroke prevention, and choice of antithrombotic therapy. Stroke. 2013 Mar;44(3):714-9. doi: 10.1161/STROKEAHA.112.675942. Epub 2013 Jan 22. PubMed PMID: 23339958; PubMed Central PMCID: PMC3583375.
Homma S, Thompson JL, Pullicino PM, Levin B, et al; WARCEF Investigators. Warfarin and aspirin in patients with heart failure and sinus rhythm. N Engl J Med. 2012 May 17;366(20):1859-69. doi: 10.1056/NEJMoa1202299. Epub 2012 May 2. PubMed PMID: 22551105; PubMed Central PMCID: PMC3723382.
Levin B, Thompson JL, Chakraborty B, Levy G, MacArthur R, Haley EC. Statistical aspects of the TNK-S2B trial of tenecteplase versus alteplase in acute ischemic stroke: an efficient, dose-adaptive, seamless phase II/III design. Clin Trials. 2011 Aug;8(4):398-407. doi: 10.1177/1740774511410582. Epub 2011 Jul 7. PubMed PMID: 21737464; PubMed Central PMCID: PMC3198122.
Levy G, Kaufmann P, Buchsbaum R, Montes J, Barsdorf A, Arbing R, Battista V, Zhou X, Mitsumoto H, Levin B, Thompson JL. A two-stage design for a phase II clinical trial of coenzyme Q10 in ALS. Neurology. 2006 Mar 14;66(5):660-3. PubMed PMID: 16534103.
Sacco RL, DeRosa JT, Haley EC Jr, Levin B, Ordronneau P, Phillips SJ, Rundek T, Snipes RG, Thompson JL; Glycine Antagonist in Neuroprotection Americas Investigators. Glycine antagonist in neuroprotection for patients with acute stroke: GAIN Americas: a randomized controlled trial. JAMA. 2001 Apr 4;285(13):1719-28. PubMed PMID: 11277826
Mancuso M, McFarland R, Klopstock T, Hirano M, Consortium for Trial Readiness in Mitochondrial Myopathies (including Thompson JLP). International workshop: outcome measures and clinical trial readiness in primary mitochondrial myopathies in children and adults. consensus recommendations. Rome, Italy, 16-18 november 2016. Neuromuscular Disorders. 2017 September 08
Thompson, J., Fleiss, J., James, K. A Test of an Algorithm for Simulating Prothrombin Times in a Double-Blind Anticoagulation Drug Trial Annals of Neurology 36 305-306 1994
Mohr J, Thompson J, Lazar R, Levin B, Sacco R, Furie K, Kistler J, Albers G, Pettigrew L, Adams H, Jackson C, Pullicino P, for the Warfarin-Aspirin Recurrent Stroke Study Group A Comparison of Warfarin and Aspirin for the prevention of recurrent ischemic stroke New Engl J Med 345 1444-1451 2001
Urban Health Activities
Warfarin vs. Aspirin in Reduced Cardiac Ejection Fraction-STAT: As Statistical Principal Investigator for the WARCEF trial, Dr. Thompson is responsible for the Statistical Analysis and Anticoagulation Data Management Center for this international, multi-center, double-blind, randomized clinical trial to determine whether warfarin or aspirin is better at preventing stroke and death in patients with reduced cardiac ejection fraction.
TNK-S2B: TNK-S2B trial is a multi-center, double-blind, randomized, "seamless" phase II/III study of tenectaplase (TNK) versus standard dose alteplase for treatment of patients with acute ischemic stroke within three hours of onset. As Statistical Principal Investigator Dr Thompson supervises the Data Management Center for TNK, which coordinates the data management and quality control activities of the study sites, and for the analytical and statistical support that enables the investigators to successfully complete the proposed clinical trial.
Integrative Health Sciences Core of the NIEHS Center for Environmental Health in Northern Manhattan (CEHNM): The mission of CEHNM is to understand and prevent the environmental components of disease. As Co-Director of the Integrative Health Sciences Core, Dr. Thompson is responsible for providing consultative expertise in study design, execution, and statistical analysis to investigators who are planning or conducting research through the Center.