Therese McGinn, DrPH
Professor Emerita, Heilbrunn Department of Population and Family Health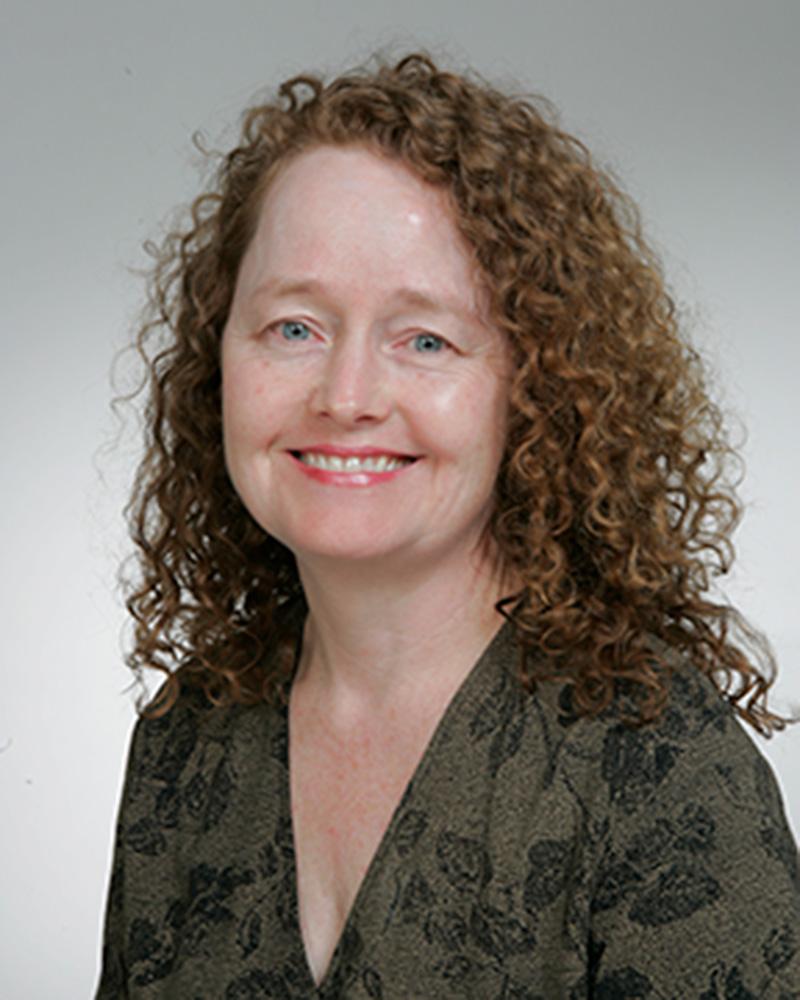 Overview
Therese McGinn is the Founding Principal Investigator of the Reproductive Health Access, Information and Services in Emergencies (RAISE) Initiative. Previously and also at the Mailman School, she served as deputy director of the Averting Maternal Death and Disability Program (AMDD) and as principal investigator of the Monitoring and Evaluation Program of the Reproductive Health Response in Conflict Consortium. During her 30+ years of public health work in resource-poor settings globally, Dr. McGinn focused on using sound data collection and analysis to improve the scope and quality of reproductive health services, in order for men and women to make important choices about their sexual and reproductive lives. She worked most extensively in Africa, and also in Latin America, Asia and Europe. Over the last two decades, her work has focused on implementation science related to establishing reproductive health services in countries affected by armed conflict. In addition to her applied research activities globally and teaching responsibilities, Dr. McGinn chairs a global humanitarian initiative, mentors MSPH doctoral students, participates in professional conferences and contributes to professional literature.
Academic Appointments
Professor Emerita, Heilbrunn Department of Population and Family Health
Credentials & Experience
Education & Training
MPH, 1983 University of Michigan-Ann Arbor
DrPH, 2004 Columbia Univeristy
Committees, Societies, Councils
Editorial Boards
Editorial Board, Conflict and HealthCo-Editor, Special issue of peer-review journal, Disasters, on reproductive health of conflict-affected populations, 2004Member, Columbia University Journal of Global Public Health Working Group
Honors & Awards
Member, Glenda Garvey Teaching Academy
Research
Research Interests
Global Health
Maternal and Reproductive Health
Public Health Education
Selected Publications
Chynoweth SK, Amsalu R, Casey SE, McGinn T (2018). Correspondence: Implementing sexual and reproductive health care in humanitarian crises. The Lancet, 391: 1770-1771.McGinn, Therese. Reducing Death and Disability from Unsafe Abortion. Chapter 19 in The Routledge International Handbook on Global Public Health. Richard Parker and Marni Sommer, Editors. Routledge, Oxford, United Kingdom: 191-198. 2011.McGinn, Therese, Judy Austin, Katherine Anfinson, Ribka Amsalu, Sara E Casey, Shihab Ibrahim Fadulalmula, Anne Langston, Louise Lee-Jones, Janet Meyers, Frederick Kintu Mubiru, Melissa Sharer, Mary Yetter. Family Planning in conflict: results of cross-sectional baseline surveys in three African countries. Conflict and Health 2011, 5:11Therese McGinn, Katherine Allen, McGinn, Therese, Katherine Allen. Improving refugees' reproductive health through literacy in Guinea Journal of Global Public Health. 1 229-248 2000Alicia Yamin Learning to Dance: Advancing Women's Reproductive Health and Well-Being from the Perspectives of Public Health and Human Rights Harvard University Francois-Xavier Bagnoud Center for Health and Human Rights Boston 61-63 2005McGinn, Therese, Susan Purdin Editorial: Reproductive Health and Conflict: Looking Back and Moving Ahead Journal of Diaster Studies, Policies and Management 28(3) 2004Austin, Judith, Samantha Guy, Louise Lee-Jones, Therese McGinn, Jennifer Schlecht Reproductive health: A right for refugees and internally displaced persons Reproductive Health Matters 16 10-21 2008McGinn, Therese Reproductive health of war-affected populations: What do we know? International Family Planning Perspectives 26(4) 174-180 2000McGinn, Therese, Katherine Allen Improving refugees' reproductive health through literacy in Guinea Journal of Global Public Health 1 229-248 2006Bartlett, Linda, Susan Purdin, Therese McGinn Forced migrants - turning rights into reproductive health. The Lancet 363 76-77 2004
Global Health Activities
https://www.mailman.columbia.edu/research/reproductive-health-access-inf...">Reproductive Health Access, Information and Services in Emergencies (RAISE) Initiative: The Reproductive Health Access, Information and Services in Emergencies (RAISE) Initiative is catalyzing change in how reproductive health (RH) is addressed in emergencies. Access to sexual and reproductive health care is a basic human right. Yet integrated and fully comprehensive reproductive health services are not the norm in most emergency settings. People are displaced from their homes for many reasons, and an overwhelming number of preventable deaths and illnesses related to reproductive health affect populations in crisis. The people within these affected communities require reproductive health care. Our sense of global responsibility demands that we address their urgent need.