Rafal Tokarz, PhD
Assistant Professor of Epidemiology in the Center for Infection and Immunity at CUMC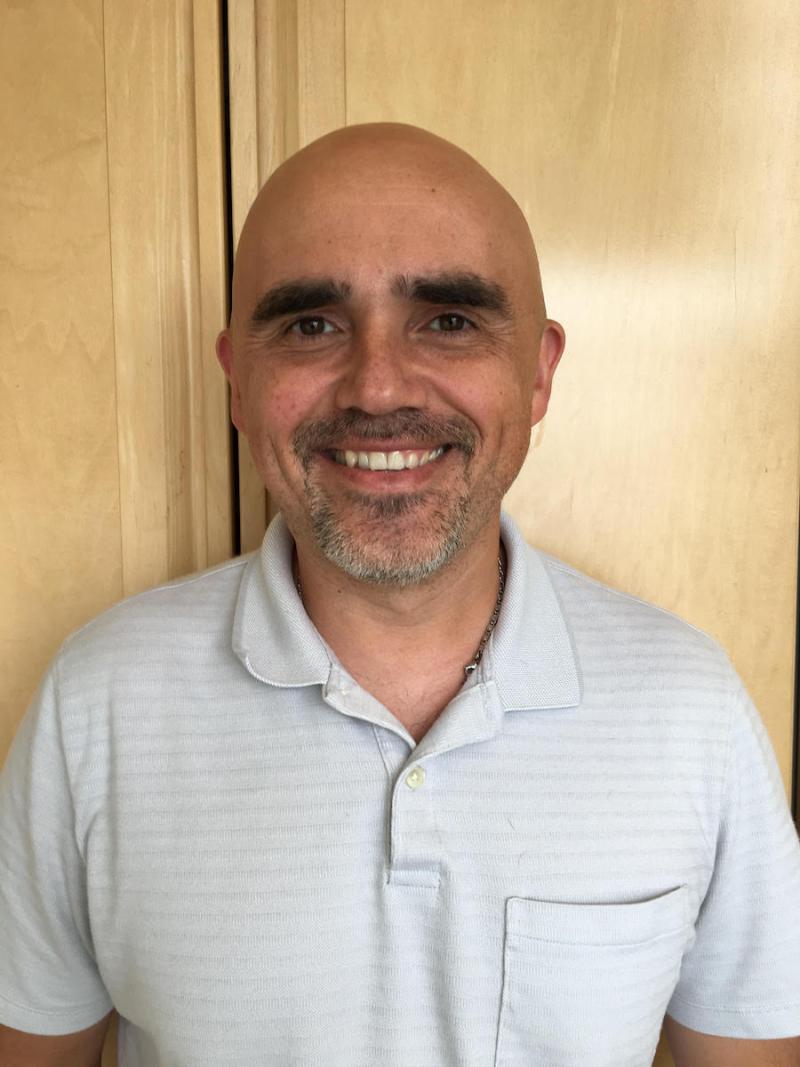 Overview
Dr. Tokarz's research focuses on microbial discovery and the epidemiology of human infectious diseases. His primary interests center on investigating ticks and tick-borne pathogens and understanding their impact on human disease. Dr. Tokarz's work in the field of tick-borne diseases has been driven by three main hypotheses: i) co-infections with human pathogens are common in ticks and result in human polymicrobial infections; ii) these polymicrobial infections can exacerbate tick-borne disease symptoms; and iii) infections with uncharacterized agents contribute to a proportion of undiagnosed tick-transmitted infections. In an effort to study these paradigms, Dr. Tokarz performs annual tick collections to monitor the prevalence of tick-borne agents. He has developed and implemented molecular and serologic tests that improved diagnosis of patients with tick-borne diseases. He has also analyzed the microbiome of ticks and identified a wide range of new tick-associated agents, including over 30 new viruses. Dr. Tokarz' other interests include pathogen discovery in respiratory disease. He has performed analyses of specimens originating from respiratory disease outbreaks in Asia, Africa, Europe, South and North America. Dr. Tokarz has identified new respiratory viruses, including the the first defined cluster of enterovirus D68, an emerging agent implicated in a severe outbreak of pediatric respiratory disease in the US in 2014.
Academic Appointments
Assistant Professor of Epidemiology in the Center for Infection and Immunity at CUMC
Credentials & Experience
Education & Training
BA, 1999 Queens College
PhD, 2005 SUNY at Stony Brook
Research
Selected Publications
Tokarz, R. (2018). The Everything Guide to Lyme Disease: From symptoms to treatments, all you need to manage the physical and psychological effects of Lyme Disease. Avon, MA: Adams Media An Imprint of Simon & Schuster, Inc.
Tokarz et al. (2019). Microbiome analysis of Ixodes scapularis ticks from New York and Connecticut. Ticks Tick Borne Dis. doi: 10.1016/j.ttbdis.2019.04.011
Tokarz et al. (2018). Identification of Novel Viruses in Amblyomma americanum, Dermacentor variabilis, and Ixodes scapularis Ticks. mSphere, 3(2). doi:10.1128/mSphere.00614-17
Tokarz et al (2018). A multiplex serologic platform for diagnosis of tick-borne diseases. Sci Rep, 8(1), 3158. doi:10.1038/s41598-018-21349-2
Tokarz et al. (2014). Genome characterization of Long Island tick rhabdovirus, a new virus identified in Amblyomma americanum ticks. Virol J, 11, 26. doi:10.1186/1743-422X-11-26
Tokarz et al. (2013). Genomic analysis of coxsackieviruses A1, A19, A22, enteroviruses 113 and 104: viruses representing two clades with distinct tropism within enterovirus C. J Gen Virol, 94(Pt 9), 1995-2004. doi:10.1099/vir.0.053462-0
Tokarz et al (2017). Detection of Anaplasma phagocytophilum, Babesia microti, Borrelia burgdorferi, Borrelia miyamotoi, and Powassan Virus in Ticks by a Multiplex Real-Time Reverse Transcription-PCR Assay. mSphere, 2(2). doi:10.1128/mSphere.00151-17
Tokarz et al. (2014). Virome analysis of Amblyomma americanum, Dermacentor variabilis, and Ixodes scapularis ticks reveals novel highly divergent vertebrate and invertebrate viruses. J Virol, 88(19), 11480-11492. doi:10.1128/JVI.01858-14
Tokarz et al. (2013). Genomic analysis of two novel human enterovirus C genotypes found in respiratory samples from Peru. J Gen Virol, 94(Pt 1), 120-127. doi:10.1099/vir.0.046250-0
Tokarz et al. (2013). Serotype analysis of Streptococcus pneumoniae in lung and nasopharyngeal aspirates from children in the Gambia by MassTag PCR. J Clin Microbiol, 51(3), 995-997. doi:10.1128/JCM.02974-12