Judith Austin, PhD
Associate Research Scientist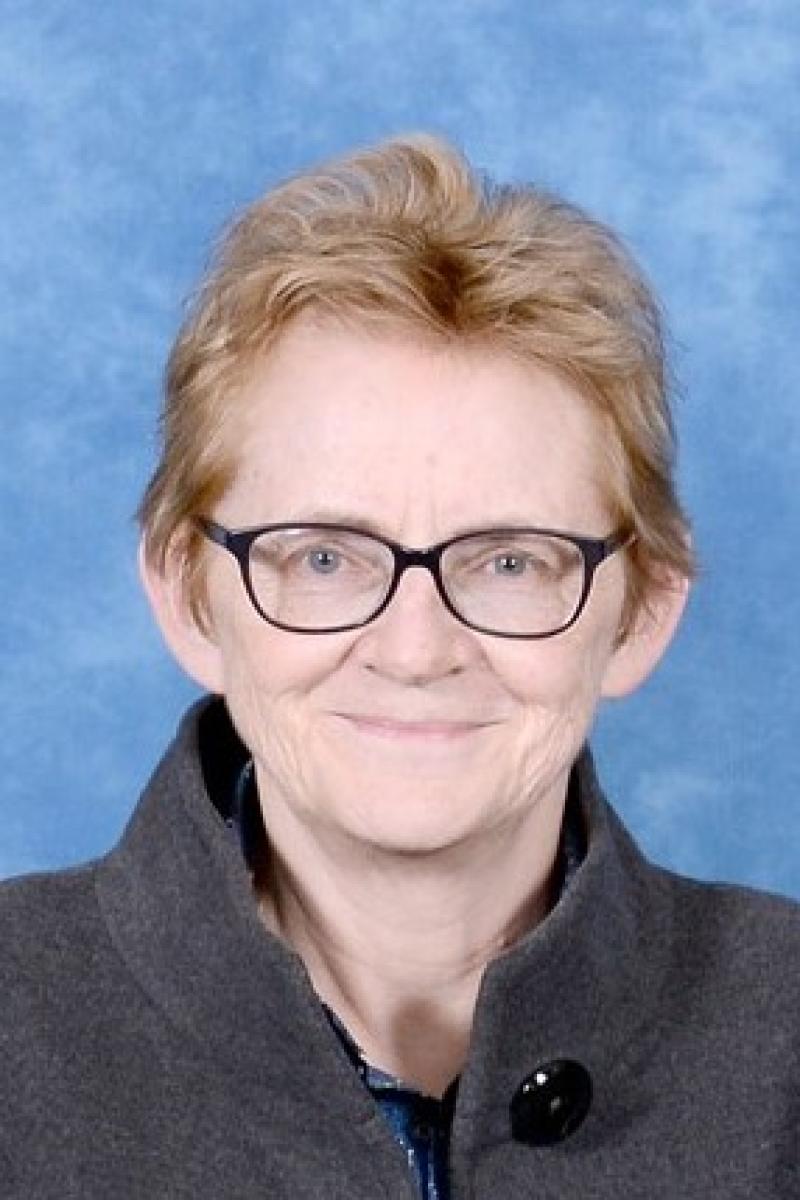 Overview
Academic Appointments
Associate Research Scientist
Credentials & Experience
Education & Training
BA, 1992 University of South Africa
BSocSc(Hons), 1993 University of Cape Town
MA, 1998 University of Cape Town
MS, 2004 Columbia University
PhD, 2015 Columbia University
Research
Research Interests
Biostatistical Methods
Early infant and child development
HIV Prevention Research
Infectious diseases
Maternal and Reproductive Health
Randomized Clinical Trials
Secondary analysis of large data sets to answer research questions
Selected Publications
Firestein MR, Shuffrey LC, Hu Y, Kyle M, Hussain M, Bianco C, Hott V, Hyman SP, Kyler M, Rodriguez C, Romero MT Lopez HT, Alcantara C, Amos D, Austin J, ... Dumitriu D. (2023) Assessment of neurodevelopment in infants with and without exposure to asymptomatic or mild maternal SARS-CoV-2 during pregnancy. JAMA Network Open Apr 3;6(4):e237396

Shuffrey LC, Firestein MR, Kyle M, Fields A, Alcántara C, Amso, D, Austin J, … Dumitriu D. (2022). Association of birth during the COVID-19 Pandemic with neurodevelopmental status at 6 months in infants with and without in-utero exposure to maternal SARS-CoV-2 infection. JAMA Pediatrics 176(6): e215563

O'Banion D, Hane A, Litsas E, Austin J, Welch MG (2021). The Welch Emotional Connection Screen: Adapting observational methods to pediatric primary care via resident training. Infant Behavior and Development 65(2):101629

Firestein MR, Myers MM, Austin J, Stark RI, Barone JL, Ludwig RJ & Welch MG. (2019). Perinatal antibiotics alter preterm infant EEG and neurobehavior in the Family Nurture Intervention trial. Developmental Psychobiology 61:661-669.

Beebe B, Myers MM, Lee SH, Lange A, Ewing J, Rubinchik N, Andrews H, Austin J, Hane A, Margolis A, Hofer M, Ludwig RJ & Welch MG. (2018). Family Nurture Intervention for preterm infants facilitates positive mother-infant face-to-face engagement at four months. Developmental Psychology 54(11):2016-2031.

Yershova K, Paykina N & Austin, J. (2018) Follow-up of the Preschool ADHD Treatment Study: Relationships between sleep problems and ADHD. Journal of the American Academy of Child and Adolescent Psychiatry 57 (10S) S244.

Koblin BA, Andrasik M & Austin J. (2013) Preparing for the unexpected: The pivotal role of social and behavioral sciences in trials of biomedical HIV prevention interventions Journal of Acquired Immune Deficiency Syndrome 63: S183–S186

Austin, J. (2013). Tutorial 2: Displaying Data. In Tredoux, C.G. & Durrheim, K. (Eds.) 2nd Edition Numbers, Hypotheses & Conclusions: A Course in Statistics for the Social Sciences. Cape Town: Juta

Casey SE, Gallagher MC, Makanda BR, Meyers JL, Vinas MC & Austin J. (2011) Care-seeking behavior by survivors of sexual assault in the Democratic Republic of the Congo. American Journal of Public Health 101 (6): 1054-1055.

Casey SE, Mitchell KT, Amisi IM, Haliza MM, Aveledi B, Kalenga P & Austin J. (2009). Use of facility assessment data to improve reproductive health service delivery in the Democratic Republic of the Congo. Conflict & Health 3(12): 1-12.

Austin J, Guy S, Lee-Jones L, McGinn T, & Schlecht J. (2008) Reproductive health: a right for refugees and internally displaced persons. Reproductive Health Matters 16 (31):10-21.

Austin J, Dick JM & Zwarenstein M. (2004). Gender disparity amongst TB suspects and new TB patients according to data recorded at the South African Institute of Medical Research laboratory for the Western Cape Region of South Africa International Journal of Tuberculosis and Lung Disease 8(4): 435-439