Harriet Nuwagaba-Biribonwoha, MD, PhD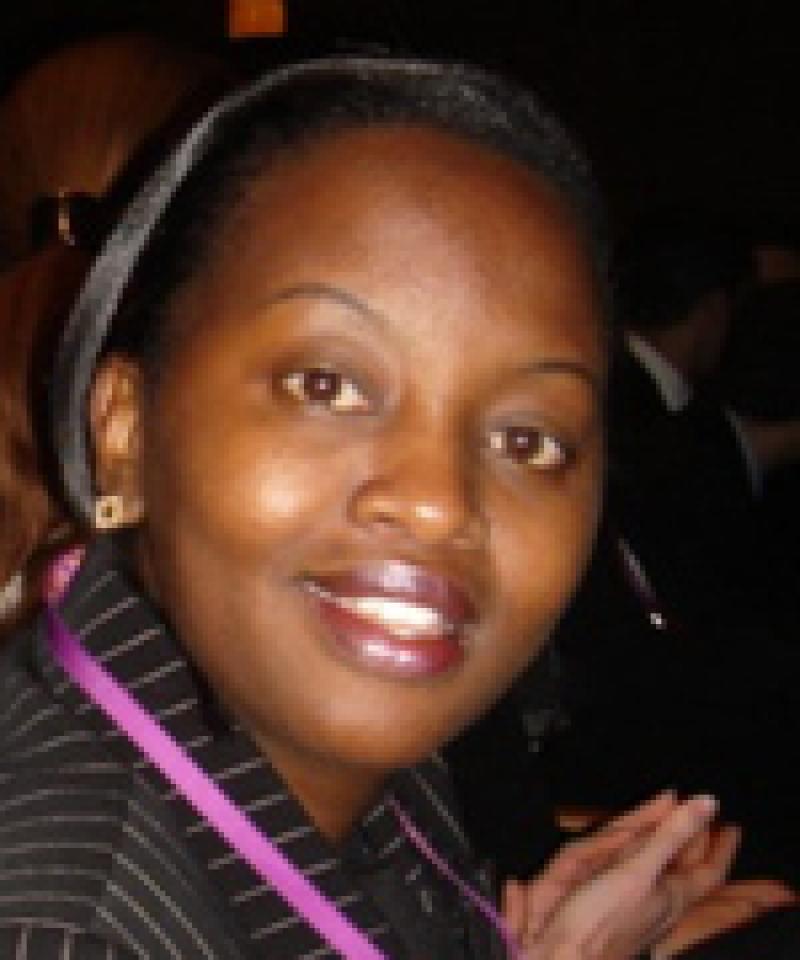 Overview
Dr. Harriet Nuwagaba-Biribonwoha is an Associate Research Scientist at Columbia University Mailman School of Public Health and an Instructor in the Department of Epidemiology. She is a medical doctor with a PhD in Epidemiology and years of experience in HIV programs and research spanning multiple African countries and Europe. Dr. Nuwagaba-Biribonwoha is currently the Research Director at ICAP in Swaziland where she manages USG-funded Implementation Science studies and the Health Research Training Program.
Academic Appointments
Assistant Professor of Epidemiology (In ICAP) at CUMC
Credentials & Experience
Education & Training
1999 Makerere University Medical School, Kampala, Uganda
PhD, 2005 University of Oxford, Oxford, United Kingdom
Research
Selected Publications
Nuwagaba-Biribonwoha H, Jakubowski A, Mugisha V, Basinga P, Asiimwe A, Nash D and Elul B. Low risk of attrition among adults on antiretroviral therapy in the Rwandan national program: a retrospective cohort analysis of 6, 12, and 18 month outcomes. BMC Public Health 2014, 14:889 doi:10.1186/1471-2458-14-889
Lamb MR, Fayorsey R, Nuwagaba-Biribonwoha H, Viola V, Mutabazi V, Alwar T, Casalini C, Elul B: High attrition before and after ART initiation among youth (15-24 years of age) enrolled in HIV care. Aids 2014, 28(4):559-568.
Lahuerta M, Wu Y, Hoffman S, Elul B, Kulkarni SG, Remien RH, Nuwagaba-Biribonwoha H, El-Sadr W, Nash D, Multi-level determinants of late ARTiis-SATa et al: Advanced HIV disease at entry into HIV care and initiation of antiretroviral therapy during 2006-2011: findings from four sub-saharan African countries. Clinical infectious diseases : an official publication of the Infectious Diseases Society of America 2014, 58(3):432-441.
Nuwagaba-Biribonwoha H, Kilama B, Antelman G, Khatib A, Almeida A, Reidy W, Ramadhani G, Lamb MR, Mbatia R, Abrams EJ et al: Reviewing progress: 7 year trends in characteristics of adults and children enrolled at HIV care and treatment clinics in the United Republic of Tanzania. BMC public health 2013, 13:1016.
Kidder DP, Bachanas P, Medley A, Pals S, Nuwagaba-Biribonwoha H, Ackers M, Howard A, Deluca N, Mbatia R, Sheriff M et al: HIV prevention in care and treatment settings: baseline risk behaviors among HIV patients in Kenya, Namibia, and Tanzania. PloS one 2013, 8(2):e57215.
Elul B, Basinga P, Nuwagaba-Biribonwoha H, Saito S, Horowitz D, Nash D, Mugabo J, Mugisha V, Rugigana E, Nkunda R et al: High levels of adherence and viral suppression in a nationally representative sample of HIV-infected adults on antiretroviral therapy for 6, 12 and 18 months in Rwanda. PloS one 2013, 8(1):e53586.
Bachanas P, Medley A, Pals S, Kidder D, Antelman G, Benech I, DeLuca N, Nuwagaba-Biribonwoha H, Muhenje O, Cherutich P et al: Disclosure, knowledge of partner status, and condom use among HIV-positive patients attending clinical care in Tanzania, Kenya, and Namibia. AIDS patient care and STDs 2013, 27(7):425-435.
Porter LE, Bouey PD, Curtis S, Hochgesang M, Idele P, Jefferson B, Lemma W, Myrick R, Nuwagaba-Biribonwoha H, Prybylski D et al: Beyond indicators: advances in global HIV monitoring and evaluation during the PEPFAR era. Journal of acquired immune deficiency syndromes 2012, 60 Suppl 3:S120-126.
Nuwagaba-Biribonwoha H, Mayon-White RT, Okong P, Brocklehurst P, Carpenter LM: The impact of HIV on maternal morbidity in the Pre-HAART era in Uganda. Journal of pregnancy 2012, 2012:508657.
Lahuerta M, Lima J, Elul B, Okamura M, Alvim MF, Nuwagaba-Biribonwoha H, Horowitz D, Fernandes R, Assan A, Abrams EJ et al: Patients enrolled in HIV care in Mozambique: baseline characteristics and follow-up outcomes. Journal of acquired immune deficiency syndromes 2011, 58(3):e75-86.