Anne (Annie) Nigra, PhD
Assistant Professor, Environmental Health Sciences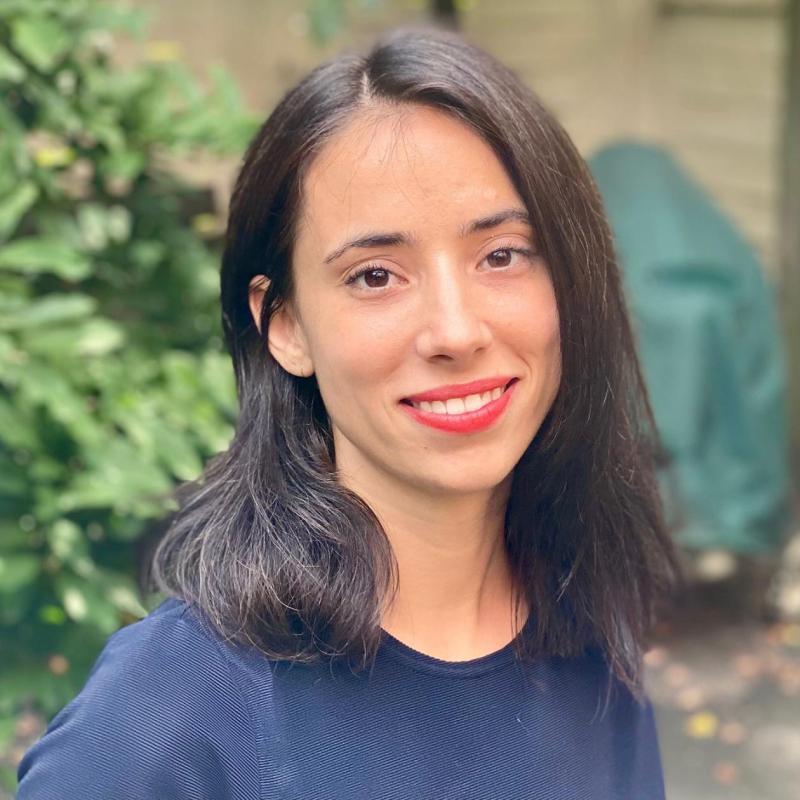 Overview
Anne (Annie) Nigra is an environmental health scientist (PhD, Columbia University Mailman School of Public Health '20) and environmental epidemiologist (ScM, Johns Hopkins Bloomberg School of Public Health '16). Dr. Nigra's long-term scientific goal is to reduce racial/ethnic and socioeconomic inequities in environmental exposures and related adverse health outcomes. To this end, her work evaluates regulatory policies, characterizes inequities in exposures, develops epidemiological effect estimates, and supports community-directed research and training efforts. Her research focuses on US drinking water regulations and exposures, metal exposures, metal-related chronic disease, and environmental justice, and utilizes collaborations with several large epidemiological cohorts. She also has an emerging research interest in adverse birth outcomes, and manages the Columbia University Drinking Water Dashboard (https://msph.shinyapps.io/drinking-water-dashboard/). Dr. Nigra also holds a BA in Biology from Oberlin College ('14).
Office Location: 722 West 168th Street, ARB 1107A
Academic Appointments
Assistant Professor, Environmental Health Sciences
Credentials & Experience
Education & Training
BA, 2014 Oberlin College, Biology
ScM, 2016 Johns Hopkins Bloomberg School of Public Health, Department of Epidemiology
PhD, 2020 Columbia University Mailman School of Public Health, Department of Environmental Health Sciences
Committees, Societies, Councils
Honors & Awards
NIH Office of the Director, Early Independence Award, 2021
Delta Omega Public Health Honorary Society, Alpha Chapter, 2016
Research
Environmental health is a human right.
Research Interests
Biostatistical Methods
Chronic disease
Community Health
Environmental Health
Selected Publications
Ravalli F, Yu Y, Bostick BC, Chillrud SN, Schilling K, Basu A, Navas-Acien A, Nigra AE. Sociodemographic inequalities in uranium and other metals in community water systems across the USA, 2006–11: a cross-sectional study. The Lancet Planetary Health. 2022 Apr 1;6(4):e320-30. PMCID: PMC9037820.
Nigra AE, Chen Q, Chillrud SN, Wang L, Harvey D, Mailloux B, Factor-Litvak P, Navas-Acien A. Inequalities in Public Water Arsenic Concentrations in Counties and Community Water Systems across the United States, 2006-2011. Environ Health Perspect. 2020 Dec;128(12):127001. PMCID: PMC7724967.
Nigra AE, Sanchez TR, Nachman KE, Harvey D, Chillrud SN, Graziano JH, Navas-Acien A. The effect of the Environmental Protection Agency maximum contaminant level on arsenic exposure in the USA from 2003 to 2014: an analysis of the National Health and Nutrition Examination Survey (NHANES). Lancet Public Health. 2017 Nov;2(11):e513-e521. PMCID: PMC5729579.
Spaur M, Lombard MA, Ayotte JD, Harvey DE, Bostick BC, Chillrud SN, Navas-Acien A, Nigra AE. Associations between private well water and community water supply arsenic concentrations in the conterminous United States. Sci Total Environ. 2021 Sep 15;787:147555. PMCID: PMC8192485.
Nigra AE. Environmental racism and the need for private well protections. Proc Natl Acad Sci U S A. 2020 Jul 28;117(30):17476-17478. PMCID: PMC7395535.
Nigra AE, Navas-Acien A. Arsenic in US correctional facility drinking water, 2006-2011. Environ Res. 2020 Sep;188:109768. PMCID: PMC7483613.
Nigra AE, Moon KA, Jones MR, Sanchez TR, Navas-Acien A. Urinary arsenic and heart disease mortality in NHANES 2003-2014. Environ Res. 2021 Sep;200:111387. PMCID: PMC8403626.
Nigra AE, Nachman KE, Love DC, Grau-Perez M, Navas-Acien A. Poultry Consumption and Arsenic Exposure in the U.S. Population. Environ Health Perspect. 2017 Mar;125(3):370-377. PMCID: PMC5332189.
Nachman KE, Ginsberg GL, Miller MD, Murray CJ, Nigra AE, Pendergrast CB. Mitigating dietary arsenic exposure: Current status in the United States and recommendations for an improved path forward. Sci Total Environ. 2017 Mar 1;581-582:221-236. PMCID: PMC5303536.
Nigra AE, Navas-Acien A. Racial Inequalities in Drinking Water Lead Exposure: A Wake-Up Call to Protect Patients with End Stage Kidney Disease. J Am Soc Nephrol. 2021 Oct;32(10):2419-2421. PMID: 34544822.