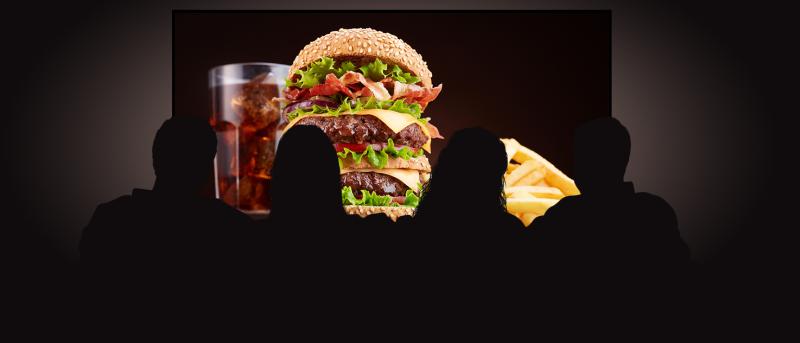 Is Spanish-Language Television Advertising Bad for Your Health?
An analysis of television advertising found that there were more ads for health-adverse products and fewer with health-beneficial messages on Spanish-language broadcasts than on English-language broadcasts.
Researchers from Columbia University Mailman School of Public Health and Texas A&M University published their findings in the American Journal of Preventive Medicine.
The study compared three-week composite samples of 1,593 clips from Telemundo (Spanish) and NBC (English) stations in Houston, randomly drawn during prime time over several weeks in 2021. Researchers analyzed health-related ads in categories, including mental health, tobacco prevention, alcohol/beer, food/beverage, and pharmaceutical.
Telemundo was much more likely to air alcohol and unhealthy food/beverage advertisements and less likely to have healthy food/beverage advertisements than the NBC station. Specifically, Telemundo broadcasted about 11 more alcohol and 5 more unhealthy food/beverage advertisements per hour of TV advertisement programming than NBC. Telemundo broadcasted zero advertisements on mental health/tobacco prevention compared with 11 on NBC.
"Latino populations exposed to Spanish-language TV are saturated by harmful advertising content and denied beneficial health-promoting information, potentially contributing to health disparities," says the study's first author, Melissa DuPont-Reyes, assistant professor of sociomedical sciences and epidemiology at Columbia Mailman School. "Corporations contribute to an overall poor culture of health for racial and ethnic minority communities. Public health policies that regulate corporate marketing are needed to help ensure health equity in the future."
One possible explanation for excessive alcohol and unhealthy food advertising on Telemundo was a greater share of sports programming, which is known to be linked with these kinds of ads.
Soccer games dominated prime-time Telemundo and persisted until the end of the game even through game overtime, overriding regular scheduled programming.  In contrast, when NBC broadcasted sports, mainly American football, NBC would move the game's overtime broadcast to their sports network NBCSports.
"While the causes and prevention of obesity and alcohol misuse among Latino populations are complex, our findings are consistent with previous knowledge about the deleterious corporate marketing techniques on health outcomes for racial/ethnic minority communities," DuPont-Reyes concludes.
Study co-authors include Jose J. Hernandez-Munoz and Lu Tang of Texas A&M.