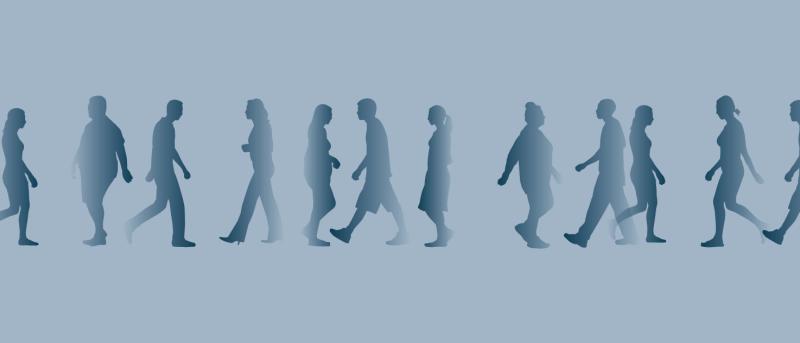 Researchers Call for National Public Health Effort to Prevent Loneliness
Researchers at Columbia University Mailman School of Public Health call for the United States Public Health system to spearhead national efforts to combat the epidemic of loneliness. They write that prevention efforts must combine individual and population-based strategies, but more research is needed to provide the evidence to support the latter approach.
The researchers write that the U.S. Public Health system is equipped to address the epidemic by monitoring and assessing loneliness; developing evidence-based policies to combat it; and assuring equitable access to solutions. The article appears in the journal Perspectives in Public Health.
The study examined the research literature on effective interventions for loneliness. Researchers identified a range of preventive or therapeutic approaches targeting individuals and a dearth of population-level primary prevention interventions targeting fundamental socioeconomic and structural causes of loneliness.
They found evidence supporting several individual-level interventions to address loneliness: relationship and social skills training, structured recreational activities, small group cognitive–behavioral therapy, and animal-assisted therapy. For example, weekly friendship training sessions to equip children with social skills needed to form meaningful connections reduced loneliness.
But they say more research is needed on community-level and population-based approaches. For example, programs like Experience Corps—an intergenerational volunteer program providing older adults with opportunities to build meaningful relationships and serve in local elementary schools—may prevent chronic loneliness. Another potential avenue for research is interventions for the design of public spaces to foster social connection and cohesion.  
"Exploring and evaluating population-level interventions that modify fundamental drivers of loneliness will be essential in addressing the loneliness epidemic," says study first author Christopher L. Crowe, MPH '19, currently a biostatistician at HealthCore, Inc.
The study's senior author is Linda P. Fried, Dean of Columbia University Mailman School of Public Health. Columbia Mailman alumni, Leonora Liu, MPH '20, and Nicole Bagnarol, MPH '20, are co-authors; they are currently with SUNY Downstate Health Sciences University and New York City Health and Hospitals, respectively. 
Background on the Epidemic of Loneliness
Loneliness, the subjective feeling of inadequate meaningful connection to others, is prevalent throughout the U.S. In 2019, pre-COVID, 61 percent of Americans over the age of 18 years were lonely, a dramatic increase since the 1970s when rates were as low as 11 percent. While most loneliness research focuses on older adults, loneliness is not restricted to one stage of life. In comparison to the roughly 50 percent of adults over the age of 80 years who experience loneliness, the proportion of adolescents and young adults who experience loneliness reaches 71 percent. Contributing factors to the epidemic of loneliness may include changes in family structure and location, longer lives with high rates of loss of significant others in old age, a built environment fostering independence and isolation, weakening of local institutions that strengthened social capital, and the ways the Internet is used by young adults.
While feeling lonely at times is a normal and perhaps necessary part of being human, chronic loneliness adversely affects health and wellbeing. Research on the effects of loneliness at the cellular level indicates that chronic loneliness elicits an immune response that promotes inflammation, and chronic inflammation can facilitate the onset of chronic diseases, including cardiovascular diseases, cancer, cognitive decline, Alzheimer's disease, and frailty. There is also evidence that chronic loneliness leads to adverse mental health outcomes, such as increased rates of anxiety and depression. More broadly, loneliness appears to be a driver of "deaths of despair"—deaths due to alcohol, drugs, and suicide.