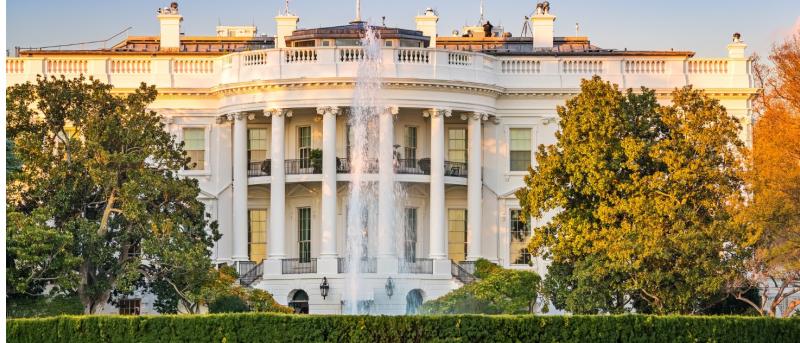 Research Leads to Regulation on "Forever Chemicals"
Last week, the Biden Administration announced regulations to limit exposures to per- and polyfluoroalkyl substances (PFAS), long-lasting chemical compounds found in our drinking water, food, even our blood. The regulations are based on a growing body of research on their harms to human health—including studies and standards published by environmental health scientists at Columbia University Mailman School of Public Health.
PFAS first gained attention in the early 2000s when environmental attorney Robert Bilott filed a successful class-action lawsuit against Dupont for contaminating the water supply in Parkersburg, West Virginia, with a PFAS chemical called perfluorooctanoate (PFOA) used to make Teflon. The story was dramatized in the 2019 film Dark Waters starring Mark Rufalo.
As part of the new federal regulations, the Environmental Protection Agency will set enforceable limits and require monitoring of public water supplies for PFOA, which is found in non-stick cookware, carpeting, upholstery, apparel, floor wax, textiles, firefighting foam, and sealants), as well as another ubiquitous PFAS, perfluorooctane sulfonate (PFOS), which is used in stain replants and was the key ingredient in Scotchgard before being phased out by 3M in 2002. The federal plan, which is funded through $10 billion as part of the infrastructure bill, will also support the evaluation of additional PFAS chemicals, some of which are a byproduct of fracking.
A New York Precedent
The new federal regulations follow those adopted by several states—the most stringent and enforceable of which were enacted by New York last year. The New York regulations were developed with the help of a panel of expert input of scientists—including Joseph Graziano, emeritus professor of environmental health sciences and a leading authority on the link between water contaminants and harms to human health.
In 2017, Graziano was appointed to serve on the New York State Drinking Water Quality Council, whose first order of business was to recommend maximum contaminant levels—the legal threshold limit on the amount of a substance that is allowed in public water systems—for PFOS, PFOA, and 1,4-dioxane, an industrial chemical sometimes found in cosmetics and personal care products. The recommendations, which also include rules for monitoring, were developed in conjunction with the New York State Department of Health.
"The Biden Administration has taken an important step to protect the health of Americans through these far-reaching regulations on PFAS and PFOA, as well as support for continued research into the harms of related chemicals," says Graziano.
Research Findings
The science on the dangers of PFAS is extensive with research linking exposure to the chemicals with health risks such as thyroid disease, elevated cholesterol, liver damage, developmental effects, and several kinds of cancer. Julie Herbstman, director of the Columbia Center for Children's Environmental Health, has been studying the chemicals since the early 2000s.
She is co-author of a 2007 study in the journal Environmental Science & Technology that found PFOA and PFOS were present in nearly 100 percent of cord blood samples from 299 newborns—clear evidence of the chemicals' ubiquity in the environment and their ability to pass through the placenta. More recently, she has led research on PFAS in mothers exposed to the 2001 World Trade Center disaster during pregnancy.
A 2019 study in the journal Environmental Pollution found PFOA blood concentrations were 13 percent higher in the cord blood of mothers living and/or working within two miles of the disaster site compared to a reference group. The association was even stronger compared to when they looked only at those who lived within two miles of the disaster site, regardless of work location. (Food and drinking water ingestion, as well as dust inhalation, are postulated to be the main pathways of elevated exposure for PFOA and PFOS.) A second study from 2019 published in the Journal of Clinical Endocrinology & Metabolism found concentrations of PFAS in cord blood were linked with higher lipid levels—a risk for heart problems later in life. More recently, Herbstman and collaborators published a study in Environmental Pollution on the link between prenatal PFAS exposure and child neurodevelopment, finding a mix of outcomes depending on the specific chemical and sex of the child. Co-authors of the papers included faculty members Frederica Perera and Virginia Rauh.
"Our research added to evidence showing that PFAS are ubiquitous and unavoidable, and present real risks to the health of children," says Herbstman, an associate professor of environmental health sciences at Columbia Mailman.
What's Next 
According to documents brought to light in litigation on behalf of PFAS victims, even the chemicals' makers were aware of their harms. This past January, Dupont and related companies announced a cost-sharing agreement worth $4 billion to settle lawsuits involving PFAS. Nevertheless, some activists argue that not enough is being done to remedy the chemicals' harms. One potential fix is the PFAS Accountability Act. Introduced in April by U.S. Sen. Kirsten Gillibrand of New York, along with Congresswoman Madeleine Dean of Pennsylvania and Congressman Dan Kildee of Michigan, the Act would make it easier for victims to bring claims against manufacturers and polluters, and allow courts to award those victims access to medical monitoring and studies at the polluters' expense.