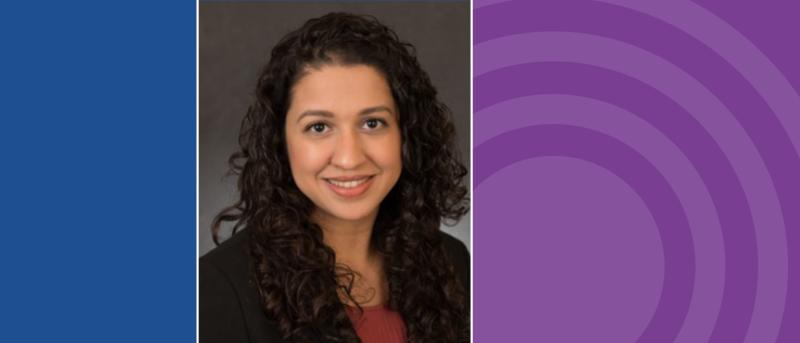 Population and Family Health's Goleen Samari Named a William T. Grant Scholar
Goleen Samari, PhD, assistant professor in the Heilbrunn Department of Population and Family Health at Columbia Mailman School, has been named to the William T. Grant Scholars Class of 2026. One of five researchers selected for its newest class of early career scholars, Samari will explore how recent xenophobic federal and state immigration policies in the U.S. influence immigrant adolescent and young adult reproductive behaviors, access to reproductive healthcare, and, ultimately, birth outcomes. She will study the mechanisms through which xenophobic policies mitigate or exacerbate health services utilization and outcomes for U.S.- and foreign-born young women of immigrant origins. 



The five-year, $350,000 award supports promising early-career researchers with interests in reducing inequality or improving the use of research evidence. Launched in 1982, the program has sponsored nearly 200 researchers and remains one of the preeminent early career awards for social scientists.  
Part of the program includes mentorship for faculty to develop their skills and expand their expertise. With training as a public health demographer, Samari will develop further expertise in policy analysis, research about youth, and qualitative methods with the mentorship of Julien Teitler, professor of social work at Columbia, and Jennifer Hirsch, professor of sociomedical sciences at Columbia Mailman School. Samari will also interact with community-based organizations and stakeholders that work on reproductive health among immigrant adolescents and young adults.
"I am thrilled to be part of this cohort of William T. Grant Scholars, to learn from my fellow scholars and mentors, and to move forward important health equity work for immigrant youth and families," said Samari.
Senior Vice President of the William T. Grant Foundation Vivian Tseng remarked: "We welcome these dynamic early career researchers to the William T. Grant Scholars Program. They span different disciplines, methods, and policy areas and will push their expertise in new directions to tackle the persistent harms of racism, xenophobia, and poverty. By supporting their research agendas and professional development, the William T. Grant Scholars Program seeks to contribute to a bright new generation of scholars who will bring rigorous research to youth policies, programs, and practices in the U.S."