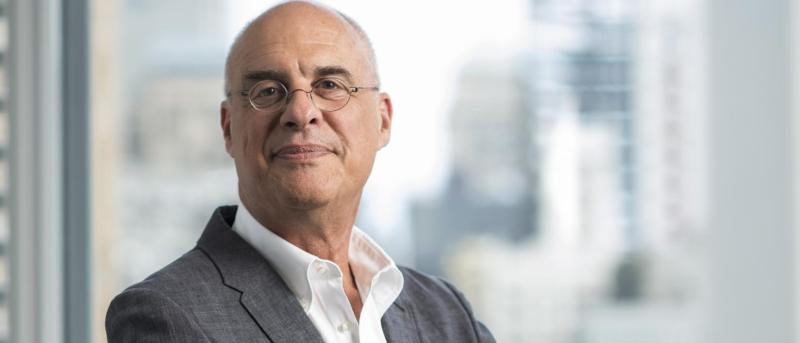 Mark Bittman Joins Columbia's Public Health School
Writer and journalist links food to core population health challenges
The Mailman School of Public Health at Columbia University today announced that food writer and journalist Mark Bittman joined its faculty November 1. A best-selling author and advocate for sustainable food systems, Bittman will be part of the department of Health Policy and Management, teach and advise public health students throughout the Mailman School with an interest in food policy, and work to expand the School's profile in food systems and other relevant arenas.
"Availability, sustainability, and equitable distribution of nutritious food is inextricably linked to population health," said Mailman School Dean Linda P. Fried. "For more than a decade, Mark Bittman has been a leading voice connecting the food we produce to the world we must create. His influence and insight make him an icon in a burgeoning field and a valuable intellectual complement to an existing education and research portfolio that has generated new insight into obesity, exercise, and cardiovascular health."
Bittman, whose 1998 book How to Cook Everything has sold more than a million copies, has long argued that sustainable food systems have the power to restore communities and bolster population health and our environment. Through editorial contributions, public lectures, and media appearances, Bittman has elevated the topic of food to the national stage, identifying links between consumer eating habits, industrial agriculture and marketing to the New York Times op-ed page, where he became a regular contributor in 2011. He serves as a fellow in the Food and Environment program of the Union of Concerned Scientists and a correspondent for "Years of Living Dangerously," an Emmy-winning series on climate change.
"Food is at the center of issues that concern everyone involved in public health," said Bittman, "from climate change to the chronic disease crisis, and even poverty. It's my job to help explain that centrality, and how closely so many of our core challenges are related to food."
One of the oldest and largest schools of public health in the world, the Mailman School has built a focus on food policy a key issue in population health. Faculty interest in obesity, nutrition, and the distribution and marketing of food, has been amplified by Bittman's work to raise knowledge of food in the national conversation. As a member of the Mailman faculty, Bittman will work with Dean Fried to create partnerships to help build a robust food policy program.