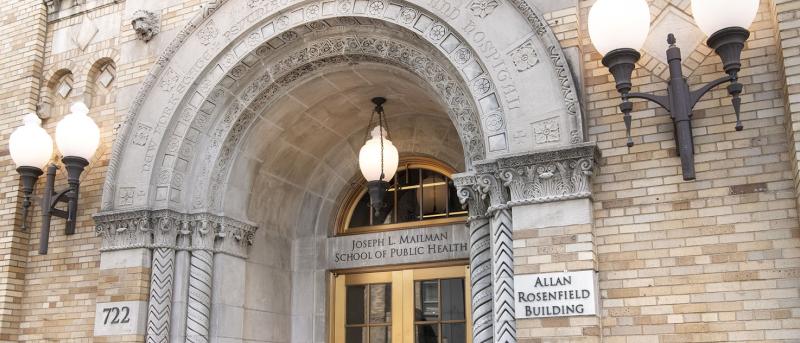 Grants Program Supports Research on Societal "Grand Challenges"
Throughout its centennial year, the Columbia Mailman School is celebrating the impact of its faculty, students, and alumni, who have collectively improved the lives of millions of people worldwide. Yet despite these significant contributions, many public health leaders say the field as a whole has fallen short of its aspirations, hampered by government underinvestment and a general lack of appreciation for its potential to solve societal problems.
This week Dean Linda P. Fried announced a new Centennial Grand Challenges program to elevate the stature of public health and amplify its impact in several priority areas. The grants program will support interdisciplinary projects using cutting-edge research methodologies—with the ultimate goal of re-configuring the way public health research is done at the School and beyond. Applications are now open to faculty; awards will be announced in the spring.
The Grand Challenges program enumerates six priority areas: (1) growing health inequities with high rates of obesity and chronic disease; (2) the health impacts of climate change; (3) the expansion of aging populations that could be healthy but are not; 4) the inadequacy of food systems; (5) the global mental health crisis; and (6) the likelihood of increased rates of future pandemics. Other significant research priorities will also be considered.
Over the last century, the lifespan of people in the United States grew by 30 years, with much of those gains attributed to public health. Yet significant health disparities persist and our longer lives are often lived in ill-health. These shortfalls are related to chronic underfunding of public health: As much as 70 percent of health is attributed to public health factors, yet just 3 percent of U.S. health dollars support public health research and practice. The COVID-19 pandemic further underscored the consequence of this underfunding, which contributed to widespread illness and death, notably in communities of color.
"Grand Challenges is designed to reward faculty who think expansively and work across disciplines to achieve cutting-edge discovery, and harness the rapid changes in science, such as the potential of big data and data science for health, to accelerate solutions and transform health," says Gary Miller, the School's Vice Dean for Research Strategy and Innovation.
A Research Boom  
While overall funding for public health is still far short of what is needed, federal grants for Columbia Mailman faculty have grown significantly over the last two years. In 2019, the School received $46 million in National Institutes of Health Prime grants (a trackable metric that does not account for all federal research funding). Today, the School has $65 million in funding—a 41 percent increase. Compared to peer schools, including those with larger faculties, this jump in funding advanced the School from eighth place to fourth place in NIH funding, and within striking distance of third place.
This recent boom in research is not just due to funding for COVID-19-related projects, but instead reflects the broad expertise of the School's faculty. More consequentially, NIH grant applications were up 50 percent over the last two years during a period where the NIH public health dollars grew. Notably, Columbia Mailman saw growth in large grants. Over the last year, the number of faculty with grants over $1 million grew from 12 to 17; and the number of faculty with grants over $2 million grew from 3 to 11. Going forward, the School will position itself to win more large projects of the scale needed to make a difference on the most pressing health challenges.
"More important than the numbers and rankings is what they mean: a growing confidence on the part of our peers on our ability to do this important work," said Miller. "We've had incredible growth. It is a testament to the dedication of our faculty, staff, and students who have risen to what is needed for society."