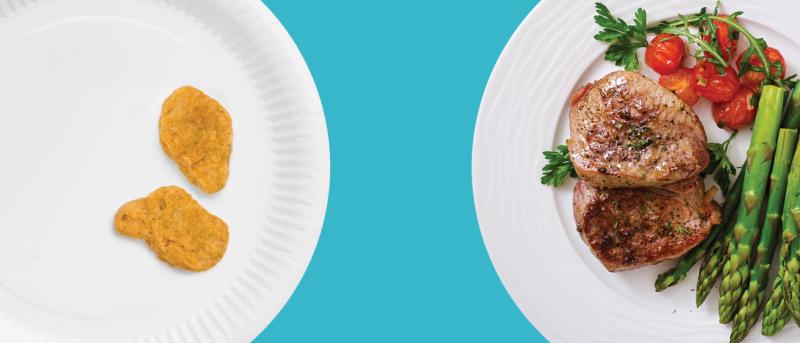 Food for Thought
Mark Bittman serves up a weekly public lecture series with leading advocates and academics on the connections between food, health, and social justice
Whether sourcing fresh radicchio from our farmer's markets or rhapsodizing our favorite ethnic restaurants, it's no secret that New Yorkers love to eat. This fall a public lecture series led by Mark Bittman, bestselling author and member of the Mailman School faculty, is setting the table for locals to rethink food from a perspective of justice and health, sampling issues such as how our taste for red meat contributes to global climate change, pervasive low wages and pesticide exposures on factory farms, and the link between soft drinks, poor nutrition, and obesity.
"We want to invite people to think about the larger food system in the U.S. and around the world, how we got here, and what we need to do to move toward a food system that is equitable" says Bittman, a lecturer in Health Policy and Management. 
Speakers include luminaries such as climate advocate Bill McKibben (October 9), New York City Health Commissioner Mary Bassett (October 23), Maine Congresswoman Chellie Pingree (October 30), and celebrity chef Tom Colicchio (November 20). They join a roster of influential advocates and academics in sharing stories about working for food justice in their communities and around the world. Topics covered include land use and food security; animal diets and ecosystems; and race, class, and immigration in food production. Bittman and Dean Linda P. Fried kick-off the weekly series on Monday, September 11. (A full schedule is available online.)
Lectures and panel discussions will examine long-term trends—the development of agriculture, for example—as well as contemporary policy issues. To whet your appetite, Bittman offers that the latter could include recent federal decisions to reverse regulations around an agricultural pesticide linked to brain damage in children, weaken rules around food labeling and clean drinking water, and make drastic cuts to food stamps. The talks, as well as an accompanying course for master's students, endeavor to imagine a better way of doing things. "We want to examine what food policy would look like if it were guided by public health concerns, fairness, and the interests of the people it should be serving," he says.  
The food justice course—open to only 20 Mailman students—will challenge them to develop an in-depth understanding of all the various ingredients in the global food system. In a final project, student teams will take a deep dive into a topic and propose solutions. Bittman, who previously taught journalism at the University of California Berkeley, spent months developing the syllabus and lining up speakers. "This is really the course I want it to be. I'm excited to make it happen."