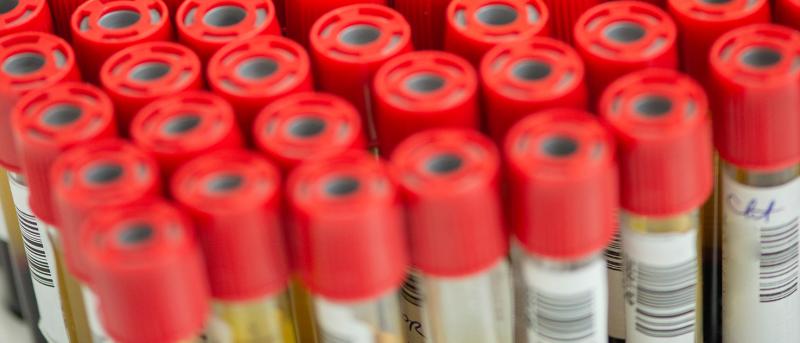 FDA Approves Studies of Plasma Therapy for COVID-19
Blood plasma from COVID-19 survivors could be used to protect high-risk individuals and health care workers, and to treat critically ill patients
The U.S. Food and Drug Administration has granted approval to the Center for Infection and Immunity (CII) at Columbia University Mailman School of Public Health to launch clinical trials to determine whether blood plasma from COVID-19 survivors can be used to prevent infections in unexposed healthcare workers and first responders, high-risk individuals, and close contacts of COVID-19 patients, and whether it can treat COVID-19 patients with severe disease. The study is funded with $2.5 million in support from Amazon.
Plasma with antibodies from individuals who recovered from viral infections has been used to treat influenza, measles, MERS, Ebola, and SARS. Small scale studies in China have suggested that convalescent plasma may be effective in preventing and treating COVID-19.
The trials will be led by W. Ian Lipkin, MD, director of CII and John Snow Professor of Epidemiology at Columbia Mailman School, in collaboration with colleagues at CII; ICAP at Columbia University, based at the Columbia Mailman School of Public Health; the Columbia University Irving Medical Center (CUIMC); and the New York Blood Center. The Center for Infection and Immunity is one of the world's leading academic centers focused on microbial surveillance, discovery, and diagnosis. In recent years, the CII team has helped to reduce the impact of numerous pathogens, including viruses that cause respiratory diseases, hemorrhagic fever, or neurodevelopmental damage in humans, such as SARS, MERS, Lujo, Ebola, and Zika.
The CII trial complements and extends work currently being conducted in multicenter studies across the United States, led by Johns Hopkins University and the Mayo Clinic. The New York City region is an optimal setting for a blood plasma therapy trial due to the large number of COVID-19 survivors in the area.
In CII's Biosafety Level 3 (BSL-3) lab, researchers will test plasma for its capacity to neutralize SARS-CoV-2 and will measure its impact on virus replication and shedding, using molecular tests developed by CII. The studies will be randomized to ensure that results provide an accurate assessment of the potential value or risk of plasma therapy in preventing or treating COVID-19.
A total of 450 individuals will receive either convalescent or normal plasma: 150 health care workers at CUIMC, 200 close contacts of COVID-19 patients at CUIMC, and 100 COVID-19 patients in the ICU at CUIMC.
"We appreciate the FDA's approval of this trial, which has the potential to help us protect courageous frontline healthcare workers and first responders during this crisis," says Lipkin. "Plasma therapy is a long-established approach, developed by Paul Ehrlich and Emil von Behring for treatment of diphtheria and recognized in 1901 by the first Nobel Prize in Physiology or Medicine. Just as COVID-19 has taken us back to classic methods for outbreak containment like isolation, through a novel use we are rediscovering the lifesaving potential of a classic strategy like plasma therapy."
The interdisciplinary study team includes investigators Thomas Briese, PhD, Jessica Justman, MD, Nischay Mishra, PhD of the Columbia Mailman School; Andrew Eisenberger, MD, Eldad Hod, MD, Max O'Donnell, MD, and Steve Spitalnik, MD of the Columbia University Irving Medical Center; and Beth Shaz, MD, of the New York Blood Center.