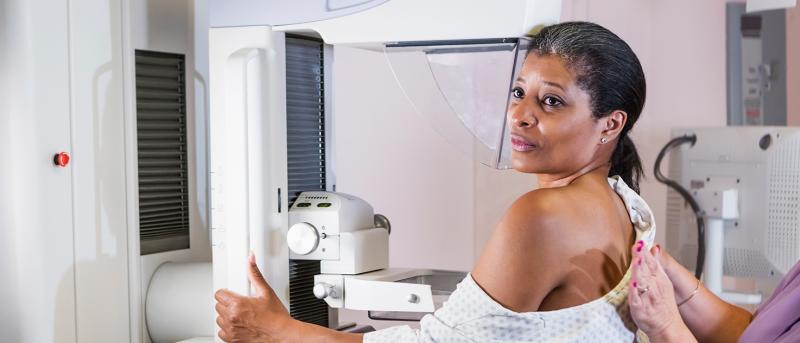 Faculty Awarded NCI Grant to Study Mammography Overuse in Older Racially and Ethnically Diverse Women
Rachel Shelton, ScD, MPH, Columbia Mailman School associate professor of sociomedical sciences, Parisa Tehranifar, DrPH, associate professor of epidemiology, and Nathalie Moise, MD, Florence Irving assistant professor of medicine, will receive a 5-year 1.6 million-dollar R01 National Cancer Institute grant to study "De-Implementation of Mammography Overuse in Older Racially and Ethnically Diverse Women." The research will lay the groundwork for reducing overuse of mammography in older women, and has important implications for advancing approaches to reducing the use of services that may be low-value, costly, or are not supported by scientific evidence. 
 
"De-implementation, or reducing the frequency, intensity or stopping the use of health services that are ineffective, unproven, harmful, or routinely overused, is recognized as a critical but understudied area within implementation science," said Shelton. "Yet to date there has been little empirical work on the best approaches and strategies to address multi-level barriers to de-implementation."

With NIH prioritizing study of de- implementation, mammography screening for breast cancer offers excellent opportunities for both advancing the science of de-implementation and improving care delivery and health outcomes in older adults. Specifically, while routine and frequent mammography screening is widely implemented, it does not lead to significant breast cancer mortality reduction in older women. In addition, breast cancer screening can pose substantial harms that include anxiety and complications from follow-up diagnostic tests, false positive results, and potential over-diagnosis and over-treatment of tumors that would have not progressed. 

The American College of Physicians guidelines recommend discontinuing mammography in women over 75 years of age at average risk for breast cancer, yet over half of women in this age group receive screening mammography including a large proportion of women with limited life expectancy.

Preliminary research by Shelton, Tehranifar, Moise and colleagues identified several barriers to de- implementation, indicating that most older women are uninformed about breast cancer screening guidelines and mammography harms. Further, most primary care providers do not discuss the harms or of mammography and, and a majority recommend regular mammography to their older patients, which further contributes to its overuse. 

"There is much to learn about how to de-implement overuse of cancer screening, and about what methods are successful in informing the selection of feasible and effective de-implementation strategies at patient, provider, and systems levels," noted Shelton.