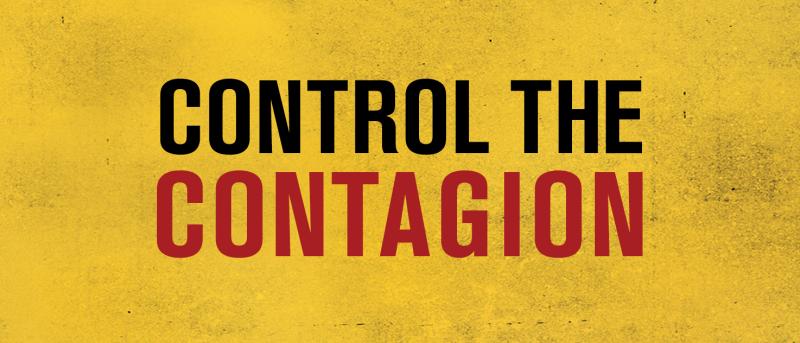 Contagion Team Reunites to Create Coronavirus PSAs
As large swaths of the country stay home to flatten the curve of the coronavirus pandemic, Americans are turning to the comfort of streaming content online. One film, in particular, has been climbing the charts—Contagion (2011), the fictional story of a pandemic widely praised for its scientific verisimilitude. (Watch the videos.)
Now, several Contagion stars have reunited to produce a series of evidence-based PSAs that explain what we can do to protect ourselves from COVID-19. The videos were produced by Contagion director and screenwriter Steven Soderbergh and Scott Burns, along with the movie's scientific advisor, Ian Lipkin, director of the Center for Infection and Immunity, at Columbia University Mailman School of Public Health.
The new PSAs are part of a broad effort by the Columbia Mailman School to understand and respond to the COVID-19 pandemic. Lipkin, who is one of the world's authorities on coronaviruses since his involvement in the response to the 2003 SARS outbreak, consulted on both the Contagion script and the PSA scripts. Infectious disease epidemiologist Stephen Morse was among several other experts who also provided input.
The stars of the new videos—including two Oscar winners—recorded themselves from home as they complied with social distancing recommendations. 
"The Mailman School of Public Health at Columbia University reached out to the cast and asked us if we'd have a virtual reunion and do some PSAs," says Matt Damon, who plays an everyman character in the film. "Everything you're going to hear from us has been vetted by public health experts and scientists."
In his PSA, Damon notes that everyone is at risk for COVID-19, including young people, and urges viewers to stay home and practice social distancing—even when we're feeling healthy.  "We can all do this by staying apart. Please do your part."
Kate Winslet, who plays an epidemiologist in Contagion, stresses the importance of handwashing in her PSA. "To prepare for the role I spent time with some of the best public health professionals in the world," she says. "One of the most important things they told me: Wash your hands like your life depends on it. Because right now, in particular, it might."
Two more PSAs—with Laurence Fishburne and Jennifer Ehle—call on people to listen to public health officials and avoid the spread of misinformation. Available with English and Spanish subtitles, all the videos direct viewers to the Columbia Mailman School website to learn more about the coronavirus via a dedicated URL, ControltheContagion.org.
Lipkin and his lab have pivoted their research to develop testing and treatments for COVID-19. The lab's C3 Test promises to decrease both false negatives and false positives, reducing not only the number of people who unknowingly spread the virus, but also reducing resources spent on quarantining or treating those who are ill due to something else.
"It's an honor to collaborate with these creative people once again," says Lipkin. "More than ever, the world needs good science and clear messages on what people can do to protect themselves and their communities."