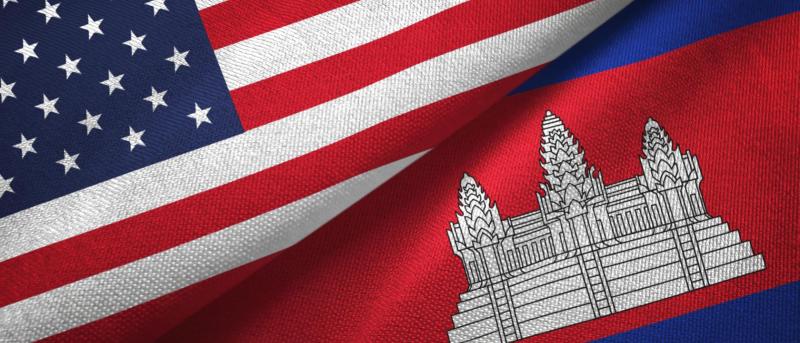 From Cambodia to Columbia
Chung Lip writes about his journey to public health and the importance of kindness and storytelling he discovered along the way.
Stories are powerful and dynamic. And no two stories are the same.
There are a lot of "first" terms in my story, yet they are neither a grammatical error nor a language barrier. I lost my father to suicide on the first day of first grade, and my mother to liver cancer in my first year of high school. I am the first in my family to graduate from high school, college and the first in my family to pursue higher education at a world-renowned institution like Columbia University. Growing up in Cambodia, I was bullied at school because of my clothing, my family, and my physical appearance. I was told by many not to have dreams because dreams don't come true for people like me. I was spat on and pushed around at school, ignored in public places, looked down on by virtually everyone at every level of authority. Suicidal thoughts and attempts, substance abuse and risky behaviors I experienced were all just to feel "normal." Yet, I struggled to even define what "normal" meant.
---
Despite growing up in an environment where dreams are depicted as an illusion, where those around me had no confidence in my ability to thrive and succeed, and through many unsuccessful attempts to be good, I held onto my mother's voice and rebelled against everything I heard around me. And I won. 
---
In 2011, I discovered the
Cambodian Family Organization (CFO)
where I did housekeeping and translation in an exchange for free English classes. I had already learned English on my own and I knew enough to translate basic conversations, but I needed to learn how to read and write properly. That same year, a group of Americans, including Pastor Nicholas Fisher-Broin and his son from Rochester Community and Technical College in Minnesota, came to volunteer at CFO for two weeks. I jumped at the chance to travel with the group and translate for them while they visited rural Cambodian villages because traveling with Americans meant that I would eat regular meals and have opportunities to speak with native English speakers. It was much better than practicing English in front of a broken bathroom mirror at home. But the trip took an unexpected turn. 
Throughout the two weeks we spent together, I connected personally and spiritually with Pastor Nick. It was the first time I was brave enough to share my story with other people. Despite language and culture barriers, the group from Minnesota tried to understand me and they genuinely wanted to put me back on my feet. And they did. Together, we celebrated my 16th birthday in one of the villages where we volunteered. It was the first birthday celebration I had ever known. Growing up in a small isolated village, my mother could hardly afford to feed 7 children, nevermind a luxury like a birthday cake.
---
Not only was it the first time I knew what birthday cake tasted like, but it was also the first time I experienced the feeling of being loved and valued since the day I held my mother's hands and watched her drift away in front of me.
---
 Since that day, I couldn't stop thinking that there must be more in life than death and endless sorrow, or the desire for wealth and euphoria. I felt as if I was called to be a stranger to others and to share stories, just like these unexpected strangers who came into my life and took me out of darkness.
The impact of a simple act of kindness and the opportunity to share my story with them changed my life path and since then, I've been living by the mantra, "be kind to the those around you, for your kindness may make a difference in a stranger's life". But I also constantly remind myself of the years I spent with my mother, the memories we created together, and the innumerable lessons and words of encouragement she provided. "People ignore us based on what we are," she'd say. "We are poor with no education. Only if they know us for who we are, we are human, we have feelings, hopes, and dreams." These were words of wisdom my mother left me. It's been over 10 years since I last heard her say them to me over the burning clay stove in our makeshift home in Cambodia. 
Throughout my life, I have experienced the impact that storytelling has on the lives of those who choose to listen as well as those who choose to share. I decided to share my story in a private Facebook group devoted to the Asian experience in the West where I described some of the hardest obstacles I endured during high school in Cambodia. I hoped that someone somewhere would read my post and relate to my struggle. A few days later, I discovered that my post had garnered over 44,000 likes and over 13,000 comments. Thousands of people reached out to me to show support and to share their stories with me. Knowing that my story had such an impact on so many different people was the greatest joy. I was able to speak for those whose voices were taken away by poverty and lack of education. I was able to speak for those who were forced to be silent, and for those who did not have an opportunity to share their stories. That's when I came to recognize the power of stories and the impact they have on people's lives, no matter where they're from or where they live.  
Today, I ask myself how storytelling relates to my public health career. And again I remember what my mother said: "I wish I had a chance to share with others the stories of the life I have lived, all the obstacles I faced, and the many dreams I had. Maybe then they would've understood me for who I am and what I really want—a happy, healthy life along with my children." Her brief time with me inspired my curiosity to know and ultimately serve others through storytelling.
For me, storytelling is also a reminder of why I've chosen to devote my career to public health, a field that often works with overlooked populations. In public health, research and interventions often focus on achieving the overall wellbeing of a community at large using data-driven efforts to make changes. However, there wouldn't be a community to improve if it wasn't for the individuals that form fundamental parts of this whole. Storytelling has the potential to inspire others. Each and every person within a community has unique stories that shape the way they live, interact, and communicate with one another. As public health practitioners we must seek first to understand individuals for who they are, the circumstances they have lived through, the hardships they have endured, and the core values they hold dearly that shape the persons they have become. 
---
If you would like to contribute to Mailman Student Voices, please send a three-to-five sentence pitch outlining your topic to mailmancomm@columbia.edu.