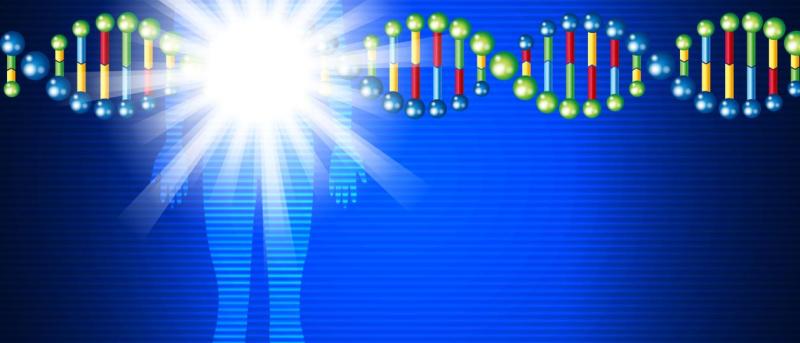 Bench-to-Bedside: A Dream or Reality?
It was the year 2020 and I had just finished reading a book called Epic Measures: One Doctor. Seven Billion Patients by Jeremy N. Smith where I read this quote: "Safeguarding the health of the world depends as much on math as on medicine." As a student in the Biostatistics Department at Columbia Public Health, this makes me feel like a superhero! 
Data is central to all fields of public health to identify population-wide problems, monitor progress, inform interventions and influence policy. The field of biostatistics is fascinating to me because utilizing statistical methods on population-level data yields more information about a disease than trying to understand each individual separately. There are different types of health data we can collect for each person such as electronic health records (EHRs), which are the most common type in the field of public health. However, each disease comprises a complex biological phenomenon that cannot be understood with EHRs alone. 
My interest in the subfield of statistical genetics within biostatistics stems from the need to understand biological data produced from the DNA inside the body and associate it with a disease. Our knowledge of data from the DNA improved when the human genome project, at its completion in 2001, showed us that humans share a 99.9% similarity. The 0.1% difference between us is crucial to understanding why some individuals are more prone to a specific disease like Diabetes. Each disease can be understood on a deeper level if we analyze the DNA of many individuals suffering from it. With this goal in mind, massive improvements in genome sequencing initiatives helped reduce its cost and integrate the field of life sciences and public health. Using comprehensive public repositories of data like the 1000 Genomes Project, HapMap project, and The Cancer Genome Atlas has helped us understand the structure of genomes and the biology of several diseases like Cancer, Alzheimer's, Diabetes and others. 
However, understanding the biology of a disease is not sufficient to improve diagnosis and treatment. There are several important factors to keep in mind as we use powerful statistical and computational tools to improve clinical management.
Through courses at the Columbia Mailman School, I learned the fundamentals of public health alongside biostatistical concepts that have helped me view each analysis multidimensionally through its social, ethical, cultural and legal aspects.
I was able to apply these concepts during my practicum project where I built statistical methods to improve the diagnosis of Systemic Lupus at a biotech company. During the data collection step, I learned that it is important to represent real-world diversity in characteristics like age, gender, ancestry and severity of clinical symptoms. These considerations can have a large impact on the accuracy of biostatistical methods.
Another example of the importance of multidimensional thinking is in dealing with missing data, a common occurrence in public health datasets. It may seem straightforward to exclude patients with missing information to proceed with the analysis, but understanding if these patients also belong to a certain population group is an example of avoiding bias in dealing with missing data. 
As a graduate of the class of 2022, my experience at Mailman will always be unique, as it was congruous with one of the most devastating pandemics in the history of the world. In many course assignments and projects, I worked on analyzing data from the ongoing COVID-19 pandemic that interested several friends and family members.
I felt like I had an important role to play in my discussions with people when I interpreted results from vaccine studies and explained how social distancing norms like wearing a mask affect the spread of a communicable disease.
Science communication forms an essential component in all areas of public health alongside research due to the potential impact each study can have on the lives of people. Effective public health communication can also play an important role in bringing researchers from different fields together to provide new approaches. For example, a team of artificial intelligence researchers who worked alongside biostatisticians and epidemiologists could automate monitoring social distancing norms in a city using images collected by drones. Similar interdisciplinary initiatives were led by researchers across the departments of public health. Biostatistics is unique because it entails a diverse set of concepts from statistics, computer science, and biology all focused on public health.
As our healthcare challenges become more complex, students of biostatistics have an important role to play in leading interdisciplinary teams and bridging different disciplines to provide innovative solutions. However, as students of public health, we must always remember our first and foremost duty of maximizing physical, mental and social well-being across all communities as we move the field of science forward. 
---
Nikhita Damaraju is a 2022 Master of Science candidate in the Department of Biostatistics. She received a Bachelors and Masters of Science (BS -MS) in Biological Sciences from the Indian Institute of Technology, Madras.