Application, Eligibility and Selection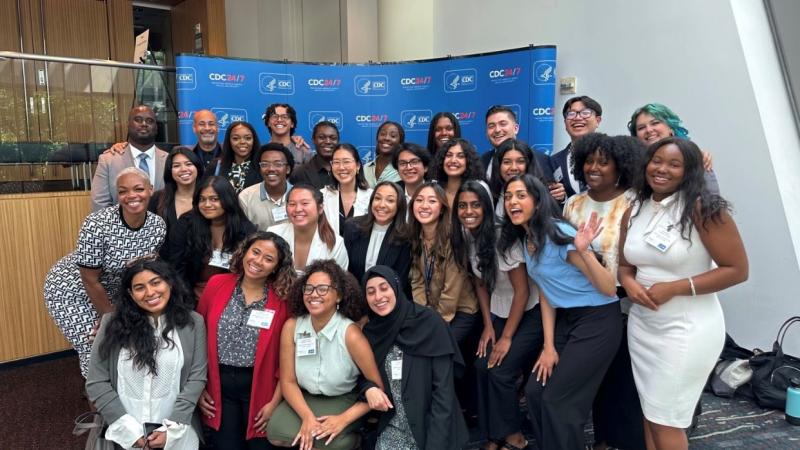 Online Application
The summer 2024 application can be accessed here! 
IG: sphsp_cumc
LinkedIn: www.linkedin.com/in/summer-public-health-scholars-program-columbia-university
Note: Due to internet security settings some users report being unable to access the website. If this occurs you may need to access the application from a different computer.
Program Eligibility
Students who will have completed at least two years of college at an accredited institution by the beginning of the program: Rising juniors and seniors
Recent college graduates (after April 2023) who have not been accepted into a graduate program
Students with an Associate degree must provide proof of acceptance into a four-year institution
Minimum GPA of 2.7
African American, Hispanic/Latino, Asian American, American Indian/Alaskan Native, Native Hawaiian, Pacific Islander, people with disabilities, economically disadvantaged, and LGBTQ individuals are encouraged to apply.
Required Documents
Two Letters of Recommendation - to be submitted by an academic advisor or course instructor. The recommendation provider is asked to comment on the applicant's academic/professional potential, commitment to equity, interdisciplinary thinking and/or potential in the field of public health.
Resume or Curriculum Vita
Unofficial Transcript(s) - to be submitted for any college/university attended. Please note that Official Transcript(s) are only required from students who are offered acceptance to the program
IRS 1040 or 1040A form from parent/guardian(s) - only required for students identifying as 'low-income'.
Selection Process
Only complete applications are reviewed. "Complete" refers to submission of all required documents as well as completion of all fields of the online application.
Once the application deadline has passed, a team of reviewers will begin review of all complete applications.
The top 100 candidates are selected for a phone interview. No in-person interviews will be conducted.
Timeline
Application Opens: November 1, 2023, @12 AM EST 
Application Deadline: January 31, 2024, @11:59 PM EST 
Phone/Zoom Interview Notifications: March 4, 2024, @ 5 PM EST 
Phone/Zoom Interviews: March 7-15, 2024
Admission Notifications: March 22, 2024, @12 PM EST
2024 NYC Program Span: May 20th - August 2nd, 2024
2024 CDC Showcase: July 29-31, 2024