Neuroepidemiology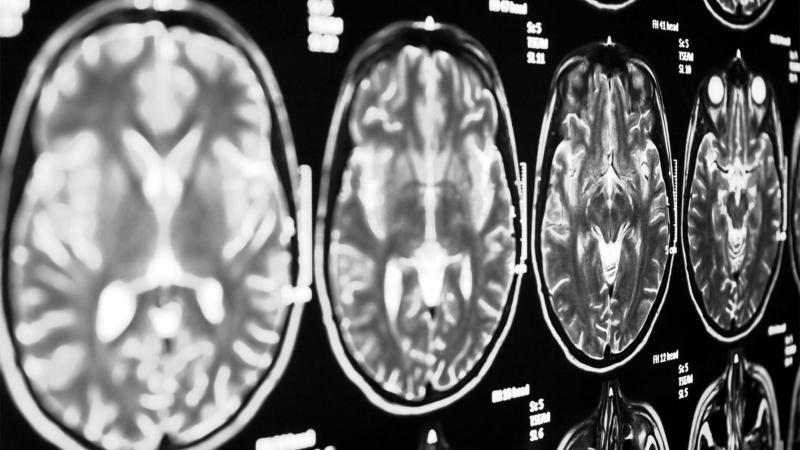 The Neuroepidemiology Unit is an intellectual community of faculty and students in the Department of Epidemiology who share an interest in understanding the causes, origins, progression, and consequences of neurological disorders.  Our research focuses on a wide range of brain-related disorders, from neurodevelopmental disorders of early life through neurodegenerative disorders of aging.  Students have an opportunity to engage with faculty who are leading scholars in the epidemiology of epilepsy, Alzheimer's disease, cerebrovascular disease, Down syndrome, and other neurological disorders.  Much of our work also focuses on understanding the complex genetic contributions to these disorders, including use of family studies and statistical genetic methods to identify specific genetic variations that contribute to risk, and study of the psychosocial impacts of these gene discoveries on affected persons and their families.
Faculty of the Neuroepidemiology Unit have strong affiliations with the Department of Neurology and the Gertude H. Sergievsky Center.  The Sergievsky Center was established in 1977 by the prominent epidemiologist Mervyn Susser, with a primary focus on the epidemiology of epilepsy, cerebral palsy, and other neurodevelopmental disorders.  Susser led the Center until 1991, when Dr. Richard Mayeux was named the Sergievsky Professor and Director. At that time, the Center's mission was expanded to include neurological disorders throughout the lifespan. The Center also began to integrate biological markers and genetic analysis with traditional epidemiology to explore the etiology and pathogenesis of diseases of the nervous system.
Within the Department of Epidemiology, we are closely affiliated with the Psychiatric Epidemiology Unit, and this connection is recognized by a series of joint seminars organized by both units together.
The unit holds a monthly seminar and teaches several courses open to the Department.
Selected Projects
The Northern Manhattan Study
The Northern Manhattan Study (NOMAS) investigates risk factors, occurrence, and outcome of stroke and subclinical cerebrovascular disease, and vascular contributions to late life cognitive decline and dementia in Northern Manhattan's multiethnic population. Created in 1990, NOMAS is the first study of its kind to focus on stroke risk factors in whites, blacks, and Hispanics living in the same community. The initiative is also committed to developing better stroke prevention programs to improve the health of the surrounding community.
Genetics of Alzheimer's Disease in Caribbean Hispanics
This project investigates genetic factors in the development of Alzheimer's disease among Caribbean Hispanic persons from the Dominican Republic, Puerto Rico and New York City, a population with a threefold higher risk for developing the disease than Caucasians.
Washington Heights-Inwood Columbia Aging Project (WHICAP)
WHICAP is a longitudinal study of aging and dementia that has collected clinical and biological data from 5,645 participants since its inception in 1991. The multi-ethnic cohort includes non-Hispanic whites (23%), African Americans (29%), and Caribbean Hispanics (48%). Use of a validated telephone interview of the participants and informants has facilitated repeated, full assessment of many who would otherwise be lost, improving the average follow-up rate to over 85%.  The data collection includes standardized medical and neurological examinations, cognitive and activity assessments, lipid profiles, MRI brain imaging, SNP genotyping, whole exome sequencing, and storage of plasma and sera.
Biomarkers of Alzheimer's Disease in Adults With Down Syndrome
This is a longitudinal cohort study examining blood based proteomic and lipidomic, imaging, and genetic biomarkers of risk for Alzheimer's disease in adults with Down syndrome.
Knowledge, Attitudes, and Beliefs About Epilepsy and Genetics
Genetic research and clinical genetic testing in the epilepsies are advancing rapidly, and plans are underway to develop precision medicine approaches for clinical care. These developments reflect a strong emphasis on genetic causes of epilepsy, which is being communicated to patients in multiple ways. This study is investigating the psychosocial impacts on people with epilepsy of the increasing emphasis on genetic causes of their disorders.
Affiliated Centers and Programs
Training Opportunities
Neuroepidemiology Training Program: The Neuro-Epidemiology Training Program, originally established in 1981, is funded by an NIH T32 grant whose goal is to prepare neurologists and neuroscientists for careers in research and academic medicine. It is widely regarded as the preeminent neuro-epidemiology training program in the nation. Led by program graduate and epidemiology faculty member Dr. Mitchell S.V. Elkind, the program draws on the strength and experience of more than 30 expert faculty members from the Departments of Neurology, Epidemiology, Biostatistics, and the Gertrude H. Sergievsky Center.
Mervyn Susser Postdoctoral Fellowship: The Mervyn W. Susser Post-doctoral Fellowship Program aims to support young investigators to develop research careers studying prevention and treatment of adverse outcomes that arise in the early phases of life, including neurodevelopmental conditions of childhood and pediatric HIV infection. Exposures that occur in the pre- and perinatal period that may affect later outcomes are of special interest.
Unit Faculty
For more information about the Neuroepidemiology Unit, contact: Yian Gu, PhD.