About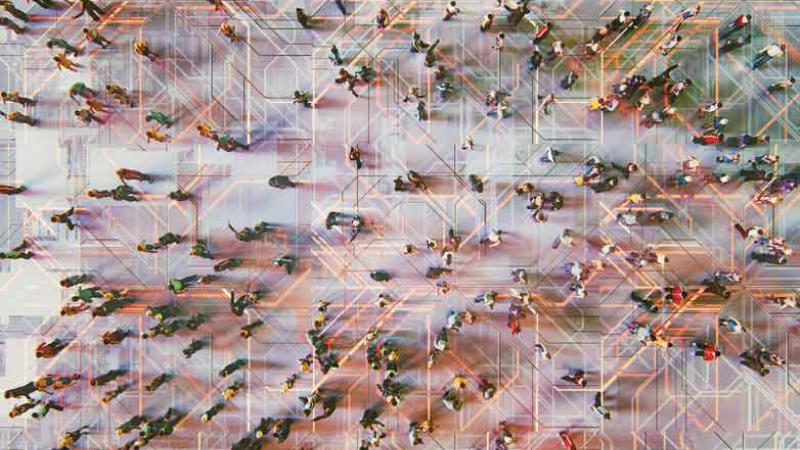 The MS in Epidemiology Online Format
Columbia's Master of Science in Epidemiology (formerly known as Executive MS in Epidemiology) is a rigorous research degree program designed to provide working health professionals with the knowledge, skills, and credentials needed to engage in population health research using an online e-learning platform.
Students gain command of major concepts and techniques in epidemiology and a solid foundation in biostatistics with a focus on applied skills, including advanced modeling using SAS and R statistical software.
This 20-month Online Master of Science in Epidemiology program is flexible for, but not limited to, working professionals. This program requires 30 credit hours. Classes meet virtually during the first 2-day weekend each month for 20 months The program is divided into five semesters, which allows for continuous full-time work outside the classroom. Outside the virtual classroom, students collaborate closely with peers via online tools, email, and phone calls. Completed assignments are submitted through the e-learning platform.
Supportive features accommodate the needs of the student's online experience, including workshops to refresh or sharpen research skills, and dedicated mentoring and advising.
The opening weekend includes an orientation to introduce the resources available to you as a student of Columbia's Mailman School of Public Health.
Program-related software.
Each student will have a dedicated faculty advisor who will be available for scheduled meetings on the weekends that classes meet. Advisors are also available by phone or email on weekdays throughout the month.
Our Face-To-Face Online Platform Program Dates
Class of 2024 (entering Fall 2022)
Fall Semester 2022
September 10-11
October 1-2
November 5-6
December 3-4
Spring Semester 2023
January 7-8
February 4-5
March 4-5
April 1-2
Summer 2023
May 6-7
June 3-4
July 8-9
August 5-6
Fall Semester 2023
September 9-10
October 7-8
November 4-5
December 2-3
Spring Semester 2024
January 6-7
February 3-4
March 2-3
April 6-7
Class of 2025 (entering Fall 2023)
Fall Semester 2023
September 9-10
October 7-8
November 4-5
December 2-3
Spring Semester 2024
January 6-7
February 3-4
March 2-3
April 6-7
Summer 2024
May 4-5
June 1-2
July 6-7
August 3-4
Fall Semester 2024
September 7-8
October 5-6
November 2-3
December 7-8
Spring Semester 2025
January 4-5
February 1-2
March 1-2
April 5-6
About Epidemiology
Epidemiology is a cornerstone of public health, focusing on the distribution and causes of disease in human populations and on developing and testing ways to prevent and control diseases. Epidemiologists collect and analyze data to identify trends and uncover the root causes of health and disease in populations.
They confront some of society's most important health questions and put forward evidence-based proposals for effective, targeted interventions. Epidemiologic research makes a critical difference in the lives of millions every day.
The Department of Epidemiology at the Mailman School of Public Health, Columbia University, has a rich tradition of innovative research that has pioneered a broad cells-to-society approach to questions about population health. Our faculty, leading experts in chronic disease, infectious disease, psychiatric/neurological disorders, and social and life course epidemiology, are committed to teaching and mentoring future leaders in academic research and public health practice.
Apply Now Through SOPHAS
Earn your Master of Science in Epidemiology online from a top-ranked public health school.
Apply Now