FACE FORWARD Speaker Series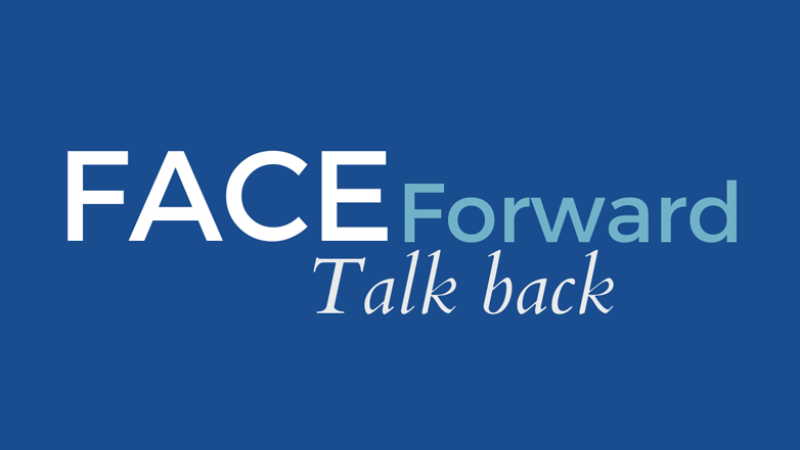 Durring the academic 2021-2022 year, as part of multidimensional initiatives to advance our mission of becoming an anti-oppressive, inclusive institution, the Mailman School launched a comprehensive curriculum analysis to address issues of power, race, oppression, and privilege in our content. Central to this process is our work to identify biases, omissions, inaccuracies, and other aspects of our educational program that sustain racism in our field. 
As part of this initiative, the School held the FACE Forward Speaker Series, featuring panel discussions with renowned public health experts. Through this series, a variety of guests - from local policymakers to community organizers to international public health innovators –  shared insights on anti-racist practice and engaged in a dialogue with faculty, staff, and students. 
FACE Forward adds a critical component to our integrated MPH Core curriculum, providing opportunities for students to analyze the ways that structural bias and racism undermine health, and to consider how we can repair these inequities in our work as a public health professionals.
Each FACE Forward discussion was moderated by Robert Fullilove, EdD, Professor of Sociomedical Sciences and Associate Dean for Community and Minority Affairs. 
GLOBAL PERSPECTIVES ON Racism IN Public Health
October 18, 2021 from 5:30 - 7:30 pm (EST) 
Panel
Salim Abdool Karim, PhD, MBBCH
Caprisa Professor for Global Health in Epidemiology
Columbia University Mailman School of Public Health
Mary Bassett, MD, MPH
Appointed Commissioner, New York State Department of Health 
FXB Professor of the Practice of Health and Human Rights, Harvard T.H. Chan School of Public Health
Stella Yi, PhD, MPH
Assistant Professor of Population Health
NYU School of Medicine
history of white supremacy and violence
November 9, 2021 from 5:30 - 7:30 pm (EST) 
Panel
Torian Easterling, MD, MPH
First Deputy Commissioner and Chief Equity Officer
NYC Department of Health and Mental Hygiene
Chandra L. Ford, PhD, MPH, MLIS
Professor of Community Health Sciences 
Founding Director of the Center for the Study of Racism, Social Justice and Health 
UCLA Fielding School of Public Health
Nadia S. Islam, PhD, MPHIL, MA
Associate Professor, Department of Population Health
NYU Grossman School of Medicine
Associate Director, NYU Langone's Institute for Excellence in Health Equity
Intersectionality in Racism and Public Health
March 1, 2022 from 5:30 - 7:00 pm (EST)
Panel
Dustin T. Duncan, ScD
Associate Professor in the Department of Epidemiology
Columbia University Mailman School of Public Health
C. Virginia Fields, MSW
President and CEO of the National Black Leadership Commission on Health Inc.
Nesha Z. Haniff, PhD
Founder of the Pedagogy of Action (POA) and the Gender Consciousness Project (GCP)
Lecturer in the Department of Afro-American and African Studies at the University of Michigan
Elinor Tatum 
Publisher and Editor in Chief of the New York Amsterdam News
How to be an AntiRacist Public Health Practitioner
April 4, 2022 from 5:30 - 7:00 pm (EST)
Panel
Marilyn A. Fraser, MD
Chief Executive Officer
Arthur Ashe Institute for Urban Health
Rahsaan Harris, PhD
Chief Executive Officer
Citizens Committee for New York City
Simona C. Kwon, DrPH, MPH
Associate Professor and Vice Chair for Diversity, Equity and Inclusion
Department of Population Health
NYU Grossman School of Medicine at NYU Langone
Aletha Maybank, MD, MPH
Chief Health Equity Officer and Senior Vice President
American Medical Association