Become a Member of the Global Consortium on Climate and Health Education
Joining as a member of the GCCHE formally recognizes your commitment to furthering climate and planetary health education in your field of practice and provides numerous benefits, resources and opportunities for collaboration. Our membership represents a global coalition of organizations. It is overseen by a global Advisory Board and Coordinating Committee which are responsible for setting the strategic direction for the Consortium in consultation with other member organizations.
We aim to foster a diverse and inclusive community of practice around climate and health education. Membership is open to all institutions and organizations who wish to join us in the pursuit of ensuring global preparation to prevent and respond to climate related health threats.
Health professional institutions with a commitment to educating their students and community about climate and planetary health are welcome to join!
Benefits of Membership: As a member of the GCCHE, you will join over 275 health professional schools globally who are taking steps to ensure a healthier, happier and safer future for all! We strive to provide members with the tools and resources they need to succeed through collaboration, network-building, educational offerings, events and curated resources. Additionally, we provide:
Access to our members-only on-line network
Dedicated support to help your team build a successful climate and health program at your health institution
Publicity and marketing of your relevant events and achievements
Opportunities to collaborate and present at GCCHE events such as the Climate and Health Rapid Response
Access to climate and health educational events, trainings and professional development opportunities
We seek to unite organizations around the world under the shared vision of a sustainable future where we are prepared to respond to the health threats of climate and environmental change and reduce inequalities and disparities. We welcome you!
Benefits of Partnership: As a partner of the GCCHE, you will join many other organizations globally who are committed to creating a healthier and more equitable future. Together, we have the opportunity to amplify the health voice in the climate crisis and formulate proactive solutions. Partner organizations include: Health societies, NGO's, government entities, research institutions, faith-based groups and more. Benefits include:
Cross promotion of events and achievements
Collaboration on projects and initiatives
Access to educational events, trainings and more
Networking through our large on-line community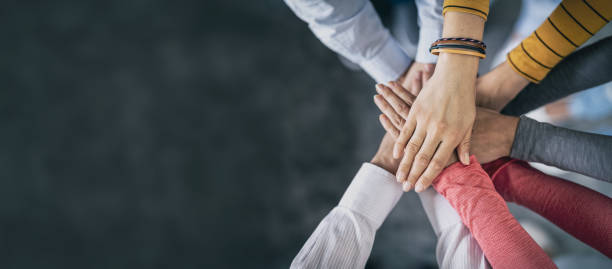 We seek to connect health professional students from around the world who are working to improve climate and health education at their respective institutions. Joining the Student Committee is free.
Benefits of Membership: As a member of the GCCHE Student Network, you will join other students working to educate the rising generation of health professionals to provide care in our changing climate. The GCCHE Climate and Health Education Student Fellowship Applications for the 2023-2023 cycle will open in late 2022. Applications for the 2022-2023 cycle have closed. The previous Fellowship description and application form are available here. Please reach out to Natasha Sood at nsood@pennstatehealth.psu.edu with any questions. Benefits of student membership include:
Collaboration on climate-health education resources
Create to best practices in climate-health education implementation
Access to educational events, trainings and interdisclilinary webinars
Connecting to mentors and networks across the globe
The GCCHE aims to promote and develop climate and health education across the globe in healthcare, academia and beyond. Joining our climate and health education community offers benefits of resource sharing and opens doors for interprofessional collaboration with likeminded partners. We welcome interested professionals from all backgrounds to join as individual members. Please fill out the google form to subscribe to email updates, receive periodic newsletters and information on the initiatives, networking opportunities and events at the GCCHE!
Connect and Subscribe
Twitter: Follow us for up-to-date information on events, courses, lectures and other information relevant to the goals of GCCHE.
LinkedIn: Follow us for information on upcoming events and exciting news regarding GCCHE and ours partners.
Linkedin Forum: We welcome you to join the GCCHE online community! The Members Linkedin Group is a communication platform to ask questions, post events and reach out to other members in our steadily growing network of health advocates and educators.
Subscribe to email updates to receive information on GCCHE newsletters and events!
Support our work!
If you are interested in supporting our efforts, we have many opportunities we would love to discuss with you! Donations are 501c3 eligible. For inquiries, please contact:
Cecilia Sorensen, MD - Director
cjs2282@cumc.columbia.edu