About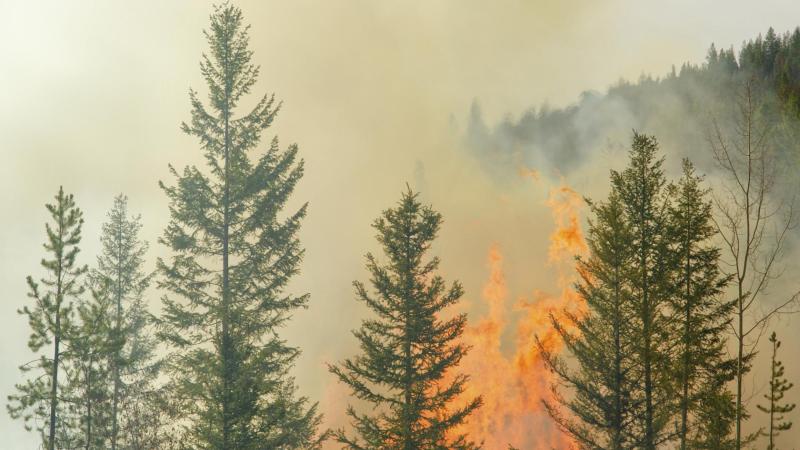 Fifteen years ago, the Department of Environmental Health Sciences launched the Center for Climate and Health, setting the bar for excellence in climate and health research and education at a public health school. Groundbreaking research by our faculty, students, and alumni connects the dots between human health and climate-related risks from the rise in extreme weather events and tree pollen to the impact of air pollution. With a commitment to communities in New York and around the world, our members and partners leverage these key findings to lead advocacy and inform policymakers. Now, the program is evolving into a school-wide Center for Climate and Health, which will be led by the newly created Annie and Jonathan Lavine Endowed Professorship in Climate and Health and be the Director of the Center for Climate and Health.
As a center, Climate and Health will continue to build on the long-held mission: to foster innovative, cross-disciplinary, translational scholarship on the human health dimensions of climate change, with the goal of advancing society's capacity to understand, anticipate, and prevent adverse health consequences.
One of society's greatest challenges now, and for decades to come, will be to enhance population health in the face of emerging risks related to climate change. Overcoming this challenge will require new science to identify impacts, mechanisms, and policy levers, and a new workforce of well-trained professionals who can translate that science into action.
Climate and Health's three overarching goals:
Catalyze cross-disciplinary, cutting edge science to address basic questions about how climate change affects health.

Train a new generation of professionals in the public health dimensions of climate change vulnerabilities, impacts, and adaptation strategies.

Partner with governments, NGOs, and clinicians to ensure that the knowledge we generate informs strategies for reducing harm to vulnerable populations.
Partners
Climate and Health builds upon a foundation established over the past decades at Columbia Mailman School in climate and health scholarship, including the longest-running graduate-level course on the public health impacts of climate change. In achieving its leadership position, Climate and Health draws from the School's robust programs in Epidemiology and Global Public Health, as well as our proximity to global leaders and top international organizations located in New York City.
Climate and Health is uniquely positioned to benefit from partnerships throughout the Columbia University Medical Center campus, as well as the Climate School, the Earth Institute, the International Research Institute for Climate and Society (IRI), the NASA Goddard Institute for Space Studies, and the Columbia Climate Center.
These partnerships provide Climate and Health with interdisciplinary expertise in epidemiology, earth sciences, climate prediction, and ecology, and enable the program to bring together faculty, post-doctoral scientists, and graduate students from across the University to share information, coordinate research, develop curricula, and host scientific exchanges on the human health dimensions of climate change.