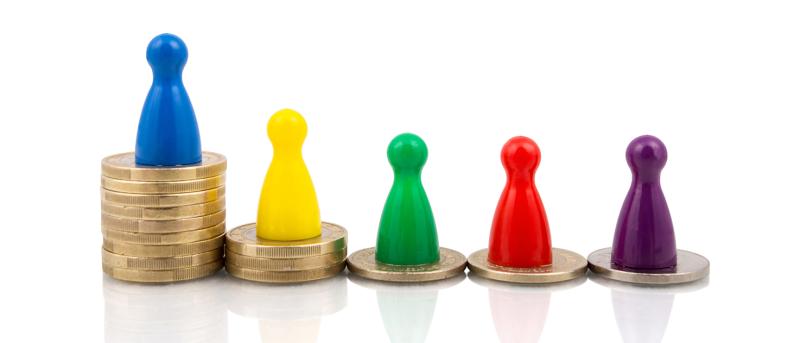 Unequal Advantage: The New Consensus on Health Disparities
November's Grand Rounds Speakers Explore the Economic and Social Factors Behind Health
When legislation to raise the minimum wage stalled in Washington, Aetna Chairman and CEO Mark Bertolini took matters into his own hands. In early 2014, Bertolini had a surprise announcement for 4,500 of the company's lowest paid workers: he was giving them a raise. The new $16 minimum wage was motivated, in part, by a growing awareness that some of Aetna's employees struggled to pay their health premiums, and more broadly, because the Fortune 100 company wanted to address worsening inequalities in the United States.
On November 11, Bertolini will join Sir Michael Marmot, president of the World Medical Association and director of the Institute of Health Equity at University College London, at the Mailman School for the Dean's Grand Rounds on Public Health Imagination. The talk will center on the economic and social factors behind health disparities and how all sectors of society need to face up to growing inequality.
Marmot is among those credited with defining and popularizing the idea of social determinants of health. His new book,
The Health Gap: The Challenge of an Unequal World
, explains how social injustices make a huge difference for our health and how long we live. For example, in the inner city Baltimore neighborhood of Upton/Druid Heights, life expectancy for a man is 63 years; in nearby Greater Roland Park/Poplar, men can expect to live to 83. In a 2012
Health Affairs
paper that cites Marmot, John Rowe, Julius B. Richmond Professor of Health Policy and Aging, and Dean Linda P. Fried found similar differences in life expectancy based on educational attainment and race. 
Marmot's best-known contribution is his 2010 paper, "Fair Societies, Healthy Lives." Known as the Marmot Report, it identifies six strategies to reduce health inequalities, including an emphasis on healthy childhood development and disease prevention, as well as factors not traditionally thought of in the context of health. For instance, Marmot called for policies that give people opportunities to "maximize their capabilities and have control over their lives," including "fair employment and good work for all" and a "healthy standard of living." These recommendations are now being implemented in three-quarters of localities in England; a similar report for World Health Organization was adopted by the World Health Assembly and many countries.
There is a wealth of research establishing that income and income inequality are among the most important social factors shaping health. Marmot argues in a 2002 article in Health Affairs that this relationship takes two forms: a direct, material effect on conditions necessary for survival, and more importantly in wealthier countries, by denying people the opportunity to control their life circumstances. Higher salaries, others have noted, give families access to better food and housing, and represent a bulwark against health crises and other misfortunes.
Of course Mark Bertolini's move to give employees a pay raise was motivated by more than employee recruitment and retention. He has said he made the decision after reading the economist Thomas Piketty's Capital in the Twenty-First Century, a treatise on inequality. An Aetna report, "Creating a Social Compact," points to a growing need for employer solutions to income inequality. "Corporations are in a unique position to help build and support a resilient middle class," the report states. "Ultimately this will help reset the relationship between corporations and society."
In tandem with Aetna's wage increase, the company will offer low-income families significant subsidies for health plans, for which approximately 6,000 employees will be eligible, as well as the option to take part in a wellness program; those who do are rewarded with discounts on health insurance. Free to employees, the wellness program incorporates elements of yoga and meditation, inspired by Bertolini's own experiences in pain management following a serious ski accident. The wellness program has been remarkably successful. In an independent analysis, close to a third of more than 13,000 participants reported feeling less stress, and one-fifth said they slept better. They were also more effective on the job, gaining on average more than an hour per week of productivity. And while employee wellness wasn't the only factor, the company has also seen a decline in healthcare costs.
Aetna's actions are also inspiring others to take similar measures. Walmart, T.J.Maxx, and Marshalls are among those to raise their minimum wage for employees. And Aetna is selling its wellness program to businesses that contract with the company for their health insurance.
"Health is the responsibility of all sectors," says John Rowe, who is also the former CEO of Aetna. "Whether or not they are in the healthcare business, more and more corporations are playing an active part to protect the health and wellbeing of their employees and society at large."
Attend the Grand Rounds talk on November 11 in Alumni Auditorium, or watch it online.