Yael Hirsch-Moverman, PhD, MPH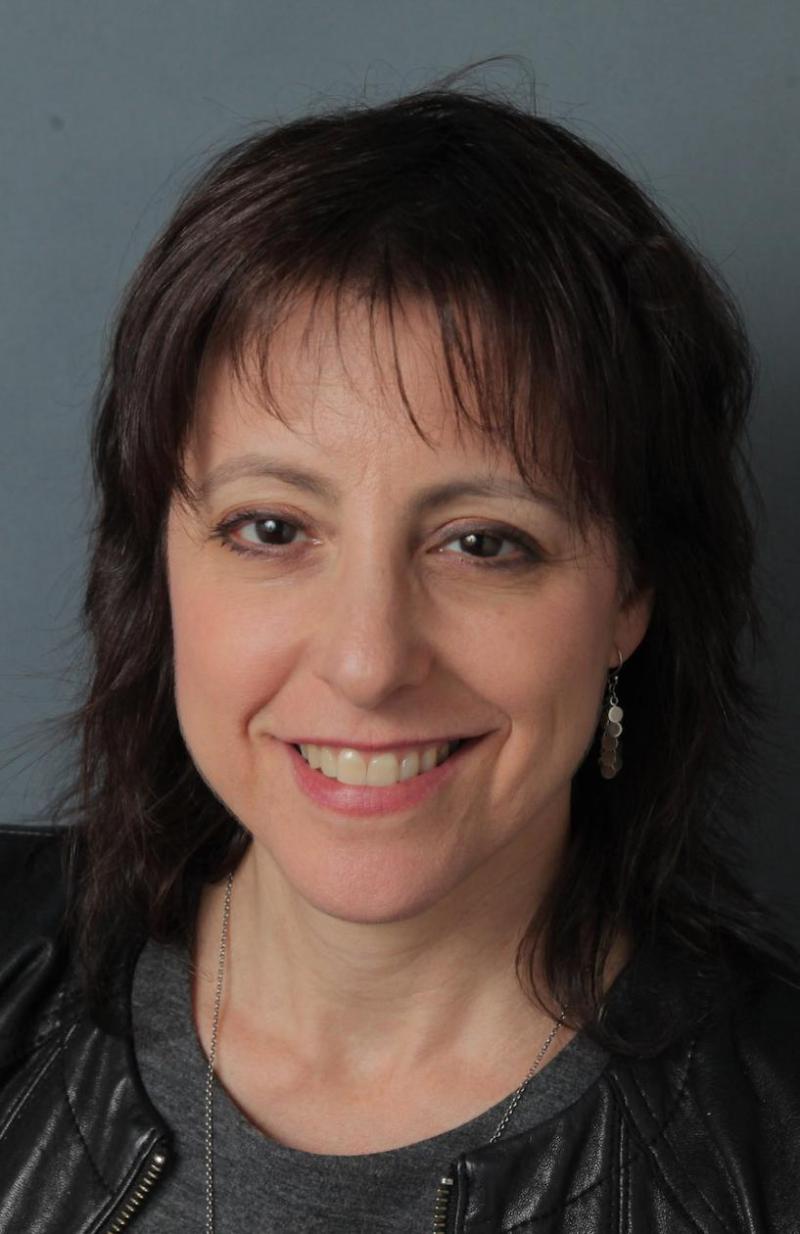 Overview
Dr. Hirsch-Moverman is an epidemiologist with over 20 years of experience in epidemiologic and implementation research in TB and HIV. Her deep immersion in TB and HIV prevention and treatment research began in NYC, investigating and comparing different approaches to increase adherence to medications among underserved populations. Ultimately her focus broadened to Africa, where an explosion of TB cases has overlapped with the HIV epidemic.   
Dr. Hirsch-Moverman's work has spanned biomedical domains including epidemiology and clinical trials, and behavioral domains including psychosocial issues such as adherence. She is currently focused on designing, conducting, and analyzing the effectiveness and acceptability of interventions to improve patient-centered care in TB and HIV programs in resource-limited settings, where TB/HIV infection rates are high. She supports and leads a number of implementation science research studies that focus on the development of evidence-based novel approaches for TB prevention among children in resource-limited settings.
Another aspect of her work focuses on the prevention of HIV in vulnerable populations in the US, namely men who have sex with men (MSM) and transgender women (TGW). She is based at the Harlem Prevention Center Clinical Research Site (CRS), which is funded by NIAID to conduct HIV prevention and COVID-19 prevention research studies. In addition, the center conducts investigator-initiated research studies examining interventions that increase access to HIV testing and pre-exposure prophylaxis among MSM and TGW.
Academic Appointments
Assistant Professor of Epidemiology (in ICAP) at CUMC
Administrative Titles
Senior Technical Advisor, ICAP
Credentials & Experience
Education & Training
BA, 1990 Queens College
MA, 1991 Columbia University School of Engineering and Applied Science
MPH, 2001 Columbia University Mailman School of Public Health
PhD, 2011 Columbia University Mailman School of Public Health
Research
Selected Publications
Hirsch-Moverman Y, Howard AA, Frederix K, Lebelo L, Hesseling A, Nachman S, Mantell JE, Lekhela T, Maama LB, El-Sadr WM. The PREVENT study to evaluate the effectiveness and acceptability of a community-based intervention to prevent childhood tuberculosis in Lesotho: study protocol for a cluster randomized controlled trial. Trials. 2017;18(1):552. doi: 10.1186/s13063-017-2184-0. PubMed PMID: 29157275; PubMed Central PMCID:PMC5697438.
Szkwarko D, Hirsch-Moverman Y, Du Plessis L, Du Preez K, Carr C, Mandalakas AM. Child contact management in high tuberculosis burden countries: A mixed-methods systematic review. PLoS One. 2017;12(8):e0182185. doi: 10.1371/journal.pone.0182185. PubMed PMID: 28763500; PubMed Central PMCID:PMC5538653
Hirsch-Moverman Y, Burkot C, Saito S, Frederix K, Pitt B, Melaku Z, Gadisa T, Howard AA. Reaching the end of the line: Operational issues with implementing phone-based unannounced pill counts in resource-limited settings. PLoS One. 2017;12(10):e0185549. doi: 10.1371/journal.pone.0185549. PubMed PMID: 29049382; PubMed Central PMCID:PMC5648117
Howard AA, Hirsch-Moverman Y, Saito S, Gadisa T, Daftary A, Melaku Z. The ENRICH study to evaluate the effectiveness of a combination intervention package to improve isoniazid preventive therapy initiation, adherence and completion among people living with HIV in Ethiopia: Rationale and design of a mixed methods cluster randomized trial. Contemporary Clinical Trials Communications. 6 (2017) 46e54
Hirsch-Moverman Y, Daftary A, Yuengling KA, Saito S, Ntoane, M. Frederix K, Maama LB, and Howard AA. Using mHealth for HIV/TB Treatment Support in Lesotho: Enhancing Patient–Provider Communication in the START Study. J Acquir Immune Defic Syndr. 2017 Jan 1;74 Suppl 1:S37-S43
Daftary, A, Hirsch-Moverman, Y, Kassie, GM, Melaku, Z, Gadisa, T, Saito, S, Howard, AA. A qualitative evaluation of the acceptability of an interactive voice response system to enhance adherence to isoniazid preventive therapy among people living with HIV in Ethiopia. AIDS Behav. 2016. doi:10.1007/s10461-016-1432-8
Grant RM, Mannheimer S, Hughes JP, Hirsch-Moverman Y, Loquere A, Chitwarakorn A, Curlin ME, Li M, Amico KR, Hendrix CW, Anderson PL, Dye BJ, Marzinke MA, Piwowar-Manning E, McKinstry L, Elharrar V, Stirratt M, Rooney JF, Eshleman SH, McNicholl JM, van Griensven F, Holtz TH. Daily and Nondaily Oral Preexposure Prophylaxis in Men and Transgender Women Who Have Sex With Men: The Human Immunodeficiency Virus Prevention Trials Network 067/ADAPT Study. Clin Infect Dis. 2018. doi: 10.1093/cid/cix1086. PubMed PMID: 29420695.
Franks J, Mannheimer SB, Hirsch-Moverman Y, Hayes-Larson E, Colson PW, Ortega H, El-Sadr WM. Multiple strategies to identify HIV-positive black men who have sex with men and transgender women in New York City: a cross-sectional analysis of recruitment results. J Int AIDS Soc. 2018;21(3). Epub 2018/03/15. doi: 10.1002/jia2.25091. PubMed PMID: 29537178; PubMed Central PMCID:PMC5850046
Howard AA, Hirsch-Moverman Y, Frederix K, Daftary A, Saito S, Gross T, Wu Y, and Maama LB. The START Study to evaluate the effectiveness of a combination intervention package to enhance antiretroviral therapy uptake and retention during TB treatment among TB/HIV patients in Lesotho: rationale and design of a mixed-methods, cluster-randomized trial. Glob Health Action. 2016, 9: 31543 - http://dx.doi.org/10.3402/gha.v9.31543
Hayes-Larson E, Hirsch-Moverman Y, Saito S, Frederix K, Pitt B, Maama-Maime L, Howard AA. Depressive symptoms and hazardous/harmful alcohol use are prevalent and correlate with stigma among TB-HIV patients in Lesotho. Int J Tuberc Lung Dis. 2017;21(11):34-41. doi: 10.5588/ijtld.17.0062. PubMed PMID: 29025483; PubMed Central PMCID:PMC5776389