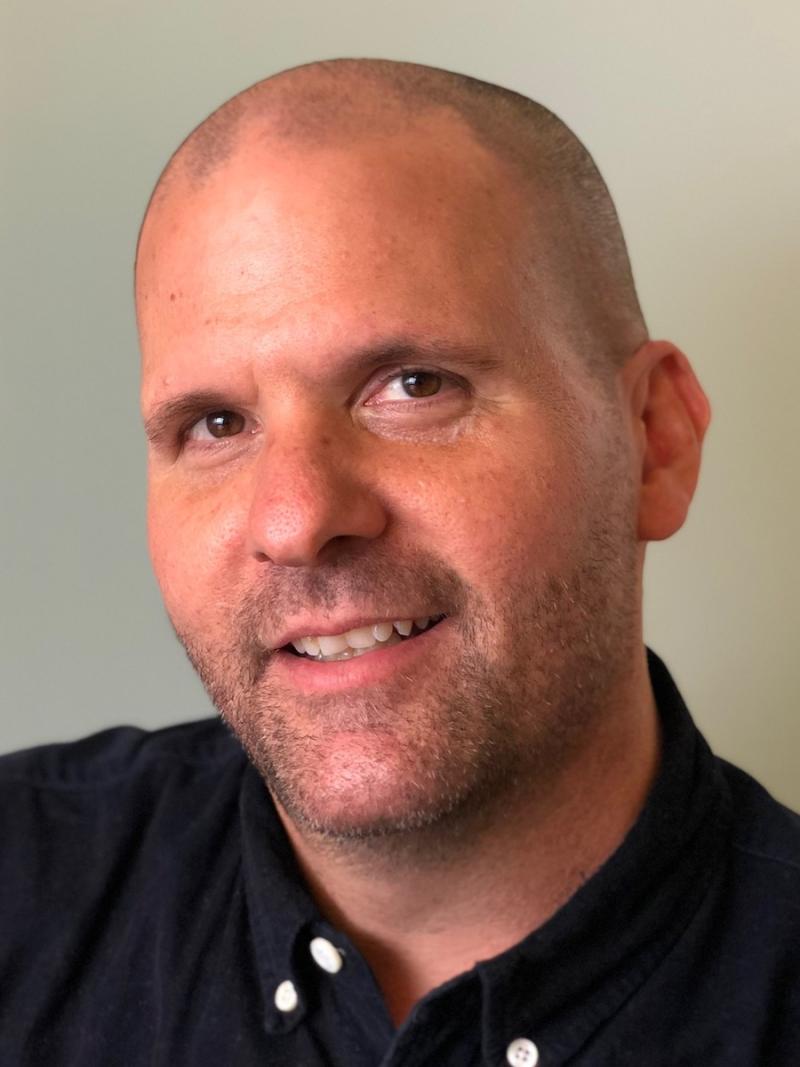 Overview
William Reidy is an epidemiologist whose focus at the Mailman School includes both implementation science research and supporting the global scale-up of HIV/AIDS prevention and medical care services.  Dr. Reidy has worked as an investigator or in a strategic information role on projects in numerous countries including Swaziland, Kenya, Myanmar, Tanzania, and South Africa.  His strategic information support of program scale-up has aimed to strengthen systems for provision of HIV medical care, prevention of mother-to-child transmission of HIV (PMTCT), HIV testing and counseling, and HIV prevention programs for key populations, including pre-exposure prophylaxis.  Dr. Reidy's research has examined the performance of HIV medical care and PMTCT models during scale-up and factors related to successful patient outcomes.      
Academic Appointments
Assistant Professor of Epidemiology (in ICAP) at the Columbia University Medical Center
Credentials & Experience
Education & Training
MPH, 2001 University of California, Los Angeles
PhD, 2008 University of Washington
Research
Dr. Reidy aims to contribute to the global HIV/AIDS response, with a focus on optimizing HIV services.
Selected Publications
William Reidy, Miriam Rabkin, Maureen Syowai, Andrea Schaaf, and Wafaa M. El-Sadr. Patient-level and program-level monitoring and evaluation of differentiated service delivery for HIV: a pragmatic and parsimonious approach is needed. AIDS. 2018; 32(3):399-401.
Abby DiCarlo, Ruby Fayorsey, Masila Syengo, Duncan Chege, Martin Sirengo, William Reidy, Juliana Otieno, Jackton Omoto, Mark P Hawken, Elaine Abrams. Lay Health Worker Experiences Administering a Multi-level Combination Intervention to Improve PMTCT Retention. BMC Health Services Research. 2018; 18(17).
William Reidy, Mansi Agarwal, Duncan Chege, Matt Lamb, Mark Hawken, Irene Mukui, Elaine Abrams, and Elvin Geng. Retention in Care Among HIV-Infected Patients Receiving or Not Receiving Antiretroviral Therapy in Eastern Africa. Clinical Infectious Diseases. May 2016. doi:10.1093/cid/ciw302. PMCID: PMC4946022
Ruby Fayorsey, Duncan Chege, Chunhui Wang, William Reidy, Zachary Peters, Martin Sirengo, Masila Syengo, Mark Hawken, Elaine Abrams. Mother Infant Retention for Health (MIR4Health): Study Design, Adaptations, and Challenges with PMTCT Implementation Science Research. JAIDS. 2016;72(S2): S137-S144. PMID: 27355501.
William Reidy, Muhsin Sheriff, Chunhui Wang, Mark Hawken, Emily Koech, Batya Elul, Davies Kimagna, and Elaine Abrams for the Identifying Optimal Models of HIV Care in Africa: Kenya Consortium. Decentralization of HIV care and treatment services in Central Province, Kenya. JAIDS. 2014;67(1):e34-40.
Harriet Nuwagaba-Biribonwoha, Bonita Kilama , Gretchen Antelman, Khatib A, Annette Almeida, William Reidy, Gongo Ramadhani, Matthew Lamb, Redempta Mbatia, Elaine J Abrams. Reviewing progress: 7 year trends in characteristics of adults and children enrolled at HIV care and treatment clinics in the United Republic of Tanzania. BMC Public Health. 2013 Oct 27;13(1):1016.
William Reidy and Steven Goodreau. The role of commercial sex venues in the HIV epidemic among men who have sex with men in King County, WA. Epidemiology. 2010; 21(3):349-359.
William Reidy, Freya Spielberg, Robert Wood, Diane Binson, William Woods and Gary Goldbaum. Risk associated with gay bathhouses and sex clubs: Findings from 2 Seattle surveys of factors related to HIV and sexually transmitted infections. American Journal of Public Health. 2009; 99(S1): S165-S172.
Freya Spielberg, Anne Kurth, William Reidy, Teka McKnight, Wame Dikobe and Charles Wilson. Iterative Evaluation in a Mobile Counseling and Testing Program to Reach People of Color at Risk for HIV - New Strategies Improve Program Acceptability, Effectiveness, and Evaluation Capabilities. AIDS Education and Prevention. 2011; 23(3) S110-116. PMCID: PMC5108299
Global Health Activities
Safe Generations - Plus: Safe Generations-Plus is implementation science study funded by the National Institutes of Health which aims to understand how to improve retention in care and treatment services for HIV-positive pregnant women and their babies in Swaziland. In this study we are assessing outcomes of patients who were lost to follow-up from care under a new approach for prevention of mother-to-child (PMTCT) called Option B+, where all HIV positive pregnant women initiate lifelong antiretroviral therapy (ART) regardless of their health status. The goal is to understand the outcomes of patients who are lost to follow-up from care, and the reasons for disengagement from care in the context of Option B+ in order to inform efforts to improve retention in care and patient outcomes.