Thelma Mielenz, PhD
Assistant Professor, Epidemiology at the Columbia University Medical Center
Affiliated Faculty, Robert N. Butler Columbia Aging Center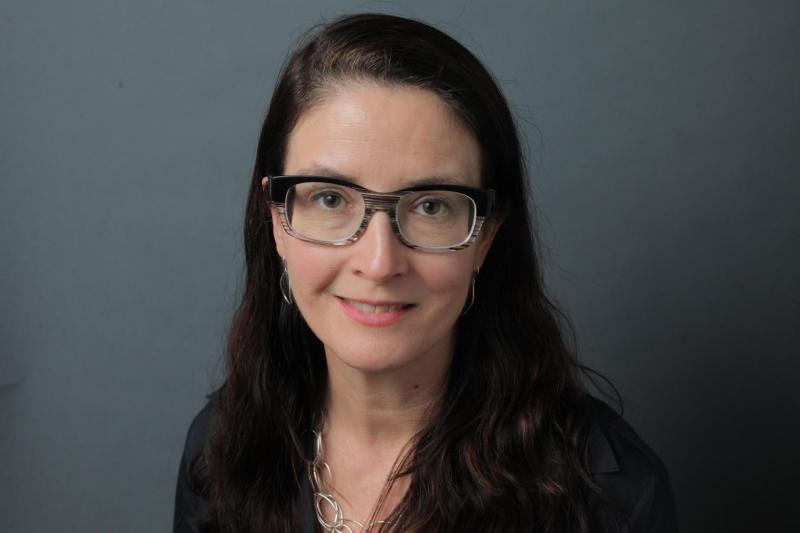 Overview
Dr. Thelma Mielenz completed her doctoral training in epidemiology at the University of North Carolina Gillings School of Public Health and AHRQ NRSA pre- and postdoctoral fellowships at the Cecil G. Sheps Center for Health Services Research. As a behavioral consequential epidemiologist, Dr. Mielenz is the PI of a behavioral-change project from PCORI (only one funded in New York state on the first round), a behavioral-change translational falls project and Director of the Education Core under the Columbia University Center for Injury Epidemiology and Prevention funded by CDC, and the PI of a foundation project translating the CDC fall prevention clinical tool kit for use in public health settings. She is currently the co-PI of the NY site for a large AAA Foundation project titled, Longitudinal Research on Older Adult Drivers or the LongROAD study. She has been a co-I on the NIH NIA Roybal Center Translational Research Institute on Pain in Later Life in the past. At the Mailman School, Dr. Mielenz research interests include: 1) healthcare redesign focused on clinical and community linkages to deliver preventive services, 2) community- and evidence-based programs to prevent disability and falls and promote physical activity and 3) the psychometrics of outcomes instruments to measure pain, function, self-efficacy and physical activity. Dr. Mielenz teaches substantive epidemiology courses in aging and injury as well as a year-long course in the MPH Core curriculum.
Academic Appointments
Assistant Professor, Epidemiology at the Columbia University Medical Center
Affiliated Faculty, Robert N. Butler Columbia Aging Center
Administrative Titles
Director of Education and Research Core, Columbia Center for Injury Science and Prevention
Credentials & Experience
Education & Training
BS, 1989 University of North Carolina at Chapel Hill
MS, 1997 Massachusetts General Hospital Institute of Health Professions
PhD, 2002 University of North Carolina at Chapel Hill
Honors & Awards
Board Certified Orthopaedic Clinical Specialist, American Physical Therapy Association, 1999, 2009
Postdoctoral and Predoctoral Fellow, National Research Service Award Postdoctoral Traineeship from the Agency for Healthcare Research and Quality. Cecil G. Sheps Center for Health Services Research, University of North Carolina at Chapel Hill, 2000-2003
New Investigator Awards from Physical Therapy, Arthritis and American College of Rheumatology Foundations, 2003, 2006, 2007
Dr. Alma S. Merians Award for Excellence in Research , Columbia University College of Physicians and Surgeons, 2012
Research
Research Interests
Aging
Chronic disease
Community Health
Urban Health
Selected Publications
Xue QL, Bandeen-Roche K, Mielenz TJ, Seplaki CL, Szanton SL, Thorpe RJ, Kalyani RR, Chaves PH, Dam TL, Ornstein K, RoyChoudhury A, Varadhan R, Yao W, Fried LP. Patterns of 12-Year Change in Physical Activity in Community-Dwelling Older Women: Can Modest Levels of Physical Activity Help Older Women Live Longer? Am J Epidemiol. 2012 Sep 15;176(6):534-43. PMID: 22935515
Mielenz TJ, Kubiak-Rizzone KL, Alvarez KJ, Hlavacek PR, Freburger JK, Giuliani C, Mercer VS, Callahan LF. Association of self-efficacy and outcome expectations with physical activity in adults with arthritis. Arthritis. 2013;2013:621396. doi: 10.1155/2013/621396. Epub 2013 Oct 24. PMID: 24260714.
Ralph NL, Mielenz TJ, Parton H, Flatley AM, Thorpe LE. Multiple chronic conditions and limitations in activities of daily living in a community-based sample of Older Adults in New York City, 2009. Prev Chronic Dis. 2013 Nov 27;10:E199. PMID 24286273.
Callahan LF, Cleveland RJ, Shreffler J, Hootman J, Mielenz T, Schoster B. Evaluation of ActiveLiving Every Day in Adults with Arthris. J Phys Act Health 2013 Jan 28. PMID: 23359072
Mikles SP, Mielenz TJ. Characteristics of electronic patient-provider messaging system utilisation in an urban health care organisation. Inform Prim Care. 2014;22(1):214-221. PMID: 25924551.
Mielenz TJ, Jia H, Seefeld E, Schulingkamp M, Smith S, Dam T, Rogers K, Alvarez KJ. Translating using RE-AIM of a falls behavior change program among an assisted living population. Fam Community Health. 2014 Apr-Jun;37(2):147-54. PMID: 24569160.
Bloemen EM, Rosen T, Clark S, Nash D, Mielenz TJ. Trends in Reporting of Abuse and Neglect to Long Term Care Ombudsmen: Data from the National Ombudsman Reporting System from 2006 to 2013. Geriatric nursing. 2015;36(4):281-283. PMID: 25936894.
Alvarez KJ, Kirchner S, Chu S, Smith S, Winnick-Baskin W, Mielenz TJ. Falls reduction and exercise training in an assisted living population. J Aging Res. 2015;2015:957598. PMID: 26345431.
Kharrazi RJ, Nash D, Mielenz TJ. Increasing trend of fatal falls in older adults in the United States, 1992-2005: Coding practice or reporting quality?. J Am Geriatr Soc.2015 Sep;63(9):1913-7. PMID: 26200220.
Mielenz TJ, Carey TS, Edwards MC. Item Response Theory analysis of the Modified Roland-Morris Disability Questionnaire in a population-based study. Spine. 2015;40(6):E366-E371. PMID: 25774468.